Can Love Be Perfect. Epilogue
5 min read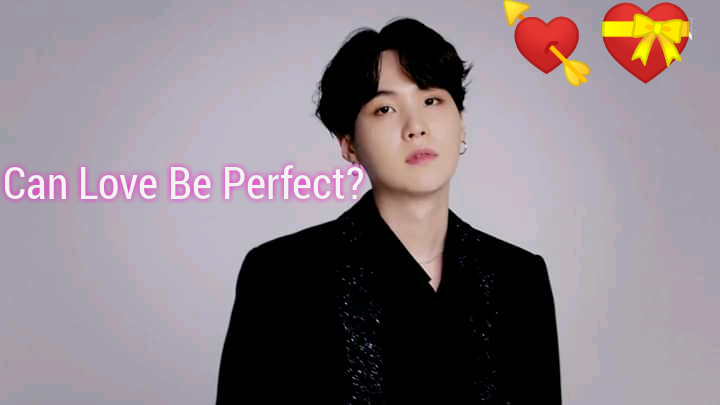 5
EPILOGUE OF
CAN LOVE BE PERFECT?
Springing from the bed,I opened my eyes
"We're late for lectures,girls!"I said shaking the bed
Jean hisses
"Do we have lecture today,Crystal?"she asked me when
Someone slapped her head
"Even test rather"before jumping up
Jean hissed
"Not my head,Jack"she said hissing
I laughed
"Our marks is gonna be deduct if we're one second late not to talk of not doing it"I said
We the three jolly friends quickly hurried and soon,we're out of our hostel room walking or should I say running to the lecture room
As we're sitting down,the lecturer come in
"Ready for the test?"he asked
We all nodded
"Sure"we said
He looked at us smirking
"Solving it on the board"he said
I hissed
"When we're not middle students"I said and
He turned to me
"Did you say something,miss Crystal King?"he asked me
I laughed
"Did you hear me say something,Mr Johnson?"I asked back
He hissed
"Don't bother"he said
I smiled
"Better"I replied
After what seems like wasting o f time to me,we're through and we walked out together out of the lecture hall
I hit my head
"So not believing I'll be writing on the board after middle and high school!"I said dusting my arms
Jack twisted her neck
"How I wish I was still that bully girl huh"she said
Jean eyed her
"You would have bully a lecturer huh?"she asked and we laughed
She shook her head
"yes sure"she said
I put my hands round her neck
"I would have said you should target his weak point but he's too fragile"I said
Jack licked her lips
"I want his two balls"she said shouting
I followed
"Dangling huh"I said
Jean hit her head
"It shouldn't be new to me since it bully verse cray girls"she said and
I tapped her
"That's before Jeans cos it now bully with craziness"I said and
Pulled them together beside me
"Crazy with Bully and gentle"I said and
We laughed holding each other hands like friends in middle school and sang as we walked to our hostel
When a car parked beside us
"Let's go,sweeties"we turned and
I smiled
"Oh bring your books dears and have a great day with your loves"I said taking their books
Actually,Jack and Jean is dating twins:Jay and Jayden Morgan so it outing dates
They pecked me
"Thanks dear"they said giving their books to me and hop in the car
The twins waved at me
"Hey crazy lady"they said smiling
I gritted my teeth together
"Oh silly and stupid Jay,drive safe"I said hitting their heads before walking away
They laughed and waved before they drove out of my sight and I walked inside our room
"Oh gosh"I said and fell on our bed
I off my shoes and sighed
"Who's gonna take me on a date?"I asked and
Danced round the room
Who'll take me out
On a date
Beautiful sightseeing
Wanna hold
My own love
And dance till nightfall
Oh yea
I wanna go
On a date too
My phone beeped
Will you open the door for the person who wanna take you out on a date,miss crazy singer?..from My Imperfect Lover
I laughed
"Oh Xavi!"I said and rushed to the door
To opened it
"Oh my love!"I said hugging him
He carried me up
"I've been knocking since but you silly song won't let you hear me"he said as he sat down on the bed and placed me
On his laps
"Is that song as silly as Xavi?"I asked and he wanna talked when
I covered my mouth
"Ops sawry cos you're not silly but stupid instead"I said
We laughed and he pushed me out before closing the deoor and drove out to God's known where but I trust him with the whole ME
He drove and entered an automatic gate and we gasped
"Oh King's Park!"we both said and laughed
We got down and smiles
"So amazing"we said
Since it King's Park,It is owned by my family's
We held our hands and walked inside
"This is cool"Xavier said
I smiled
"It my family's doing"I said proudly when
Someone slapped me slightly
"So you're running away from school already with a man?"I turned and
Hugged my..
"Mommy"I said pecking her
Someone chuckled
"Running away indeed"I pulled the
Person to us
"Oh daddy"I said smiling
Granny walked to us
"What's with the hugging?"she asked
Grandpa sighed
"She's trying to elope with a man"he said
I rushed and hugged them too
"Oh dear grandparents"I said smiling
Xavier's mom pushed his dad to our side
"And what's a student and a businessman doing together?"she asked us
His dad who can now move limbs little by little tho not so speaking sound hissed
"It.Love.that.brings.them.together"he said stammering
I pecked him
"Thanks big daddy"I said then
Faced Xavier's mom
"Where's sis?"I asked
My mom smiled
"She went on baby shower with her lovey"she replied me
I smiled
"Oh yeah"I said and pecked them all when
Xavier pulled me
"Thats mine and Mine alone"he said and pulled me away from them while
They shouted
"Heish loverbird!"they said
We walked round the park and played on the horseride ,t hen roll n ride ,sliders and many more
Before walking to the waterfall side and we off our shoes as we walked barefooted on the soft sand there when
Xavier splashed water on me and I ran away while he Chased me round the place before carried me up and jumped inside the waterfall making an heavy splash as we swam and kissed so hot inside the cold and cold water
He smiled looking in my eyes
IN THIS LIFE,we've went through so many things and tough times but we never let go of each other despite of our imperfections cos we're so sure that….
I kissed him so hot
WE'RE SO SURE that no matter what we go through again or face,we're never letting go for we have learnt and knew that…
LOVE CAN'T BE PERFECT!
So I CRYSTAL KING gonna love XAVIER CYRUS with the whole imperfect me and he too gonna love me despite his imperfect self cos we have learnt through our Love's Adventure that….
LOVE CAN'T BE PERFECT!
So we gonna stand tall and keep.pur head up high in love for it can't ever be perfect!
So I ask you dears too..
CAN LOVE BE PERFECT?