Can Love Be Perfect. Episode 32
6 min read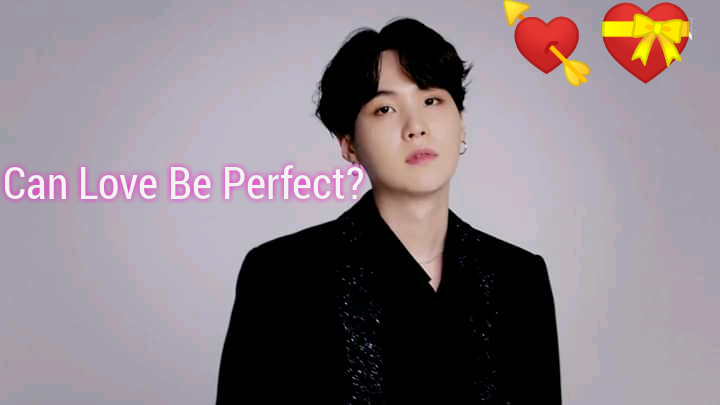 CAN LOVE BE PERFECT?
HALICIA ROSE
EPISODE 32
MRS ROSA'S POV
I sat dejectedly on the floor and tears dropped endlessly as Vanessa walked out on me angrily
"What kind of mother I'm that didn't even know what's going on under her children's roofs"I said crying
What can I do now?
If they called Mother's up the stage,can I walk with my head tall to or among them?
I was given just two children:male and female and I wasn't able to take care of them well especially the female one!
Will I say it my husband's fault for being an incest man or Vanessa's fault for keeping quiet despite all the raping?
What should I do,oh Lord?
Now Vanessa's womb is gone and Only God could make a mother like me also give birth..
Oh gosh,What a Rosa's Life!
I stayed crying in the same position when my phone rang
"I don't have strength to talk"I said picking the phone up and wanna cut it
When I caller
"Why is that useless husband calling me?"I asked angrily and wanna threw the phone
Away but my mind clicked to me
"Pick it up"it says to me
It hanged up and soon rang again
"What's the problem,man?"I asked angrily
His voice came on so low
"I'm so sorry,Rosa and so very sorry to my dear girl so pls do help me ask for forgiveness and also,do take care of her for me"he said
I hissed
"So you can't ask for forgiveness by yourself huh,Franco?"I asked angrily
He laughed loud
"I wish I can but life doesn't sure to give me second chance,love so do that on my behalf"he said in a low tone
I quickly stood up
"What do you mean by second chance,huh?"I asked and
Bite my lips
"Spill it out now"I said screaming
He laughed again
"I love you so much Rosa and do truly love our Two children also"he said and
Clicked his tongue
"Relay my messages and gonna miss you too,dear family"he said
It seems he's..
"Why are you crying,Franco?"I asked but he didn't talk again
I quickly picked up my car's key and rushed out
"Where's the GPS of this phone?"I asked and quickly clicked on it
Which brought out his destination clean and clear
"What is he doing at the river bridge?"I asked rushing inside the car
I drove speedily straight to the bridge and saw his car parked there
"What is he doing here?"I asked walking slowly to his car when
Word of reality hit me
"Is he planning to commit suicide?"I asked and
Dashed down the bridge with quick steps
"Pls Don't do that to US,Franco"I said running with all my might there
I got down the bridge and didn't see anyone and check my phone
"The GPS is directed to here"I said scratching my hair when
I heard someone groans
"Who's that?"I ask and traced the direction of the groaning to see
My husband in pool of blood even vomiting blood
"FRANCO"I said screaming his name
I rushed to his side and shook him
"Hey incest man"I said crying but
He just remained motionless even his breathing…
"Is so damn slow"I said crying bitterly
I wish I was a man in this situation cos I'll just carry him bridal style and drove speedily straight to the hospital but damn it..
"Am a feeble woman"I said crying
I quickly dialed the hospital's emergency
"Someone is in dire need of you old at the Otts Bridge"I said crying
Soon,an ambulance arrived and he was bundled into it while I drove following them and soon,we're at the Verney's Bren's hospital
He was rushed in and soon,everywhere was so silent in the room he was rushed to
I quickly dialed a number
"Hey Son,come right now to Bren's hospital"I said and hanged up
Then dialed…
"I need you straight now,daughter"I said to the phone
Soon,Xavier rushed to my side
"What happen,mom?"he asked me
I sobbed in his arms
"It your dad,son"I said crying
He raised my head up
"What happen to him,mom?"he asked
I narrated everything to him and sighed
"He's in the emergency room now"I said pointing to the room
He held me tight
"It's gonna be okay mom so calm down"he said and pulled me to sat down and even,rubbed my back down
I looked to the hospital's door
"Why is Vanessa not coming?"I asked in my head
After what seems like eternity,the doctor moved out
"Hello The Cyrus's"he called to us
We rushes to his side
"What happen,Doc?"we both chorused
He sighed heavily
"He was beaten so much and only God saved him and worst still,he was injected with a hard drug substance"he said and
Cleaned his face
"His whole body is so stiff and feel dumb so I doubt if he'll be able to moved any part of his body again cos he's just like stone now tho alive"he said
I slumped to the ground
"What's the use of that if he's not dead already?"I asked crying
Xavier sniffed
"He's just like a living dead"he said as he tried to keep his tears from flowing when
Someone screamed
"He's what?"we all turned to see
Vanessa crying bitterly
"Answer me what happen to my father?"she asked crying
I looked beside her
"Jeff"I said exclaiming
He bowed
"Hi ma'am and what happen,pls?"he asked
Xavier turned to the doctor back
"Thanks doc"he said and
Faced Vanessa
"He said father was beaten so much and even got injected with a hard drug substance so he's like a stone"he said to her
Jeff gasped
"Dead cells!"he said and
Vanessa slumped to the floor too
"I told you mom to not make him angry and leave him be huh"she said crying
I moved to her
"I don't know thats what gonna happen,daughter
"I said
She hissed
"Anger is just a step away from danger which is the letter 'D',mom"she said as we hugged each other crying
Xavier turned to us
"What's happening that you guys are not telling me?"e asked us
We just stayed quiet as tears dropped
"It gonna be awake soon;the cells I mean but gonna take long but we should be thankful that at least,he's alive"he said and walked away
Vanessa turned to me
"Is this kinda Law Of Karma,mom?"she asked
I nodded
"No sinner will ever go unpunished both in this world and world after"I said hugging her to my chest
Xavier leaned on the wall rubbing his face while Jeff just stay rooted in one place as different thoughts is going in our heart
MY THOUGHT
Tho I want him to get punish but not like this God!
VANESSA'S THOUGHT
Tho this is law of karma that what you sow,you shall reap but isn't this too much of a bounty harvest,oh Lord!
XAVIER'S THOUGHT
In my life,I've never come across this outcome of someone in the news so why my dad,God?
JEFF'S THOUGHT
NO matter what you do in this life,there's something we all know as consequences and repercussion so is this Vanessa's dad own,Lord?