Amaka , the lêsbian. Episode 3
5 min read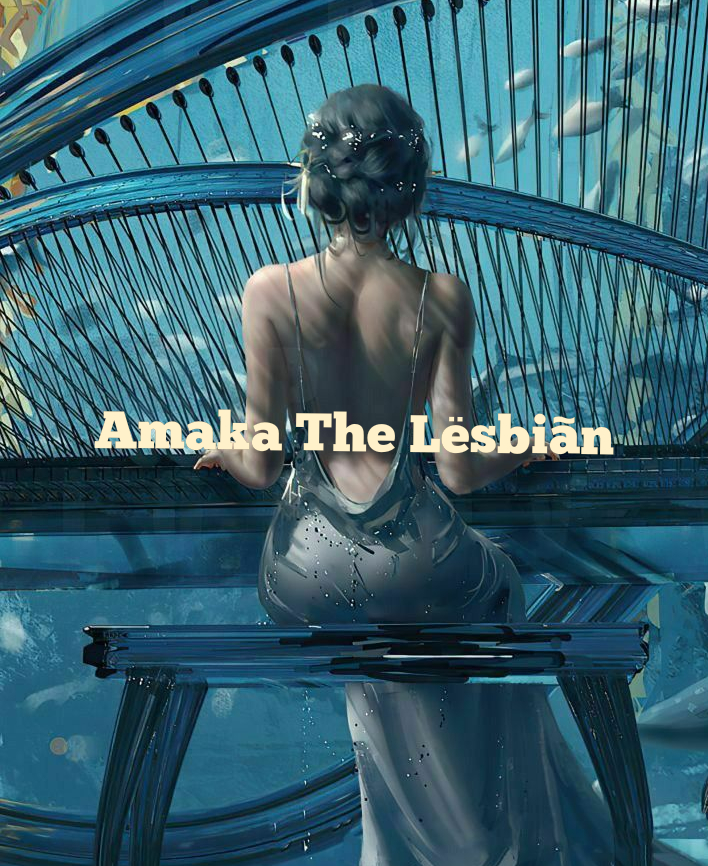 After I pulled myself away from her, she got up and walked out of the bathroom. I sat there for a while, and then I took my towel and covered myself, then stepped out of the bathroom and ran into my room. I quickly dressed up and went to the kitchen to fix lunch, shortly after, I heard her call out my name again, I ignored and pretended not to hear, she called the second time and I quietly closed the kitchen door and continued cooking.
It wasn't long, when I felt the door to the kitchen open, and she walked in, "bia Amaka, didn't you hear me call your name?" She asked. "No aunty, the door was closed maybe that was why I didn't hear you, I am sorry", she continued, "it's okay, make sure you put your uncle's food in the food flask, I don't have the strength to cook for him in the night. Before I forget, when last did you see your period?"…"last month, aunty, I have not seen it this month" I replied. "It's okay. Hope you still have enough pads?" "Yes, I do" she said okay and walked out of the kitchen.
She didn't touch me again after that day and we both acted like it didn't even occur. I begged her to help me get in touch with my younger sister, I needed to know how she was fairing and two days later, I got the opportunity to speak to her, as soon as she heard my voice, she started crying, she told me how she was suffering over there, she hasn't started school yet and she eats only once a day and sleeps at midnight to wake up by 5am to prepare my aunt's kids for school, I was so heartbroken and so helpless, but I assured her that I would do everything possible to get her out of that house.
Though, I had no idea how I was going to accomplish it. Every day, I thought of my sister suffering, her heartbreaking voice when she was talking to me on the phone, I lost appetite and concentration in school; I became so moody that everyone around me noticed it, including my aunty and her husband. This continued, until one Saturday evening.
I was crying profusely in my room, when my aunty walked in, I didn't notice her presence until she spoke, "Amaka, what's wrong with you lately and why are you crying? Don't tell me you are pregnant o" I quickly turned to face her, "no o, am not pregnant, am just worried about my younger sister, she's suffering so much in port Harcourt and there's nothing I can do to help her, that's why am crying" I replied. Then she said, "Who told you there's nothing you can do? We live in a duplex, you have this room all to yourself, why not invite her to come live here with us and be happy, instead of this, am tired of seeing you in this mood". I couldn't believe my ears, I was shocked beyond words, I knelt down to thank her but she told me to get up, as she turned to leave the room, I realised I had no means to invite my sister over, what do I know?
"Aunty but there's a problem o. How do I get her over here and what am I going to tell Aunty Precious for her to let my sister go?" I asked, then she walked back into the room and sat on the bed, before replying me, "Nne, sit down, let's talk" I did as I was told. Then she continued, "Getting your sister here and taking care of her is not a problem at all, I can help you achieve that in just two days, but that would cost you, are you ready and willing to pay the price?" She asked. I looked hard at her in confusion, "But aunty you know I don't have money, it's you and uncle that has been taking care of me, the only money I have is N8000 that I have saved up from my pocket money to school, where will…" she cuts me off, "Hahahahaha, you are just so innocent that's why I love you so much. I don't need money from you. Only accept to be mine and never resist me or speak about it to anyone. Let me have you, give me your virginity without struggle and that's all" she said.
I moved away from her and said, "No ooo. God forbid. I cannot allow you touch me down there am not ready yet, besides, you are a woman and am keeping myself for my husband. It's only a man I will allow down there not a woman, that's an abomination. Aunty Do you even know what you are saying?" She laughed again and replied, "Okay then. Since you say no, do not bring up the issue of your sister to me again. Let her continue to suffer in Port Harcourt. One day, she will die and her blood will be on your head, since you have the means to save her but you refused. Imagine keeping yourself for some stupid guy that doesn't deserve you.
My dear, in this age and era, girls don't give guys their virginity anymore, they either allow fellow girl to break it or they break it by themselves, no man deserves a woman's virginity. Gone are those days. When you marry, you give him s£x and that's all. Afterall, no man marries as a virgin. I want to go and prepare for fellowship. Make sure you prepare dinner before I get back, funny girl" then she walked out of my room…
To be continued…