Bride's Competition. Episode 4
9 min read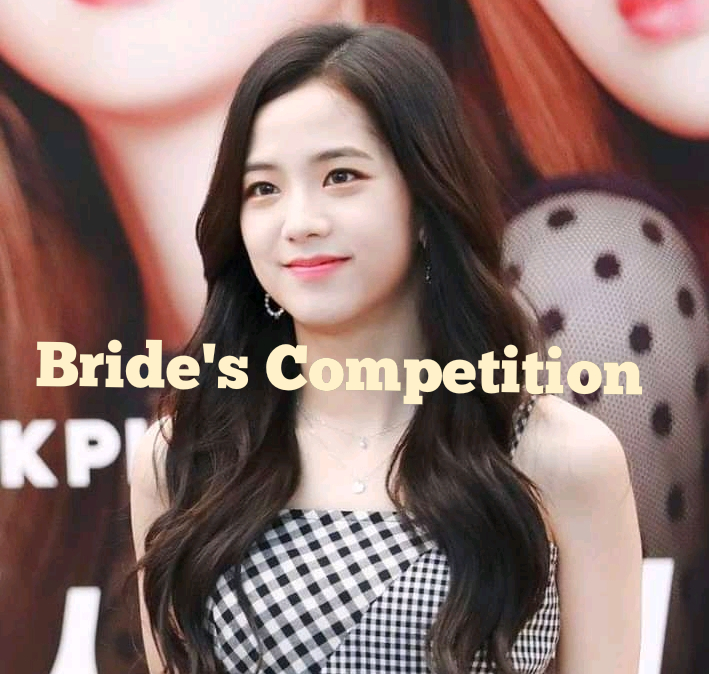 BRIDE COMPETITION
????EPISODE 04 ????
"What evidence do you have against me! What evidence do you have that I was the one who pour a bag of pepper inside your stupid groundnut soup?" Becky queried.
They were both standing in front of aunt Linda.
"It was you! It was you who did it! I tested the food. I couldn't have poured so much pepper inside it. I'm not a killer like you!" Cindy shouted.
" Girls,do you want to get disqualified?" Aunt Linda asked.
"No! No Aunt Linda! It was actually a mistake. It must have been a mistake." Cindy pleaded.
" En en. Mistakes can happen just like mine…."
" Yours wasn't a mistake,you killer cook!" Cindy shouted again, cutting Becky shut
" Stop it Cindy! Any more words from you,I'm going to get you disqualified!" Aunt Linda chidded.
"I'm sorry but…"
" Shh." Aunt Linda shut her up before standing up. " You guys have shown your cooking skills.
Tommorow,it will be Natasha and Maria's turn to cook." With that,Aunt Linda left the living room.
Cindy immediately turned to face Becky with tears in her eyes. "I'm gonna so much deal with you. I will make sure you don't win this.
keep doing everything you can but you will never win! I promise you." She rushed out of the living room, heartbroken.
Becky laughed out loud and hissed loudly before walking out.
*****
"How are the girls doing? Anyone you can recommend yet?" Gerald asked, sitting on Arnold's bed.
Arnold shook his head. " Wait,I will tell you." He answered, sitting on a chair beside the window.
He laughed first. "Look,girls can be so dramatic. I'm sorry to tell you this but I've slept with one or them.
Wait. Before you condemn me,let me tell you what happened. She's a desperate babe.
You should have seen the way she walked nakedly into this room.
God. This one will jump into any man's bed! She's…."
" I Know who you were talking about. Becky." Gerald interrupted.
"Oh,you've noticed her too. As for her, she's out of the question." Arnold said.
Gerald breathed in. " What's the next line of action?" He asked.
"Well, you should be asking aunt Linda. She was everything under control. You don't need to worry. Just stay at your duty post,man." Arnold laughed.
" Jerk." Gerald stood up from bed and left the room.
Immediately he opened the door,he see Cindy sneaking up the stairs.
He stared down at her. Cindy was a little but startled to see him. What a gate man doing inside the house at this time of the night? She asked herself.
She came up to the landing and cleared her throat. "What are you doing here so late in the night?"
"I should be asking you the same question. What were you doing here so late in the night?" Gerald threw back.
"How dare you! How dare you talk back at me like that,you common gate man? Oh my goodness,I can't believe this!" Cindy ranted.
" You had better not raise your voice too high else you will have to explain what you were doing here in front of this room at this time of the night." Gerald said to her before walking away.
He stared back at her as he descended the stairs, shaking his head.
"I don't blame you. Fool." Cindy hissed. She rearranged herself and knocked at the door.
"Who's there?" Arnold asked from inside. He was changing his clothes for the night.
"It's me Cindy. I'm here for the night..just to make you happy." Cindy said to Arnold's hearing. Just then,his phone rang on top of the bed. He picked it up.
"Gerald."
"Yes,it's me. Send that girl back to her room immediately. I saw her coming inside your room. Send her back right now." Gerald said and cut the call.
Arnold dropped his phone back on the bed and opened the door. He stood on the way.
"Let me in. I'm here to kill your boredom." Cindy said seductively.
" Boredom? I never mentioned being bored to you, did I?" Arnold asked.
Cindy wondered why he was blocking the way. "At least let me in first. It's cold here." Cindy said trying to push past her but Arnold would not give her a chance.
"I'm sorry you can't come in. This is not part of the competition at least,not now. It might happen later but not now. You will have to go back to your room before I will disqualify you.
Cindy was surprised. "Are you kidding me right now? Then why did you allowed Becky in the othee night? Why? Yes. I saw you guys…in a very hot sex." Cindy said.
Arnold felt like slapping her. " Are you okay? How dare you!" He fired at her.
Cindy quickly recoiled. " I'm … sorry…"
" Then get lost. I'm not a sex contractor. I'm a man looking for true love. Not sex machine." With that,he closed the door at her face.
Cindy was both mad and ashamed. Quietly,she walked back downstairs.
Immediately she came inside, Becky's laughter almost made her heart jump into her stomach.
She flickered the lights on and was surprised to see Becky fully awake on her bed.
"Guess he did not even open the door for you?" Becky mocked, staring up and down at her.
" What ..are you talking abour?" Cindy fumed, walking quickly to get bed.
" Arnold of course. I knew when you opened the door and slipped out. You are such a cheap bitch, aren't you?" Becky asked.
Cindy was beginning to boil with a running over anger. She sat up in bed with a warning look.."For the last time,witch! Don't you dare talk to me!!" Cindy shouted at her.
Becky laughed again. "You must be so ashamed of yourself.
How on earth did you think Arnold was going to open the door for you and let you come in after what I've made him feel?
Use your head,bad cook." Becky mocked and laughed again before laying back down.
"We shall see!" Cindy raved and lay down, boiling with hatred and anger.
Very early the next morning, Natasha woke up and started cleaning the whole house. She cleaned the living rooms and almost all the spare bedrooms. She changed the hallway curtains and dusted the blinds.
Gerald came out of the gate house to use the back garden loo when he saw Natasha, cleaning the main entrance landing with a mopping stick.
He stood, watching her. Since the girls arrived,none of them had tried cleaning anywhere or anything.
Unknown to them,it was part if the competition but a secret. Only the wife material would be able to find it out and now, he's looking at Natasha who's working with a lot of zeal.
Natasha turned around as she carried her bucket so she would dispose the water when she saw Gerald. She looked at him and walked towards him.
"Good morning. You are up early." Natasha said kindly.
Gerald looked at her and nodded. " Yes. I can see you were up early too. Well done with your work. You are doing a nice work." Gerald acknowledged.
Natasha smiled. " Oh come on,I'm.a woman. It's only natural I do it. Well, today's our own turn for cooking. I hope to do well although I don't really care if I win or not." Natasha said.
" Why? You sound like someone losing hope. Don't you believe in yourself?" Gerald asked.
Natasha looked up at him and dropped the bucket. "Of course I do. I just don't want to get hurt again by engaging in another man…not after what Dave did to me. I'm just here… hoping I will find love again but I don't think it's working. I don't see myself falling in love with Arnold. Other girls are trying to get his attention but not me. I don't just know what to do. I might end up losing." Natasha said and breathed in.
Gerald found himself looking at her and smiling slightly. "Hmm. Interesting."
"What's interesting?, Hey,why are you smiling? Naughty boy. Don't think I can't hit you again." Natasha said, picked up her bucket and walked away.
Gerald stared at her as she left and laughed at the way she waved her hair and walk sharply.
"Oh, before I forget. I want you to be the first person to test my food after I'm done. You must judge wisely!" With that, Natasha went back inside, leaving Gerald thinking about her.
About eight that same morning, Natasha and Maria took their bath got dressed and went to the kitchen.
Aunt Linda welcomed them with a smile. "So,it's your turn today and I wish you girls luck." She said and left after giving them all the ingredients they want for the cooking.
"Yes oh. We don come. Abeg,Nathy…I no want disturbance. Face your work. You dey here me so?" Maria threw at Natasha who was busy rinsing her pot.
Natasha looked up from whet she was doing and smiled. " I should be telling you that. Talkative."
Maria laughed. She sliced some onions down and smashed some pepper, getting ready for the ugwu leaf on fire.
She was going to make rice and ugwu stew,one or the best food she was good at preparing.
Natasha was going to make jollof rice and spicy stew as a plus.
She put in all her best.
In less than Thirty minutes,the whole house was smelling so great.
"Chai,my dear Arnold go enjoy this one tire." Maria boasted as she served the food inside a clean large plate.
She was chosen as the first to serve. Maria was surprised to see Arnold already waiting at the dinning with a watery mouth.
"An an,na so the hunger take hold you!" Maria laughed.
Arnold laughed back. Anytime he saw Maria,his spirit was always lifted. She had this cleaver humor about get that marvelled him a great deal although she's local.
"I hope you made something great?" Arnold said, licking his lips already.
He had this strong feeling that the food would taste like heaven and that was what happened.
One test of Maria's food, Arnold couldn't stop till he emptied the plate. He even licked his hands dry.
"Jesus Christ!" How did you get to cook so well!" Arnold exclaimed.
Maria blushed. " Na wettin I learn very well na. Shey you like am?"
" Like am?? Infact I love am!!"Arnold said and laughed. Just then, Natasha arrived with her own food.
She placed it on the dinning but got the disappointment of her life.
"Take it away for now please. I just had a wonderful meal. My belly is full. I will eat it later!" Arnold said happily bit knowing he was really hurting Natasha.
Does it mean all her hard work was in vein? "But….you have to eat something out of it…"
"Please take it away. I'm full." Arnold said more sternly.
Natasha could not believe it as she packed the dishes back into the tray and turned away.
Arnold was so happily charring with Maria over her food and praising her endlessly.
Natasha dud not know what to do with the food she served. She carried it outside and walked towards the gate house. She knocked twice and the door was opened as Gerald stared at her, surprised at the sad look in her eyes.
"I just finished cooking for him right now…but…he did not even test it. Please..can I come in..at least…eat out of it so I won't be completely disappointed. Please?" Natasha pleaded, staring at him with large watery eyes.
Gerald finally smiled and stepped aside, inviting her instead.
????????????????????