Amaka, the lêsbian. Episode 17
3 min read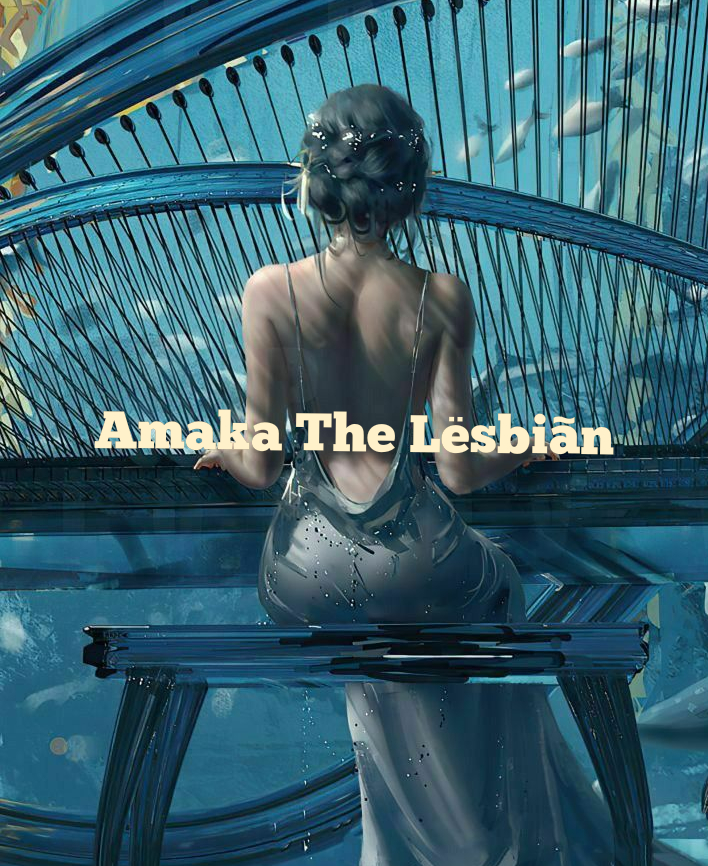 Standing stark n@ked, I began to touch myself, I used my left fingers to massage my n—–s while I dipped the middle of my right finger into my p—y, I was m0aning and making sure that I don't take my eyes off his. I knew he was torn, he tried to speak but quickly shut his mouth and swallowed his saliva. I moved a bit and sat on his wife's dressing table, spread my legs so wide and continued finger f—–g myself.
The next thing I heard was, "Oh God, Amaka, this is beyond wrong, will you stop that and get dressed this minute?"
I pretended not to hear him and continued what I was doing, by then, I was already enjoying myself, my eyes were half closed. "Are you deaf? I said get dressed you this devil?" I opened my eyes immediately and fear enveloped me, he shouted at me with so much anger. As I got off of the table and bent to pick up my gown, my eyes caught his heavily er£ct d–k, struggling to get it's freedom from his boxer shorts. I smiled and quickly moved towards him and grabbed his d–k with both hands and started massaging it, "Uncle, calm down. Your spirit is fighting this but your body really needs it. Let's set this little man free. It will be our little secret"
I looked into his eyes and noticed how indecisive he was and I knew that was my opportunity to strike. He held my shoulders, while I kept rubbing his d–k "Amaka, you are a pretty girl…hhhmmm. Every man will get a harrrdd…will get a hard on seeing you n@ked…oh s–t, but you are very young and you will wake up to
regreee….hmmmmmmhhhmm… regret this…f–k. and you are my wife's niece. I can't do this to herrrrr…oh my god. You have to stop doing that and leave this room at once before I lose it. Just leave, Amaka"
He tried to pull my hands away from his d–k and I swiftly knelt down and put his d–k in my mouth, from the side of his boxer. He held my shouders and tried to push me away again, but he was doing it like a very weak man, with his head thrown back, m0aning at the same time. I s—-d him like I learned from seeing too much p–n. I deep throated and he let out a sweet scream, "Oh nice. Where did you learn that? You are just so so good and sweet. My wife has never s—-d me before" he said, while rubbing his hands on his head.
I stopped sucking and looked up to him, "Uncle, do you want me to stop?" I asked him. He didn't say a word, but held my head and slowly put his d–k back into my mouth.