Amaka, the lesbian. Episode 31
4 min read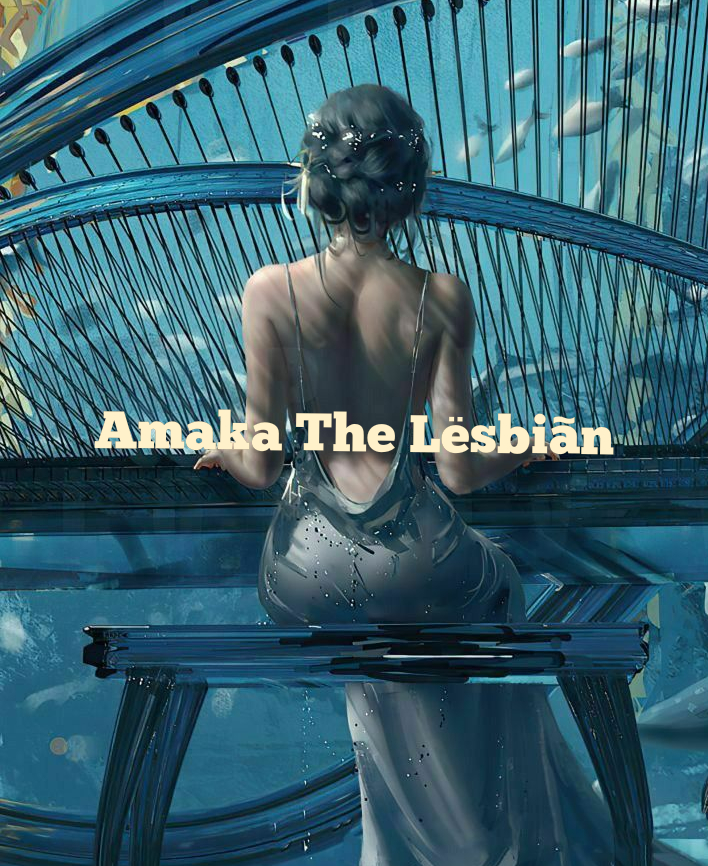 I got undressed, laid down as instructed and smiled inwardly, it's about to go down. 'Welcome to my pot of gold, I wish you happy hunting for raw treasures' I said to myself. He began to quickly apply the oil on my body, from my face to my toes, ignoring my p—y at first, when he was done literary soaking me in oil, he told me to spread my legs apart, poured the oil on my lower abdomen, I felt the oil trail down my p—y and his hand on my v—-a, spreading the oil the more, he put his left finger first into my p—y, when I lifted my hips to welcome it, I heard a soft m0an escape from his mouth, that was when I knew I had to take over.
He was kneeling beside me, with eyes half closed, as I sat up and rushed my lips on his, our lips parted and our tongues met in hunger. His fingers in my hair and my hand reaching under his singlet. I dragged my short nails down his back and I heard a m0an come from his throat.
He trailed kisses down my chin to my neck. I pushed him back to get his singlet over his head and threw at the corner. I kissed down his chest, stopping at each of his male n—–s. He m0aned with reckless abandon, he liked being s—-d. I made my way down to his belly button, then unzipped his plain trouser he had and pulled it down. He was so hard and big already, I took his long, fat d–k into my mouth, he dropped his head back and started to m0an. I swirl my tongue around the head of his hard d–k.
This is our very handsome junior pastor, so he deserves special treatment, I thought to myself, as I licked the underside of his d–k, then took the head back into my mouth. I s—-d and licked, moving my head up and down. With the head of his d–k still in my mouth, I began to stroke his balls. I could taste his precvm that has formed as I began to work on his huge d–k. I felt his hand on my head as he began to m0an louder, I had to stop an told him to reduce his voice, he nodded and nudged me back to
his d–k.
After a while, he lifted me up my feet and also stood up, bent and took my lips with force, slipping his tongue into my mouth. Then took one of my b—–s in his mouth and started to suck on the n—–s, biting it slightly while he used his hand on the other one.
I m0aned slightly as I began to get w€t, my p—y throbbing. He slipped his finger inside my p—y, rubbed my c–t and m0aned as he felt how soaked I was. He s—-d my n—-e and rubbed my c–t faster and faster, my breathing began to match his rhythm. I was panting hard, then he pulled his hand out and stopped sucking my n—-e. He parted my legs so he could get between them. Then he knelt down and started licking my c——s, sucking the juices, f–k, this man is just too good, my Uncle dey learn.
He kissed my p—y, biting and licking up the juices. He licked my already swollen c——s and blew cold air on it, I jerked. He trailed his tongue up and down and began to suck my p—y.
Initially, he s—-d softly, then it began to get harder and harder. I m0aned with reckless abandon, my head almost exploded out of sweetness. He used his tongue to enter me, getting as deep as he could, f–k. He f—-d me with his tongue sha, kai.
He rolled his tongue and started to t—-t it in and out. Slowly at first, then he built speed. When he got a good speed, he started to rub my throbbing c–t, I writhe and m0an but he continued. Before long, I c-m for the first time ever and in his mouth, filling his mouth with my juices, then I remembered where we were and covered my mouth with my hands…
get from other people…