Amaka, the lesbian. Episode 41
4 min read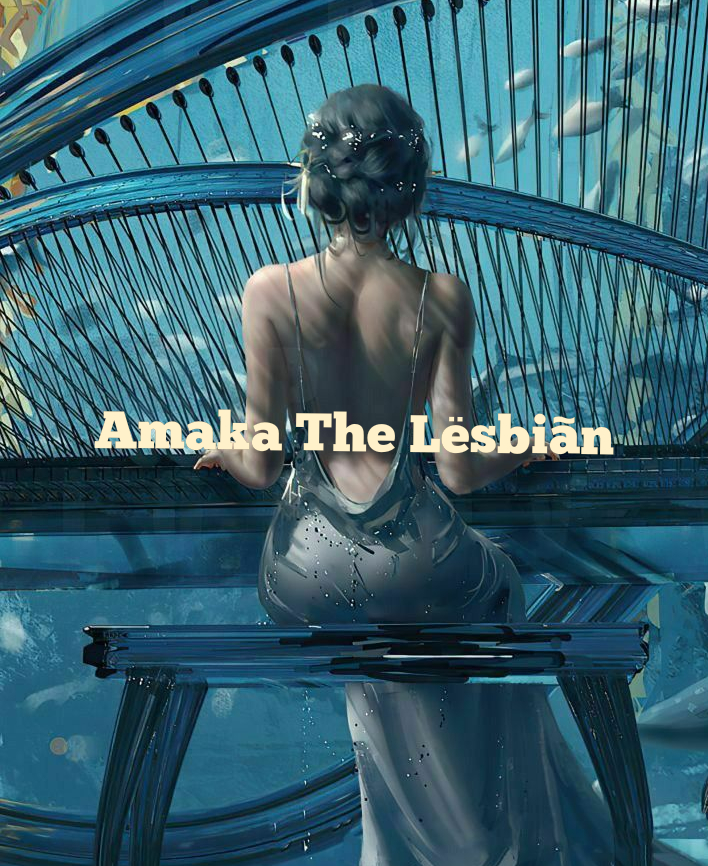 "Hian, is that one the problem? See nne, I am ready to do anything for you, my delicious waist. I will give you money and more money, until you get tired of it, as for the chlamydia, don't worry yourself, it's harmless, a couple of antibiotics will do the trick, I will also take mine and make sure your Aunty does same too, ighotago? Am deeply sorry for everything, I can't wait to get back and eat you, I have not been myself since we left" We finished and I ended the call with a smile, then turned to leave and came face to face with Ada, she was standin with her hands akimbo, staring at me with shock on her face.
"Amaka ooo, I have caught you today. Ehen, I knew it! There was something very fishy about the way your uncle treats you, no wonder you use the most expensive phones, wear designers and even gold earrings, your Uncle is banging you…" I made to pass her, but she blocked my path, clapped her hands and continued talking, "not so fast, am not done yet, I wonder what dad and mum would say when they find out about this" As she kept talking and trying to make me break in guilt and be at her mercy, but I wasn't moved at all, I knew whàt she wanted, she has realy missed my lips on her, she wasn't going to expose me but then, I couldn't risk it, my uncle and her father (the pastor) are my surest tickets to a better life for my siblings and I, there was no way I was going to leave loose ends untied, mbanu, "Ada, ozugo, it's enough, what do you want? Is it money or any of my clothes? Because, I know this will only turn into a big time blackmail from you" she threw her head back and laughed at me with reckless abandon, "which mumu money and clothes? Amaka, you know what I want, stop pretending. If you want this to forever be between us, then do what I want and it's sealed"
"Madam, I don't know what you want, am not in your mind to know, just hit the nail on the head and stop sounding like I banged your father, haba" she laughed again, "you know my daddy is the last person on earth that would stoop so low, not only is he a pastor, but he loves my mum madly, he would never ever think of cheating on her, not to think of with someone the same age with his daughter…" I shook my head at her, if only she knew how trapped her 'glorious' daddy is in my v—-a, "okay, since you claim not to know, I want us to be lovers again like we used to be, but this time, money won't be involved anymore, I don't have any money to give you and am never going to steal from my parents again, because…" " it's okay, I accept, let me know when you want it" I cut in. "Now, now is when I want it, you don't know how starved I have been since you abandoned me, I have tried all sorts of objects but none has been able to cratch it the way your tongue and fingers does" "we can't do it now, your mum is around, what if she catches us again?" I asked her, then she said, don't worry, she's in a meeting with some church people and it àlways last for hours, my siblings are playing with your sister in the front, this is just the best time for us, I know it's not going to be a one time thing, but conjy is a b—–d, I need it now, please "
She finished, dragged my hand and we both walked upstairs. I have to look for a way to make this a one time thing, I said to myself, if it continues and we get caught again, it won't be nice at all, besides, I can't cope with doing five people at the same time. My uncle, my auntie, sister Margaret and her husband, the junior pastor, now her daughter has joined the list again, no no no, I won't be able to handle it and keep up the secrets for so long. With Ada in the picture again, things might get really messy and I wasn't ready for that, I have not even seen my brothers yet, I can't jeopardize it at all, I really, really have to look for a way, kai. When we got to the room, she quickly locked the door and grabbed me, I looked at her eyes and they were already half çlosed, conjy has truly dealt with her like she said, I almost lauged, but I didn't want her to think I was enjoying it, so I held myself.
We kissed for a while, then got on the bed, I wanted to continue kissing her but she removed her mouth and pushed my head down, and I obeyed, as I raised her gown to get to her pant, the most horrible smell I have ever perceived in my life, hit my nose with reckless abandon and I got dizzy "mhhhmmm".
To be continued…