Amaka, the lesbian. Episode 56
4 min read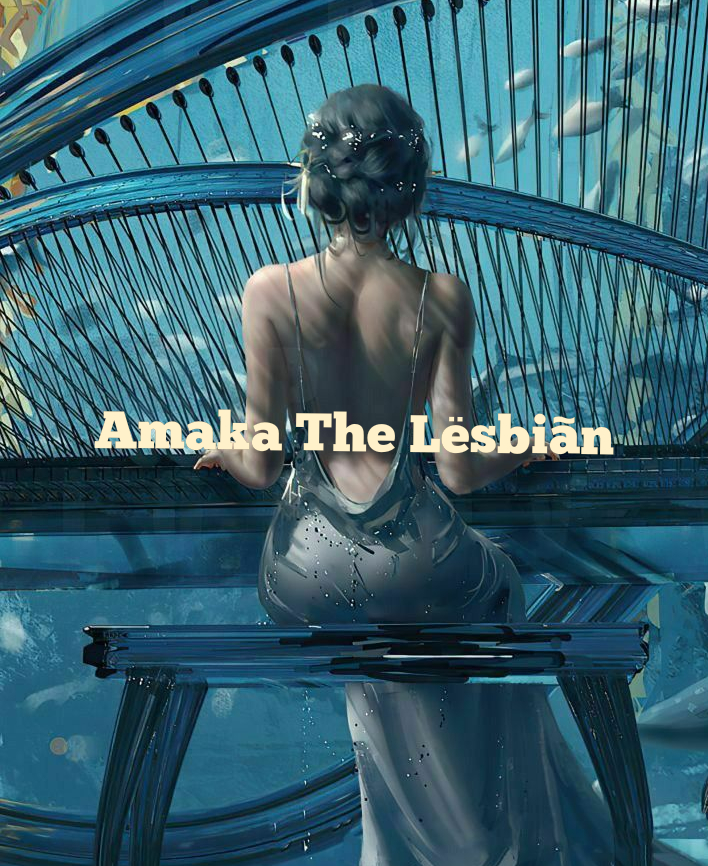 I can hear how he strongly m0aned and breathing heavily, banging me with reckless abandon. He started slowly till the man in him made him fast and faster. He sweat profoundly, yet he kept on, hauled me like it will be his last chance.
After few minuets, he pulled it out c_m and his cucvmber broke down immediately but this is the bad time for me because I'm seriously w€t. "Uncle, what are you doing? I dragged him closer to myself, "give it to me now, pls don't stop". "Nne, I'm tired, we'll continue tomorrow your aunty might be looking for us. This time I never cared, my conscience was totally down, I only want it badly. "Pls lay down on the floor," I said. "Do you really want it badly? He asked. "Uncle, don't get me angry, just do as I say". He went down to the floor while I bent beside him using his d_ _k as children's toy before I grabbed it balls and give him the blowjobs that will make him a man. He could not look at me again, his heart breath increased then I know he's coming back. I rubbed and toyed his n_p_e, He lays his head back.
Perhaps gone into the world of his imagination but knowing I am the one here giving him what he wants. I teased the end with a few flicks of my tongue. I've realised that area is the most sensitive part of his organ. Then a little tug of his balls with my teeth. It's obvious to me he can't possibly hold out much longer—he's ready.
The blood is pulsing through his veins and I speed up my movements. It's such a buzz having this level of control over his body. I can almost hear his heart beating faster. Glancing up at his face I saw the veins bulge on his forehead and I tasted the spurting juice before I heard his m0ans. Staring straight into his eyes, I let some dribble from my lips. This turns him on so much. But I don't stop there, not wanting to waste any I continue and s_cked up every last drop of this tasty treat as his d_ _k stood still. At moments like this, I'd like to discard my panties, put the tiny handle of my skimpy shoulder aside while I allowed my bre@st dangling before him and rode him on the floor as his d_ _k faced the sky. I caress his d!ck and slightly twist the skin exerting pressure on the knob, To ensure he never carried away, I faced him to see how my bre@st jump as I ride him. He held his breath in anticipation of what is coming next as I sat on him. I started jumping up and down till I heard a fierce groan, this time I knew something is about to happen, he held me tight and continued groaning. I wished I could stop too or caution him but the excitement was too much to hold. I doubled my effort until I felt a relief after he c_m inside me. "Whet a shit! Uncle, you poured it in me? I got annoyed." I was down here now, you should have stood, I'm sorry, he begged. I picked up my pant, wore it, adjusted my skimpy and walked away from him. I will go and prepare for the next day, our Bible study – where I'll be chanced to meet our junior pastor – the man full of anointing.
Things were different when I entered the house, I met my little sister sitting down with aunty in the sitting room. I nearly collapsed with heart attack, I looked around on a spot. Don't even know what to say or having idea of what they will ask. They both stood up, walking to me as I just went down. "Amy!!" I heard them shouted. CGo and bring water, wake up." I was still on the floor when my uncle came in, they laid me on the sofa to rest after they've poured a cup of water on me.
I heard my uncle telling them there's a gunshot at the middle of the night after he was questioned by my aunty. He lied he was busy in the sitting room but suddenly saw me running out of the room at the sound of the gunshot, maybe I got scared from the sleep. He told them he followed me immediately.
Aunty was glad my uncle slept late, she said I would have run to death, even my little sister too.
They both thanked my uncle and carried me back inside to my bed.
"Thank God you slept late, I must share this testimony in church tomorrow," aunty said. I smiled gently because the two believed him.
To be continued (please drop your comment to unlock the next episode)