Amaka, the lesbian. Episode 59
3 min read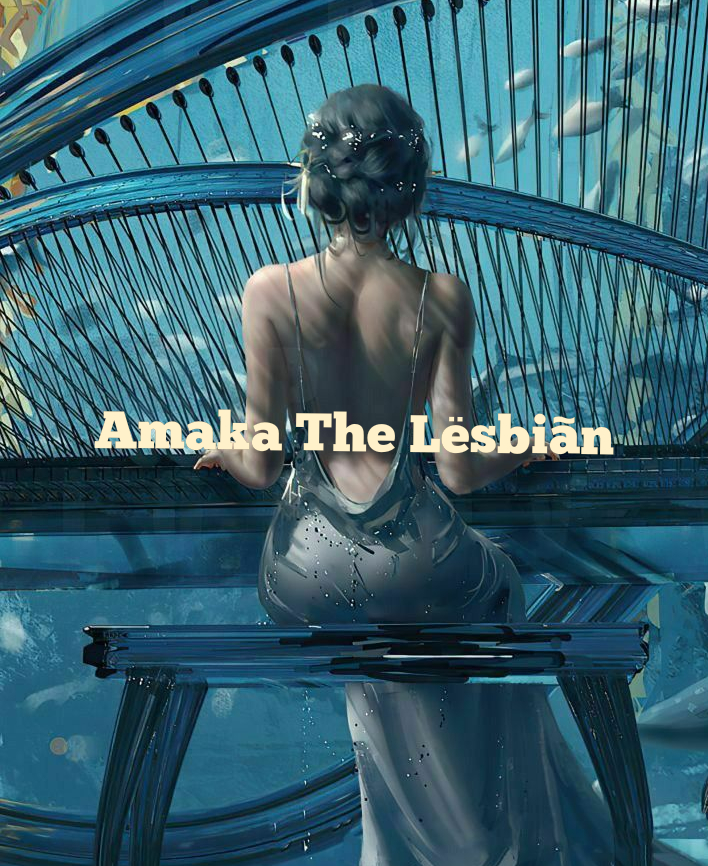 "Daddy, come to your baby" I stretch forth my arms to welcome him. "Come and give it to me in big time".
He turned to bridge the space between us, We moved closer to kiss each other, our lips fused in a damp collision, immediately, our breath heavy.
I crumbled to dust under the force of our mutual need and whimpered into his open mouth while my hands skimmed over the tightly muscled from beneath his shirt. "Let's make it special". The breeze blew gently on us, a new place deserved a new memory. He roamed his hands over the silken surface of my arms and shoulders, finally over my back and down to my waist. He was finally touching me the way I needed. The way I knew he needed just as badly. When the kiss broke, it was only for our mutual need to breathe, He gazed back at me steadily while the light pulse of his breath grazed my lips. His hands slid across my ribcage until he was touching my bre@sts through my shirt, the pads of his large thumbs brushing back and forth across the rigid points of my n!poles. I m0aned in excitement.
My n_ _ples grew harder and harder and throbbed under the steady brush of his thumbs. His fingers never moved to push underneath my shirt, only serving to send that flame burning in my core higher than ever. He tweezed my n_ _ples between his thumbs and index fingers. "Oh that feels so good!" I m0aned again.
My hands cupping the tight pecs bulging through his shirt. He squeezed my n_ _ples harder and my p_ _sy flushed with agonising heat. "Daddy, you're just too good". I grabbed his wrist and pulled him toward the sofa I had laid earlier, shoving him backwards. Even till now, I never had time work round the compound – examine the building. It has been my utter most pleasure to give him everything that he will totally forget his wife.
I loosened my skirt and shirt In a deft flick of my wrist and let it fell, while our junior Pastor laid down on the sofa watching my smooth skin like that of a little baby, stared into beautiful eyes of mine he had missed. He has this look in his eyes, when he's h—y, the look alone turns me on, with reckless abandon.
Then I climbed onto the sofa, straddling his hips and leaned down to kiss him again while I reached behind to untie my bra, exposing my aching br_ _sts dangling as I ground my p_ _sy against the prominent bulge in Pastor's shorts, that time he has pulled off his trouser too. I didn't think it was possible to taste enough of his mouth or get enough of the feel of their tongues dancing between our parted lips. His hands grasped at my hips, smelling the feel of my skin as they moved to grip the shapely spheres of my ass.
I reared upright, letting the rigid pointed teacups of my n@ked br_ _sts lingered on his face. A strong m0an rose from his throat as his hands slid from my ass to cup and squeeze my bre@sts. He lay back only long enough to let me unbutton his shirt before rising up to taste my bre@sts. I could feel the painful strain of his c_ck inside his shorts while he touched my body with his face and hands, using his tongue w€tting my n_ _ples.
Somehow, his er£cted d_ck even trapped under the clamp of my thighs and p_ _sy, the power of his desire was increasing the appearance of my alleged control. His hands were strong, caressing me firmly, and the persistent press of his c_ck through my pant was causing me to soak through the fabric. He kissed me hungrily, like his life depends on it.
I pulled his shirt off his shoulders and pushed him back down against the plush cushions. Moving further down his legs, I untied his shorts and pulled them lower as he lifted his ass.
My heart raced when I saw the beautifully black thick, hardy c_ck snap up against his taut belly.