Amaka, the lesbian. Episode 65
4 min read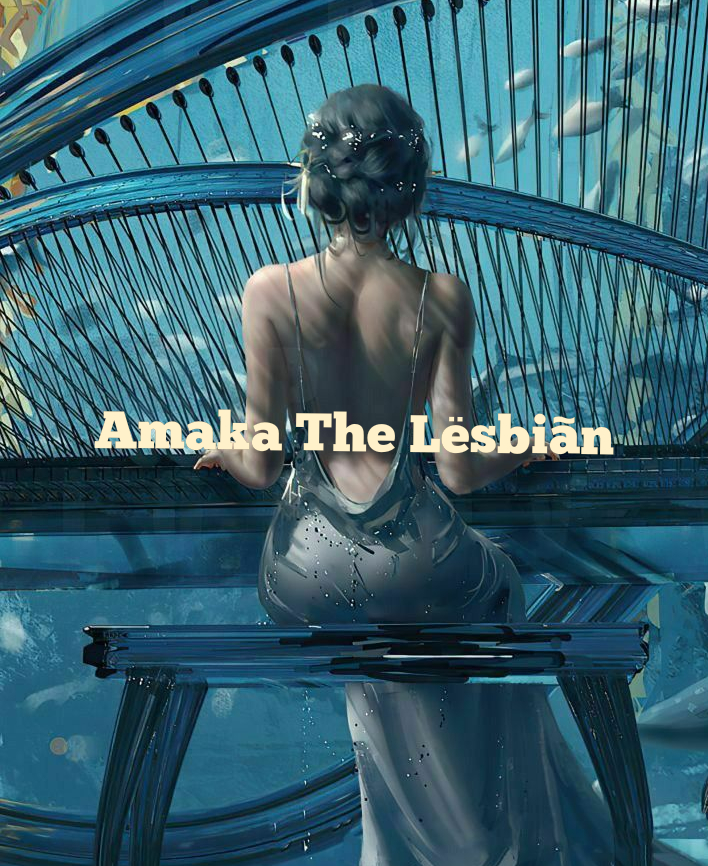 Amaka the lesbian
Season 2
Episode 65
I think someone is at the stairway. Pls let's dress up." Just next few minutes the door broke in. It was uncle, thank God we've already worn our clothes. His expression changed, he thought he would catch us f_cking ourselves. I knew he would start another scene once bang in so I knelt by my aunty with tears on my cheek.
"Is everything alright? He asked. My aunty too was surprised seen my action. They both left to their room while I stayed back showered and prepared for the night, before I slept, I text my Aunty, "I Love You" I was only trying to make her pleased with me.
Till the weekend, we hardly talk in the house: My Uncle, Aunty and myself. I know my uncle want me but his action during sister Margaret visit held him back. I told my aunty on Saturday morning that I would be joining the church member for visitation. I called our junior Pastor, if he could make it, meeting me in the afternoon. He could not help himself, he said for days now his wife has been on strike that he could not pour away his milk. "I promise to be there, in fact, you're God sent". I wondered the kind of marriage these people are living without s£x.
I just pray it never be my portion. "Sir, please the docvments, biko". He assured me and promised to see me at dusk. My little sister wanted to follow me, she said as I became famous since that last program made her too quest to be like me. "Please, let me go with you so that people will recognize me too".
What's wrong with this little girl? "Common! It is an adult visitation, your attention won't be needed." She Frank at me. "Do you know my age? I'm no more a child…" I cut in, I know she is too wiser than her age, "make sure you join us in the next bible study where you too will be famous like your sister. I promise to teach you everything you need to know so that you can answer any question in the program". I told her to use the uncle desktop in the sitting room to log in to toriperi.com website where she can read educative stories. It was this time she agreed and let me have a restful mind.
So, I prepare and took bike to my new apartment. Our junior Pastor stood at the gate waiting for me, "hurry up and let's go inside, I think there's spy" he said as he held me by wrist. What is he saying that I don't understand? I asked, "what do you mean by 'spy', have you joined politics?" He locked the gate behind us and headed straight to the sitting room. I kept staring at him because he owed me and explanation. "Daddy, what's going on and where is the docvment?"
He gazed at me, he knew my moody has taken over my existence. "I'm sorry, I didn't mean to scare you. I just have a feeling someone is following me, but don't worry, we are safe. Moreover, it's mere feeling, nothing more." He assured. I sighed. "Please can I walk round at least to check out the building."
He told me to go that he would stay preparing us something. I took my time, examined the whole building. It was so perfect and beautiful. I know my siblings would really love it. There's a resting space beside the house and a pool at the back.
"Amaka, congratulations, your plan and all your efforts were not in waste." I spoke to myself. So, gladly I returned inside. He served me an Orange juice, "daddy, you made the juice?" He nodded.
"Wow! It's really nice but can't compare it to your juice which I'm about to suck out between your legs." He looked at me with a gentle smile, his d_ck kicked its way out till it became notice. "Sir, the docvment!".
It caught him unaware. "O! Sorry, I almost forgot" he announced. He handed me over the docvments, having my name has the owner. "Thanks Daddy, I said as I ran to him on the chair with a strong and passionate kiss.
To be continued