Amaka, the lêsbian. Episode 69
4 min read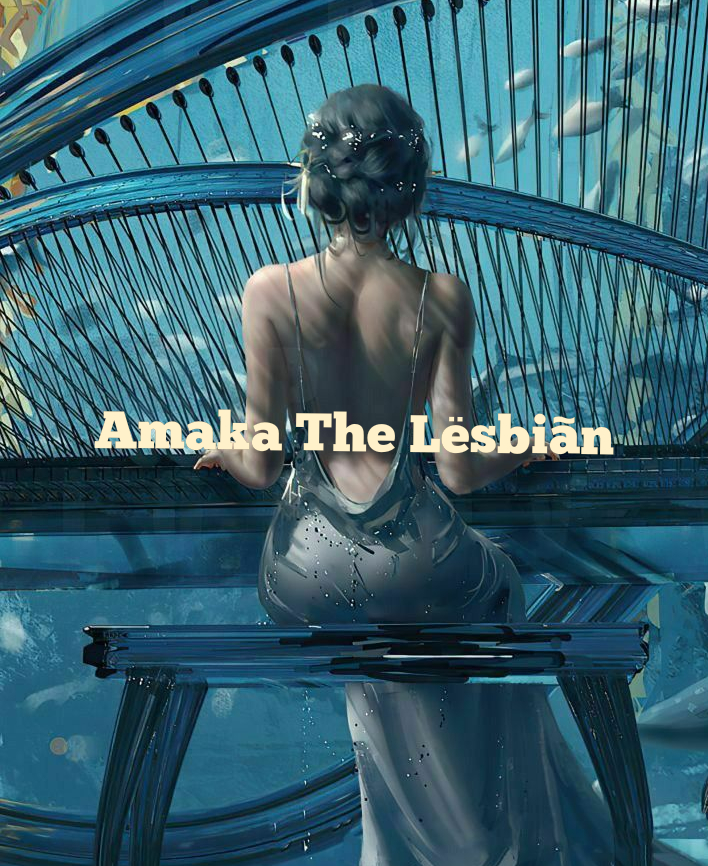 Amaka the lesbian
Season 2
Episode 69
Semi – final
@ toriperī
Read Also: The poor Girl
I stood and headed to the sitting room while she called; "Amaka, you're a naughty girl".
I smiled back at her. That night my uncle found every means to have a private time with me. He has been giving me the signal since I returned home. I found a way to clear the air while everybody was busy watching TV. I told my siblings to retire to bed early that we have a long Journey to make in the following morning. They need to do shopping. Hearing this, they were full of excitement, the unmeasurable joy made them rushed to bed with the hope that the day will break within an hour. Now, I still have to deal with my aunty who cannot wait to f_ck me inside, and my uncle who cannot leave to bed until he cvm inside me.
"Sir, I promise to give you your request tonight, but you'll need to give me time. Let me stay with aunty till she sleeps off because I wouldn't want anything disturb us". He made himself more comfortable on sit, "pls hurry up to her, in fact, you can pet her to sleep or you sing her lullaby" he whispered. I took my leave and joined my aunty who has been waiting anxiously for my arrival. She was half n@ked: no pant nor bra but her unbutton night gown which only covered the n!poles and left the center visible. "Pls lock the door" she retorted. I have lust seen the hairy below her Navel, "ma, do I need to shower? I requested. The h_ney look on my aunty turned me on.
"Pls quickly go in and wash your sweat away" she said. I put off my cloth, turned on the shower, bathing when I felt a gentle touch at my back. "I can't wait any longer" my aunty said romantically. We began the fellowship inside the bathroom. She was surprised when she got to my downstairs, "your whole is big, how…." I cut in and replied "the cucvmber is…. " she sealed my mouth and told me to keep silent while she kept on eating my p_sy. We stayed together for 30 minutes before we returned to the bed where we also spent another half an hour. I ate every part of her p_sy,
f_ngered, s_cked and f_cked her like never before. After she has c_me several times. She gave me a kiss and said she would need to sleep because there will be fasting and prayer in the next day which she needs to do, so I left her to sleep and returned to my uncle who has been awaiting me.
There is always time for everything under the sky, right now it's the time to play my uncle, we started the marathon there in the sitting room. S_cking, romancing and enjoying ourselves.
He turned me n@ked while the TV is on: partially lightened the room. I slept on him as I was busy feasting on his er_cted d_ck while I widened my p_sy across his face, eating me down below angrily like his life depends on it. We moved on, turned me to ground while He injected his c_ck into my p_sy slightly, I felt the first inch slide into me and relaxed. It felt so nice. He pulled his hips back then thrust them forward fast and hard ripping through my v_ginity while his mouth was not still on my n_ple. He leaned down and s_cked one of my n_pples back into his mouth and started s_cking the way he knew would make me crazy.
The s_cking soon made me as crazy as thought that I began to m0an louder. I didn't actually care if my m0an could be heard or things turned up bad. I knew everything I have ever needed has already been completed – my siblings are back, my apartment is ready, even now that our junior pastor has been exposed might even complicate the whole matter, so why hiding again? The s_cking soon made me crazy again and I started to move my hips. I nearly c_m as the movement of my hips pushed me further onto his c_ck. "YESSSSSS…"
I m0aned as the feelings began to take control of my mind and body "HMMMM I'm cvmming…" I panted, "YES! YES! YES! Give me big!! Aaaaaaaeeeeeeiiiiiiii"
he disappeared on me and I felt him again eating the sweetness of my p_sy. I know he wanted me c_m in his mouth. He gave me the strange and best s_ck of my life. I could not hold it but shout out loud. I didn't know when he disappeared again, I thought he would return with his c_ck back inside me, I couldn't help but rubbed my G-point, preparing for his return.
"Amaka!!!! What the hell is going on here?" A voice demanded.