Girl In The Boys Dormitory. Episode 5,6&7
12 min read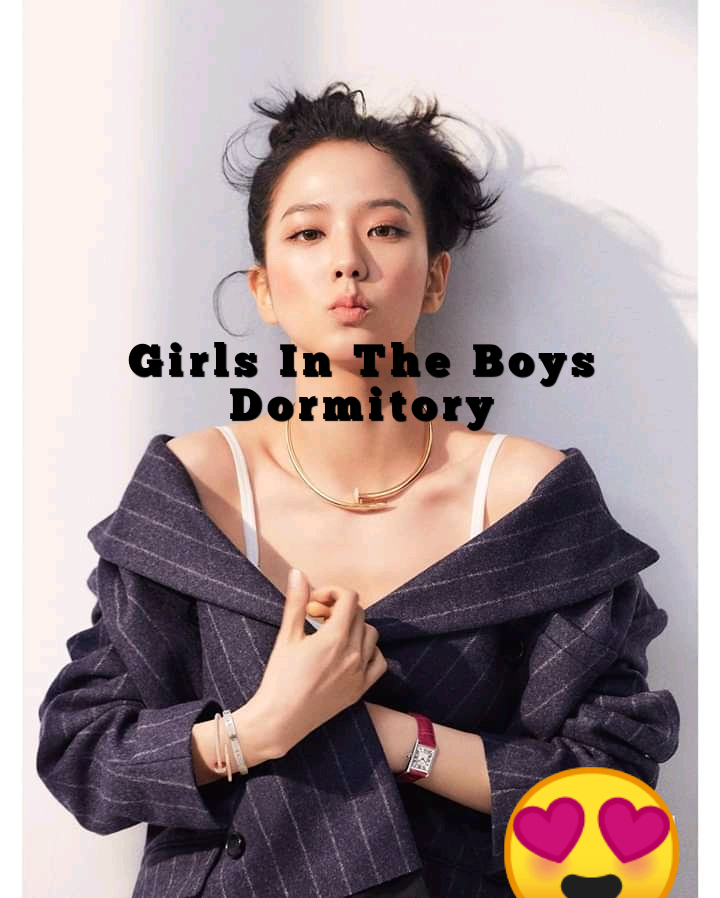 GIRLS IN THE BOYS DORMITORY*
*Episode 5*
*========*
Abortion turely started afresh when I screamed on the fifth round so I decided not to make any noise again but to close my eyes and face the situation as a man. So he started from one and when he reached fifteen we heard the dorm prefect announcing that the house master Mr. Akoto want to see everybody in room one within two minutes for an important announcement
So I was released to go but he will continue after the announcement.
I thanked God because the remaining ten want be much problem since I have been able to receive fifteen.
I left the *Lions Den* to room one to meet the house master.
Truely within two minutes everyone was there including the *Lions Den* squad and this made me to think the house master will be very strict looking at how everyone was rushing in including the notorious guys.
Before he started he called one of the seniors (Senior Raymond) whom I later realized he is the assistant school chaplain to pray.
After praying, the house master cleared his throat and said.
Mr. Akoto: We are in another academic year and as it always be, newly students are to be admitted, so if you look around or sees any new student in the school ,just know that he/she is one of you. He/she has come to join the Abusuakese (The great family) so as a senior of this new students you have to start putting up good behavior so that they will imitate you.
To you the juniors, the school rules and regulations are attached to your prospectus so I believe you have finished taking note on them but aside those rules, this house ( *The golden house* ) has its own rules but for now I will enlighten a few of the rules to you, as time goes on you will get to know the rest.
Firstly, you are to wake up fast whenever you hear the cry of the school syrine and clean the house and its compound. For now, you will be working together but we will let each of you know his duty in this house later.
Secondly, no one is to be seen eating inside the dormitory because doing so attracts insects,etc to the house.
Mr. Akoto after lecturing for about fifteen minutes finally asked Senior Raymond to commit us to the hands of the Lord as we go to bed.
After the prayers he dismissed us and as I turned and was heading to my room wondering in my own thought how am going to receive the remaining ten lashes, I felt a tap on my shoulder I turned to see Richard my new friend, the boy that rescued me from the "kenkey" role call senior.
Richard: Sup? Jake, you seem to be disturbed about something, hope everything is well in *the lions den* .
Me: Man nothing is well o. I'm really in a big problem.
Richard: Sure? What is wrong? Tell me I might have an alternative.
Me: Yeah but is a long story so let make it tomorrow ok.
Richard: Does it involve beating?
Me: yes. But as I said let's make it tomorrow because a little delay will add more Sault to soup ok.
Richard: ok. Wish you well.
Me: Thank you.
I left him and went into the den after knocking this time.
Zogaroo rescued me from the remaining ten with the claim that at least I have learnt my lessons by knocking before entering and that was all they wanted to teach me but I will still do the settlement which I nodded to it so fast without asking which kind of settlements he is talking about.
Zygote then asked me to pay 60 Ghana cedis as settlement because they are five seniors in number plus Benita so everyone will be taking 10 cedis each.
I looked down because is too much for me but I was afraid of asking for reduction.
Kingso then asked me whether it is too much and I nodded to it so he asked me how much I could pay and I said 30 cedis.
Abortion: So you want to give us half of what you are to pay?
Me: Please is just that the money on me is too small.
Benita: I have forgiven him mine.
Zygote: So is now left with 50cedis, man pay make we go.
Me: *still silent*
One of the senior of the seniors whom I later knew his name as Adonko intervened that they should accept the 30cedis because no matter what am now one of them so they should just consider me.
So they finally accepted it and I payed them without delay then after that they warned me to never let what I saw in the room to heard by anyone whether in the school or at home, it should remain between me and them and I nodded to it.
The following day which was Friday was another day of revelation of *The Lions Den*
Episode 6*
*========*
I nodded to their warning and quickly jumped into my bed before I get myself into another trouble.
I woke up a few minutes after the syrine cried, it wasn't easy to wake up by that early morning since am not used to it but as the saying goes, 'if you go to Rome, do what Romes do" so I had no option than to wake up. I opened the door of *The Lions Den*only to see Richard standing there.
Richard: Oh nice, I wanted to come and call you but as you know, no one will volunteer to go to hell.
Me:*Smiled* Meaning?
Richard: Oh you want me to say you are in hell and get myself into trouble?
Me: Haha, then keep quiet before that trouble get you bro.
We went outside with our bucket with the intention of going to bath and the dorm prefect saw us and questioned us whether we have finished cleaning the compound, so we finally went for our brooms and went to the back yard of the block and started sweeping.
Richard: Brother what was the problem you said you got yourself into?
Me: I wish I could narrate everything to you but please I can't tell you.
Richard: Why want you tell me? You don't trust me? I might even help you to get out of it.
Me: Anyway, is over now, I have finished serving for it but that is not the reason why I don't want to tell you but a secret should remain a secret.
Richard: Ok, just take care in that room.
Me: Thank you.
We finished working in the next ten minutes, we went for our buckets and was surprised to see a lot of people struggling for water at the polytank. There was a long queue and we joined the queue with the expectation that it will reach our turn but the most annoying part of it all is, the seniors will ignore the queue and collect the water from the polytank over us making the queue to delay in movement.
Finally it was left with the last person to reach our turn, is there we realize the flow of the water has reduced drastically, after my bucket was full and Richard placed his bucket to collect, the water stopped coming after dropping small amount into it.
So I asked Richard to join me so that we share mine like that.
On our way to the bathroom, another form one boy pleaded with us to join us share the bucket of water since his was seized by a senior after the water stopped coming, at first we did not agree him to join us after several plead but as he turned to go, I had a thought that "who knows tomorrow? you might be in the same situation" so I called him back and he joined us to share the bucket of water. After bathing I could feel my body is still soapy but no more water to wash it out so I cleaned myself with the towel.
I finished cleaning myself and went inside the *Lions Den*only to see all the seniors applauding me.
I was surprised and remained uprooted until Adonko began to speak.
Adonko: Jake, you have done well, in fact I can see the. *den* blood in you.
Do you know we over heard the conversation between you and your friend at the back of this dorm when you were sweeping?
Me: *shocked*
Abortion: Give thanks to God you did not reveal the secret.
Zogaroo: I like the way you replied him "a secret must remain a secret"
Kingso: How did he even know you were in trouble yesterday?
Me: *oh my God where will this question land me*
I informed him after the meeting yesterday with Mr. Akoto after he asked me why am looking moody.
Zygote: And what was your answer to him?
Me: I only said am in trouble and that was all.
Adonko: Good, may you remain like this.
Kingso: Boy get dressed fast and run into the assembly hall before Ogbodade kills you for been late.
I was like who is Ogbodade?
After dressing I went outside to see Richard waiting for me. We walked fast towards the assembly hall only to see a tic tall dark man in front of the assembly hall calling o-n-e, t-w-o, etc and everyone begun to run inside the hall. Luckily we were able to get inside the hall before he closed the gate and begun to flock anyone coming afterwards.
We moved around looking for a seat and it seems all the girls were already inside, we finally located some empty seats and sat on it.
Me: Who is that man?
Richard: Who?
Me: The one in front of the gate .
Richard: He is the senior house master. I heard he is very stricked.
Me: So he is the Ogbodade?
Richard: Yes, that is how they calls him but I believe is not his real name.
Me. Hmmm.
After the morning devotion, some announcement was made. The seniors was asked to go inside leaving we the form one students.
A teacher came in to take us through orientation.
He asked us to come closer so we all moved forward.
He lectured for about an hour and left.
After he left, I turned to see a beautiful girl seated beside me starring at me.
I also starred at her as if I have seen something strange on her face. I don't know what kept me starring at her but I just could not remove my eyes from her.
She smiled at me and I smiled back.
Richard caught us and asked whether I know her somewhere and I said no but I just like her at the first side.
Richard then prompted me to ask for her name since I like her so I took the courage to aske her name.
Me: *Drew closer* please may I know your name?
Girl: *surprised look* me?
Me: Yes.
Girl: Am Sandra and you?
Me: Am Jake.
Sandra: ok nice to meet you. Me: thank you.
Just then another teacher came in and we quit our introduction.
We finally closed for the day.
After preps, i entered the *Lions Den* after knocking and was asked to come in and there I saw the shock of my life to see five beautiful girls inside the dormitory.
Me: What!!?
Kingso: Shut up!!!.
GIRLS IN THE BOYS DORMITORY*
*By: Pap Jay*
*************
*Episode 7*
*========*
Me: What!!!?
Kingso: shut up?
Adonko: *angry look* . Are you now our landlord? You want to get yourself into another trouble?
Zogaroo: Will you jump on your bed before we swallow you?
Zygote: You mean we should let him go freely like that?.
Benita: Oh forgive him, is just that the civilian life Is still in him, i have made plans to take it out from him.
Abortion: How are you going to do that?
First girl : He just need a f–k.
Second: By who?
First girl: Why? Don't we have school daughters?
Third girl: I think Sweetbells is right because looking at this guy's life I don't believe he has ever f—-d before.
Fourth girl: Haha, eei love doctors.How did you know he has never f—-d before.?
All this while I was already on my bed without removing my school khaki trousers or my shirt.
These their arguments led Zogaroo asked me to come down so that they hear from my own mouth.
Zogaroo: Jake, tell me the truth, have you ever made love to a girl before?
Me: *Shy look and smiling* . please am a Christian.
And everyone bust into laughter." Hahahah"
Kingso: But we are all Christians? Who is not a Christian here?
Girls: *chorused*. Noooo one.
Zygote: So does this truly means you have never f—-d before?
Me: Nodded shyly.
Abortion: Oh my God, we have a virgin pastor here.
Sweetbells: I said it.
Second girl: Fresh boy like you at your age?
Benita: That means we have to first spoil this guy before he changes us.
Third girl: Am going to bring my school daughter here next Friday and whether you like it or not you are going to f–k her till you can't release anymore. *Referring to me with seriousness*.
On hearing this my manhood started becoming hard and I have to rush to my bed before am caught.
Adonko: Am wondering if only this guy is not an impotent.
Zygote: See him, you lie bad. Ask Benita and she will gist you how this boy d–k became hard yesterday when he broke in at our fun time .
Sweetbells: Sure!?
Benita: As if you haven't heard this . He is not an impotent, he has that huge thing between his legs but I don't know why he has chose to play wicked to the pretty girls out there.
Kingso: Hey Jake.
Me: Senior.
Kingso: You are going to f–k ok.
Me: *Silent.*
Kingso: *Raised voice* Ok!!
Me: Yes senior.
Kingso: Better. A virgin is not accepted here.
Zygote: Boy come down and let our babies introduce themselves to you. You need to know your school mothers.
So I jumped down and was asked to sit on a chop box closed there.
Benita first introduced herself.
Benita: Am Benita and a proud girlfriend of King Zygote and I hope you already know.
2nd girl: Jessica but call me Jezy Baby and a proud girlfriend of Doctor Abortion.
3rd girl: Am Tracy and a proud girlfriend of Kingso.
4th girl: Am Agnes, call me Agi and a proud girlfriend of Adonko.
Sweetbells: Am Belinda popularly known as Sweetbells and a proud girlfriend of Zogaroo .
Me: *Smiling face* Ok nice to meet you all. *Stood up and was about to jump on my bed*.
Agi: So want you introduce yourself too?.
Me: *Smiling*. Am Jake Omar also known as Papa Jay.
Girls: eei so you have a nickname?
Me: *Smiling* and jumped on my bed.
They continued with their conversation with their boy friends for about an hour.
I was just lying on my bed having different thought.
*Oh God why did you bring me to this demonic ghetto? How am I going to survive here?, i have promised you that am never going to involve myself into any premarital s£x until I get married but how am I going to fulfil this my promise to you here?*. I was asking God all these questions until I started hearing some noises after they have switched off the llight.
I heard some funny, funny sounds, m0aning, etc.
I tried closing my eyes so that sleeping will over take me but that wasn't successful when the m0aning started from every corner of the room and finally graduated into screaming, awash, ooach, sssssh, mmmh etc.
My innocent d–k became hard and I could not sleep.
After about one hour time, there was total silence in the room and I thought they were all asleep so I decided to remove my uniform since I was not comfortable in them. As I stood up, removed my shirt and hanged it on the wall then I removed the trousers too leaving my hard d–k raising my boxer shorts into a horizontal position, someone switched on the light.