Girls In The Boys Dormitory. Episode 21-23
14 min read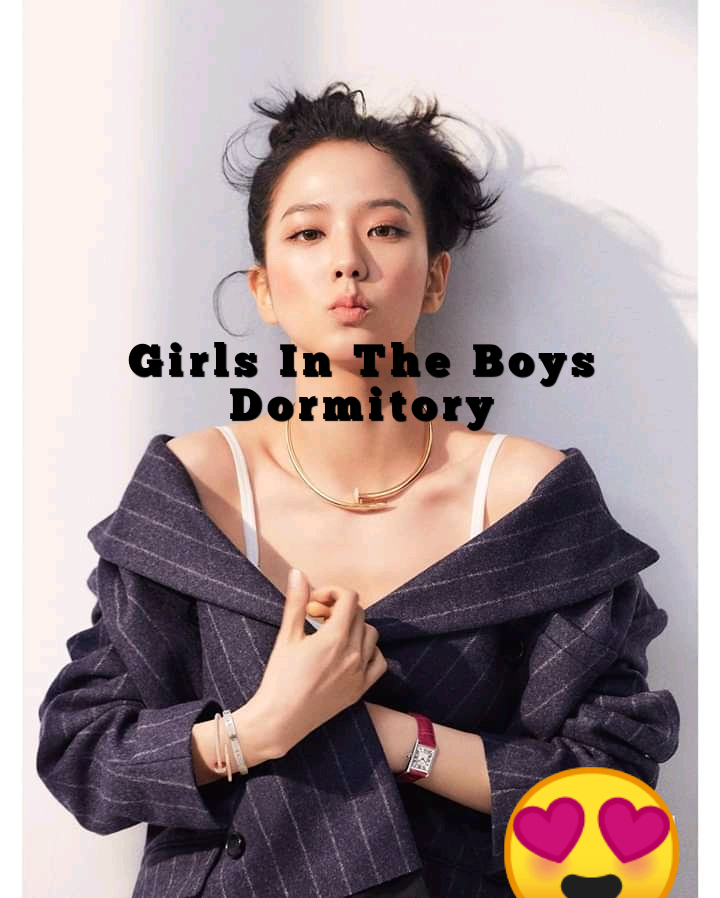 Girls In The Boys Dormitory
Episode 21*
*=========*
The dining bell finally rung and we went in for dining and after that we headed to preps.
Our prepping hall was finally ready and which means we want be prepping together with the girls in the dining hall.
*Insight the prepping hall*
Me: Rich, so what do you think I should do to get this girl out of the way.
Richard: Shantel?
Me: Of course.
Richard: Hmmmm, It will not be easy. These high profile daughters have one problem, if they need something, they always fight all they could to get it even if it meant they should put down their life for it.
They are both beautiful though but I like Sandra because of how humble and respectful she is.
Me: My brother, I asked a question o and I need an answer but you seem to be beating about the bush.
Richard: Haha, we have to put up more strategies, is not a day job and right now I don't really have any better plan apart from one idea am thinking of.
Me: And what is that?
Richard: I think we should look for a guy who is more fresher than you or more or less may be on the same scale with you to propose to her and if he wins her heart, she might forget about you.
Me: And do you think there is any fresh guy than me in this school? *with a funny look*
Richard: Hahaha, oh no, who could be that?
Me: Better! . But Richard I think this your idea can work for us but do you think this arrogant girl need that kind of treatment?
Richard: Which treatment?
Me: Don't you think we are trying to entertain her too much? because I own myself and whether you are the minister of what, what daughter and I don't love you, do you have any right over me?
Richard : Yeah, you are right, you can choose not to pamper her but that too could put the relationship between you and Sandra on a struggle.
Me: How?
Richard: If you keep ignoring her, don't you think they will go after Sandra? and who knows Sandra might end up giving up and you too will surely not get peace of mind in the den.
Me: I trust Sandra, she will not give up and am ready to pass through whatever in the den but we can try your idea too .
Richard: Ok, now which guy can do this job for us?
Just then we heard some footsteps running at the veranda and some students ran in and cautioned all of us to keep quiet for Ogbodade is coming.
We all turned to our books and the entire school became silent like a cemetery, not even a cough. *That is the power of Ogbodade*
We only heard one footsteps approaching and we all knew that person, is no one than the only Ogbodade. He came inside our hall.
Ogbodade: You come forward. *Pointing to a fair boy at the back seat*
The boy came forward.
Ogbodade: What were you doing outside knowing that is prepping hours?
Boy: Please sir, I wanted to go and buy water.
Ogbodade: That is a stupid excuse, weren't you served water in the dining hall?
Boy: Please sir.
Ogbodade: *cut in* Keep quiet and turn your back!! foolish boy. Tomorrow you will go out and buy a kerosene.
The boy turned his back with a trembling manner and Ogbodade gave him six hot lashes and the room became more quiet.
He roamed around the hall and finally got out to another hall.
When the syringe cried and we got back to the dorm side, the senior that conducted the "kenkey" role call during my first day at the school was in front of the dormitory again but this time around with a different issue.
Senior: No form one boy should enter, all form ones should stay behind.
Me: Rich, do you know his name?
Richard: Yeah, they call him King K. but I don't know his real name.
Me: It looks like all the kings in the school are not correct. Don't forget we have another king in the den.
Richard: Man lets keep quiet before we get ourselves into trouble.
Me: Say it again o.
King K: Am very very angry today.
*silence* and he continued because no one dared asking him why he is angry, looking at his angry mood.
King K: Am angry because after Preps I entered inside and I saw a pure water rubber on floor of the veranda and looking at it carefully, I realized it was a form boy who drunk water from it and decided to drop it on the floor. *paused for some seconds and continued*
Dipped into his pocket and brought out a pure water rubber.
Me: But how will he know is a form one boy who dropped it on the floor
*asking Richard in a low voice*
Richard: Ssssssshh *with his finger on his lips*
King K: Hey come forward
*pointing at me*
I moved forward.
King K: What did you say over there.
Me: *With a humble look* Oh I said, "is really true" when you brought out the rubber as an evidence to what you are saying.
King K: You are lucky, now go back and join them.
I got back quickly giving thanks to God in my heart for rescuing me.
King K: Now, you all have two ways to get inside your dormitory, one is either you pay one Ghana cedi or you prepare your back for three lashes.
Then there was murmuring everywhere because almost all of us preferred the three lashes
King K: Ok to those who want to pay, to my right and those who want to collect the lashes, to my left.
And there was only five boys who chose to pay and enter, the rest of us decided to collect the three lashes so he quickly collected the money from those boys and turned to us.
King K: Ok, now who can tell me today's date?
A boy in front raised up his hand.
King K: Yes *pointing to the boy*
Boy: Todays date is 5th of October
King K: *cut in* is ok. Today's date is 5th October. *nodding* now, if you multiply three by five what will be the answer?
And without answering him, the left side of him was left empty within a twinkle of an eye.
Episode 22*
*=========*
King K: *cut in*. is ok. Today's date is 5th October. *nodded* . Now, if you multiply three by five what will be the answer?
And without answering him, the left side of him was left empty within a twinkle of an eye.
King K: Oh so you all want to pay now?
Yes senior. *We all responded*
King K: Ok, but as you all know five multiplied by three is equal to fifteen, I will do you a little favour by dividing that same fifteen by five which is today's date and what will be the answer?
*Silence because we all knew where he was heading to*
King K: Can't you hear me?
*Still silence*
King K: All of you be on your knees.
Please senior, the answer is three. *responded by a certain boy*
King K: Is too late.
He left us for about five minutes on our knees and returned later.
King K: You can now stand up.
*We all stood up.*
King K: Now, you are going to pay 3 cedis each and am not expecting any excuse from anyone neither will I accept what is less than 3 cedis, if your money is not up to 3 cedis, just perform magic and get me the 3 cedis that is all, no mercy for the cripple, a hunter knows no a sick game.
Richard: Man I have only 2 cedis in my pocket now o. *referring to me*
Me: Don't worry, I have 10 cedis here.
Richard: Oh thanks to God then.
We joined the queue of those who were ready to pay.
On the queue, a very handsome first year boy came, pleading with Richard to borrow him the 3 cedis so that when we get into the dorm he pays back.
Richard: Am very sorry, I wish I could help you, I did not even get up to the amount we are to pay so is this my friend behind me that is going to help me. You can ask him, he might help you too.
The boy now turned to me.
Boy: Brother, please just help me, I promise to return you your money as soon as we get inside.
Me: Don't worry, but your name first.
Boy: Am Kesh Nyne, just call me Kesh, am in room 3.
Me: Oh ok.
Kesh: Please may I know your name too?
Me: Am Jake , just call me Jake am in room 4 cubicle .
Kesh: hahaha, yoo ok. I like you already.
Me: Thanks.
Kesh: You are welcome my brother.
It reached our turn and we paid the crazy senior and headed towards our various dormitories.
I reached the entrance of the den and I knocked and I heard a male voice which I could guess it was the voice of Zogaroo.
Respondent: Who is there?
Me: is me, Jake.
Respondent: Ok come in.
I opened the door and at the first glance I was shocked.
Over five laptops, a scanner and a printer was connected and inside the room was Abortion, Kingso and Zogaroo.
Abortion: Boy, put your bag some where and come and lets give you some tips of how to scam.
I prayed inside that " Oh God, you know I don't want to do what is against your will, please help me, I don't want to commit crime ".
I returned to them after dropping my bag on top of my bed.
Abortion: Now you see how we have connected the laptops?
Me: *nodded* .
Abortion: correct, now what is left now is to get people details, not just anyone but those who are well to do, our main tagged are the doctors, the managers, the security officers, the…
Just then I raised up my head to look at his face when I heard the mention of the security officers .
Abortion: Why? do you think it is impossible to scam an officer? hahaha most of them are so easy to convince, you know because of their job, they have the believe in themselves that no one can even dare them so when you get them they always act accordingly without doubt.
Me: *Smiled unwillingly*
Kingso: And getting those people we want is not all that a big deal, we get them from the various social media, talking of Twitter, facebook, instagram, linked in, badoo, bbm etc.
Zogaroo: Now after getting them we first ask for their details , email etc then after that we go to this anti 419 website.
Now as I said, the main purpose of this website is to expose fraudsters and bring them to light so they post all the tricks that was been used by scammers across the globe including the fake docvments and photos that was used but the sad thing is that this same website helps us to do our work easily because not everyone knows this website so we go in there and look for the best trick that will suit someone we want and this tricks are trisks that will let anyone to go for loan to send us even if he/she has nothing in his/ her pocket. You see how it is done? hahaha, my brother don't worry, as time goes on you will get all this tricks at your finger tips, I know it seem too complicated to you now.
Abortion: See, fraud is the most well paid job after blood money so forget about this studies thing and be a man of your own now.
There was a knock on the door and Zogaroo ordered the person to come in and entered, Zygote, Adonko, Tracy, Agi , Sweetbells, and Shantel.
They were all welcomed by a champagne drink from Kingso.
Kingso: We have to start enjoying ourselves because very soon money will be booming into our pockets.
A few minutes afterwards Tracy asked the room to remain quiet for they came with a very important issue that need to be discussed now
Episode 23*
*=========*
A few minutes afterwards, Tracy asked the room to remain quiet for they came with a very important issue that needs to be discussed now.
So they all kept quiet impatiently waiting for the issue Tracy is talking about.
I knew what the issue is all about so I prepared myself to face anything.
Tracy: The issue is all about Jake.
Kingso: Jake? ok go on we are listening.
Tracy: Can you imagine Jake is already dating another girl aside Shantel?
Zogaroo: Sure?
Zygote: Hahaha no, I don't believe this mumu can propose to a girl.
Agi: Why should she even lie Zygote ?
Adonko: And who is that girl?
Shantel: Some poor girl bi.
Kingso: Jake, do you have a girlfriend aside Shantel?
Me: Yes, I have a girlfriend but not aside anyone.
There was exchanged of looks on my bold reply.
Abortion: Who is she? and why do you choose her over Shantel?
Me: She is Sandra and I have no reason for loving her.
Tracy: This is stupid love, how can you love someone for no reason?
Agi: Is because the girl lacks everything, she don't even have one quality that he can rely on loving her yet he claim is love.
Zygote: Jake! why do love her?
Me: *Silent*
Zogaroo: Can you hear him?
Me: Yes.
Zogaroo: Then answer us.
Me: I just love her.
Sweetbells: because of her beauty?
Me: No
Sweetbells: Her money?
Me: No.
Shantel: She doesn't even have a penny.
Sweetbells: Then why?
Agi: See, we can't phantom how a vibrant young guy like you can close his eyes to a girl like Shantel n@kedness, is just unimaginable, don't be a fool, satisfy her, she is dying for you, she can't even sleep because of you.
Kingso: See, I don't care about why you love her or not, all I want to tell you is that your so called relationship has come to an end today.
Abortion: But before that am going to give you 25 lashes at your back for cheating.
Just then the door opened without been knocked and Benita and Jezy came in.
Benita: No, their relationship will not end today or tomorrow neither will anyone touch Jake tonight or else everyone will hear of us this very minutes.
Jezy: Jake too has the right to love and whom to love.
There was silence and exchanged of looks.
Zygote: What do you ladies mean? Do you know who helped us to acquire all these machines you are seeing here? If you don't know, almost all these machines was provided by Shantel.
Benita: But that does not mean she should force herself into someone's life?
Tracy: Point of correction Benita, my daughter is not forcing herself into his life but the fact is that, that girl is trying to take her boyfriend from her.
They continued arguing over this until we all went to bed.
I woke up in the midnight and realize Shantel lying beside me but what shocked me most is that I was left with only boxer short and I was asking myself how my khaki trousers been removed leaving only my boxer shorts.
*It was my plan to sleep with my trousers whenever Shantel is in the den*.
So I woke her.
Me: Hey! who removed my trousers? *in a low but angry voice*.
Shantel: Is me.
Me: For what reason? ,so what did you do to me? *frowned face*
Shantel: Leave me alone, I want to sleep or I should try what I could not get from you? *smiling and stretched her hand to grab my d–k*.
I quickly pulled back and turned to face the other side.
Shantel started her smooth touches on me and my body became very hot.
Me: Please stop that, I don't like what you are doing. *in a very low voice to prevent the seniors from hearing me*.
Shantel: Jake, can't you see that am madly in love with you? or am not beautiful?
Me: Is not about beauty ok.
Shantel: Then what?
Me: Is because I don't like the way you are forcing me to do what am not ready to do.
Shantel: Please, you just make love to me tonight and I will allow you to date your girlfriend.
Me: I will never do that and you don't even have the right to stop me from dating whomever I want to date ok.
Shantel: Don't try to be stubborn Jake. See, don't think sister Beni and Jezy are supporting you so you can keep up with your plans to date that stupid girl. I can buy them tomorrow and they will start fighting for me ok. I saw it in their eyes that they are just hungry and I know how to shut them up but it will be very stupid for you to let me waste all the money I want to spend on you on others before I get you as my boyfriend.
Me: See, I don't need your money ok and I don't even need anyone support. Whether they support me or not "bankoma" (meaning am not turning back) and what is money to a cockroach? is just a paper to it.
Shantel: Poor people always see money as a mere paper but when they get it they lose their senses.
Me: Am not poor please.
Shantel: Ok just tell me whatever you want and I promise to get it for you after you satisfy me.
Me: Please I want to sleep now so leave me alone.
During that night, Shantel continued to try all she could by touching, rubbing her firm b00bs against me, caressing me to the extent that my innocent d–k became very stiff but I still refused her.
We prepared for school, after the assembly, we headed to our various classes since orientation was over and we are now in our various classes.
The class teacher came in and asked us to put our other book on the table for there are some things we are suppose to other now.
I opened my bag and could not find mine, I was confused because I remember putting it inside.
I researched through but still could not find it.
Class teacher: Where is yours? Didn't you hear the announcement at the assembly yesterday that all form ones are to bring their other book?
Me: Please sir, I heard it and I remember putting it inside the bag before coming.
Class teacher: No, may be you mistakenly left it in the dorm because there are your names and serial numbers already printed in each leaf so no one will take yours for anything, I suggest you go and see your dorm prefect and go and bring it now before the ,senior housemaster and his group comes in.
So without wasting much time I ran to the dorm prefect class for the keys but he directed me to his assistant, so I furthered to the assistant dorm prefect class and thank God I was able to get it and made my way to the dorm side .
On reaching there, i saw one form one boy standing there.
Me: Why are you still here?
Boy: I forgot my other book o brother and I was coming for it not knowing that the dorm is already locked.
Me: Which house are you?
Boy: The golden house.
Me: You are lucky then, the keys are with me, I also left my other book inside and went for the keys so hurry up lets go for them.
Boy: Oh thank you very much.
I opened the door and he headed to room one and I also headed to room four cubicle (The Lions Den).
I opened the den door without knocking with the thought that no one is in by now but how wrong I was.