Girls In The Boys Dormitory. Episode 7-8
11 min read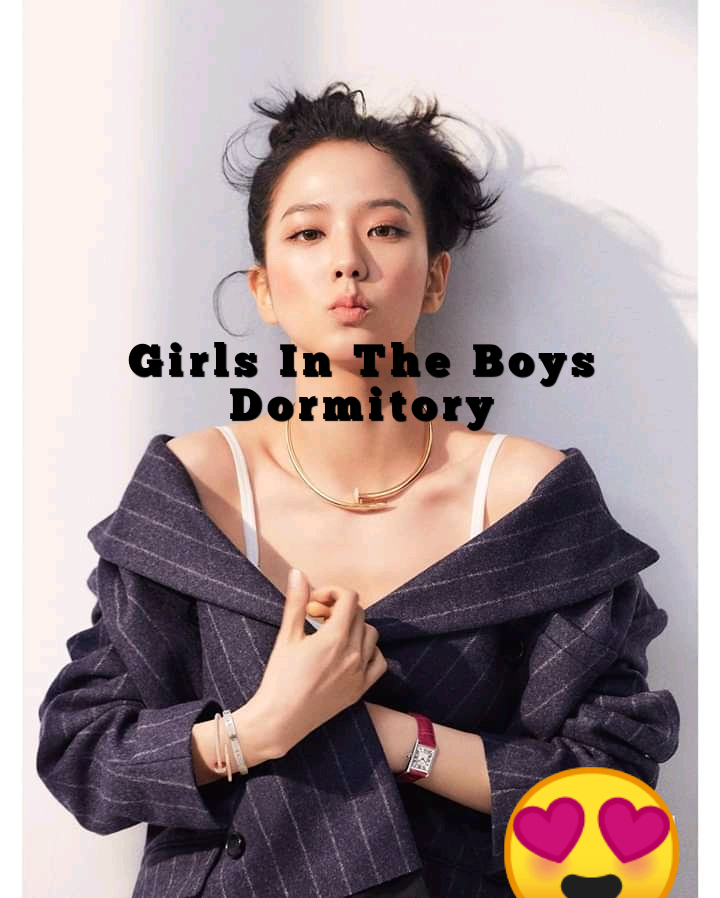 Girls In The Boys Dormitory
Season 2, episode 7*
*=================*
I looked around and asked myself, so Sandra won't return today too? *with a worried look*
Then I felt a tap on my shoulder *who is that?* I quickly turned around only to see Sweetbells (one of the den girls) smiling at me.
Sweetbells: How are you Jake?
Me: Am doing well o and you?
Sweetbells: Am doing well too.
Me: we thank God.
Sweetbells: I can see you are missing somebody *smiling face*
Me: *Smiled back* How did you kno… I mean why are you saying that?
Sweetbells: Oh so it's truly you are missing her right?
Me: Oh am not missing anyone o.
Sweetbells: But you said how did I know ? before quickly changing your question. Hahaha, don't worry I studied psychology at the university.
Me: *Laughed out* then yours education is totally different from this earth, you started from the top and descending instead.
Sweetbells: *smiling face* and that makes me different.
Me: Yoo I wish you goodluck in primary one classroom where you will be learning how to read.
Sweetbells: Chai! Jake you are such a funny guy.
We parted ways after sometime of comical chart.
I was a little bit relieved , at least I have had someone to entertain me a little.
Belinda popularly known as Sweetbells was one of the den girls, she was very, very beautiful with her s£xy body and smooth skin, her eyes and lips was so charming that you will be tempted to kiss her, she was the quiet type and seems humble, you will never believe it when someone accuse her of sleeping in the boys dormitory.
I liked her because she was the only den girl I was not having any problem with, she doesn't force me to have an affair with her like Benita and Jessica does, neither does she forces me to date anyone like Tracy and Agnes was forcing me to date Shantel.
I started moving to the dormitory and after some few steps away from the school run about, there entered one of the most expensive cars then, a hammer six car, it was only high profile people that drives such a car in the country and it was believed those owing a hammer wasn't up to five people in the country then.
So i stood there and was part of those that was looking at this car in admiration, the car pulled more closer and made a curve around the run about, all this while I stood aside in anticipation to see who was going to come out from this car.
I turned around and I could see everyone paused whatever they were doing and stood still as if we were going to salute a senior commander.
The car finally stopped and no one came out for about a minute time until the gate finally opened, the driver came out and went around the other side and opened the gate and a very beautiful fair lady came out, he proceeded to the other gate and opened it and guess who came out.
Everyone was kin looking at who is stepping out from such an expensive car.
Whom are you expecting?
Yes Offcourse it was Shantel. She came out looking very elegant in the school ceremonial attire and was smiling to everyone and it appears everyone was happy for her.
But to me, I was disappointed and thought of moving away from the scene but I was too late when she was already approaching me and all eyes were on us. I felt like running away but that will be very shameful of me so I stood there like I have being caught by a steam. She came more closer to me and didn't stop there, she hugged me and got hold of my hand and pulled me to follow her, I had no option than to follow her.
She introduced me to the beautiful fair lady that first came out from the vehicle as her sister.
Shantel: Sister Rose, this is Jake my boyfriend.
Me: *confused, did I hear you clear?* inside myself.
Rose: Hi, Jake nice to meet you.
Me: *smiled* Thank you.
Shantel: Jake, this is Rosemary, my sister, she just returned from the U.S to celebrate the Xmas.
Jake: Oh okay that's nice.
Rose: Jake Shantel never stopped mentioning your name, she was very stubborn to boys so I was like how does this Jake looks like but I now understand her, she has met her fellow angel.
Me: *Smiled* Thank you.
All this while the driver was busy unloading some items from the car boot.
I stole a look at sister Rose from up to down and to be honest with you she was an angel on earth, what a beauty? , the skin, the eyes, her pure white teeth that looks like she doesn't chew with it even her nails.
My readers, just understand me, let me just pause on the description of this angel and continue with the story.
Rose opened the car, entered and called me to come inside the car, I felt somehow uncomfortable inside but I gathered courage and entered.
She pleaded with me to take care of Shantel, she said a lot about her and even told me how the entire family loves Shantel, she is their last born so they don't want her to lack anything.
At the end she brought out a parcel and presented it to me, I didn't want to collect anything from her but I couldn't get the courage to refuse it.
I came down from the car and everyone was still looking at us, I caught Shantel glancing at the parcel her sister presented to me, she smiled and I could see she was happy I have collected it.
My mind wasn't free because I felt like Shantel is trying to trap me with this parcel but how can I reject it?
Then a plan came to my mind.
Me: Thank you very much, sister Rose and Shantel for this present, though I don't know what is inside yet but surely I believe it's something special and I appreciate it.
Shantel by this time was smiling broadly.
Rose: Sure is something special and you will be very happy with it but that isn't all, Shantel will give you some items later.
Me: okay I will be grateful but you know what?
Shantel: what?
Me: Take this parcel Sweet Shantel and present it to me by yourself later in your best romantic way.
Shantel: Oh it's not from me, it's from my sister.
Me: Yes but I want my queen to present it to me.
Shantel: *smiling for hearing that*
Rose: Don't worry Shantel, I will give you the best tips to present it to your king, you just collect it. *smiling*
Shantel collected it.
I was a little bit relieved this time, one thing is left and that is how to run away from them.
Me: So sister Rose, I have heard whatever you said and will try my best to take care of her, so I will take my leave now.
Rose: Okay, I will return to the U.S next week but will visit you guys whenever am in the country ok.
Me: okay.
Rose came closer and hug me firmly and I was enjoying her soft skin with her protruding b00bs piercing my chest.
Shantel too came closer to hug me firmly, she refused to let me go and was holding me so tied that I couldn't pull myself back, I remain calm for her because I knew it inside myself that that's her last hug but just then a taxi pulled closer and to my surprise Sandra came out from the taxi while I was still locked up with Shantel.
Season 2, episode 8*
*================*
Sandra came out from the taxi and pretended as if she haven't seen us, she was just busy helping the taxi driver to unload her things from the car booth, I felt more worried inside myself, I now pulled Shantel backwards a little and moved a little bit towards her, stood there not knowing whether I should go to her or not then I over heard Shantel and her sister conversation ;
Shantel: Sister, this is the girl I was talking about.
Rose: Which girl?
Shantel: The girl that just came out from the taxi.
Rose: Oooh okay, this girl looks familiar to me o.
Shantel: Do you know her somewhere?
Rose: She just looks familiar but that can't be her.
I took courage and approached Sandra just us she was about to carry her things to the dormitory with the help of one form one girl.
Me: Hi Sandra, how are you?
Sandra: Am fine *without looking to my face*
Me: *I knew am in trouble* we thank God, can we meet this evening?
Sandra: Please am tired and will like to take a little rest.
Me: Okay, then lets make it tomorrow
Sandra didn't mind me and moved away with her things towards their dormitory side.
I didn't even turn to Shantel and her sister and moved straight to the dormitory.
I got to the dorm side only to realize a lot of people have resumed from the vacation.
I went to check on Richards bed to see whether he has returned but there was no sign he has returned so I moved straight to the den.
I opened the door without knocking because non of the den squads has returned and am the boos of the den then but shockingly I saw a new face in the den.
One guy who was lying on one of the empty beds rose up and sat on the bed he was lying.
He looks a little bit older, he was slim and a little taller.
I stood there still.
New guy: Sup man.
Me: Cool
New guy: I can see you are surprise to see me here.
Me: Sure because you don't looks familiar.
New guy: Yeah, am Michael Gyamfi but call me Odenkey.
Me: *Then from his nickname I knew the category of beings he belonged, surely not much different from the den squad* Okay nice to meet you but please which course are you coming to offer?
Donkey: Visual Arts.
Me: *Smiled face* Oh nice then, am also a Visual Arts student.
Odenkey: Oh that's nice.
Me: But brother, it's not easy in this dormitory o am happy to have my colleague here with me but not happy at where you've found yourself.
Odenkey: *With a squeezed face* Why? , what's going on in this dormitory?
Me: I can't tell you what's happening here because you will soon see those things with your n@ked eyes but all that I want to tell you is that the seniors here are really disturbing.
Odenkey: *laughed* But that isn't a problem to me because am also a senior
Me: *Surprised* How? I thought you are new comer o?
Odenkey: Yes am a new comer but am a senior, am a form four student.
Me: Oh okay, that means you are being transferred from another school?
Odenkey: No, I have completed senior high already and couldn't have the grade I wanted in some two subjects and instead of writing private exams (NovDec) I chose to write all again so I seek an admission here and by Gods grace I had it.
Me: oh ok but I thought they have finished registering for the final year exams already.
Odenkey: Yeah, actually I had the admission last term so I registered with them, the term was halfway gone so the headmaster asked me to start this term.
Me: Oh ok, that's nice.
We continued to chat for sometime and after that I went out to get some water then someone called me from behind I turned to see Richard coming, I was happy for seeing him at last.
Me: Sup Rich?
Richard: Good and you?
Me: By Hid grace…
Richard: We thank God.
Me: Ah but when did you arrive?
Richard: Around 12:00pm
Me: But I checked on your bed and there were no sign you've returned.
Richard: Yeah that's because the dormitory was locked by that time so I took my things to Mr. Gyimabi's wife (Mr. Gyimabi was the house 3 house master) to keep it for me until school is closed
Me: Oh ok.
Richard: Yeah and I just got my things back because she wasn't around by the time school was closed.
Me: Oh ok.
We were roaming about around the dormitory till the siren cried for dining and I quickly rushed there with Richard not to eat because it was the beginning of the term and any hustler can flex dining, so we rushed there and I started looking at every corner with the aim of seeing Sandra to explain things to her but Sandra were no where to be found.
Later Sirina who also returned from vacation that same day came to me asking me what is happening to Sandra because she looks very disturbed and I now explained all that happened to her and Richard and Sirina assured me that if that is the case I shouldn't worry for she will make things clear to her when she go back to the dormitory.
The following day was Thursday and we prepared for school and the headmaster (Master Stephen Gyamfi) came and give his opening speech.
After school we went for the first siesta and I was inside the den with the new comer (Odenkey) and he asked a lot about the school and the death of the security man (Mr. Akurugu)
Odenkey: I think this death of the security man hit the media and the entire nation one week after I had the admission here.
Me: Oh ok.
Odenkey: So if not that I was asked to start school this term I would've stand a chance to witness the wind that blew here.
Me: Sure
Odenkey: So what actually happened at all?, I learnt he was murdered, if so, what do you think was the cause?
Me: Yes I also learnt he was murdered but I can't tell the cause or anything about it senior.
Odenkey: Oh ok, that's true lets even stop talking about cases like this.
We continued to chat on different issues until it was time for dining, I went to dining and didn't see Sandra again, after dining we went straight to our first preps of the term.
I couldn't open a book because I was thinking of Sandra.
After preps, I cameback to den only to realize all the Den squad has landed.