Girls In The Boys Dormitory. Season 2 episode 10- Finale
8 min read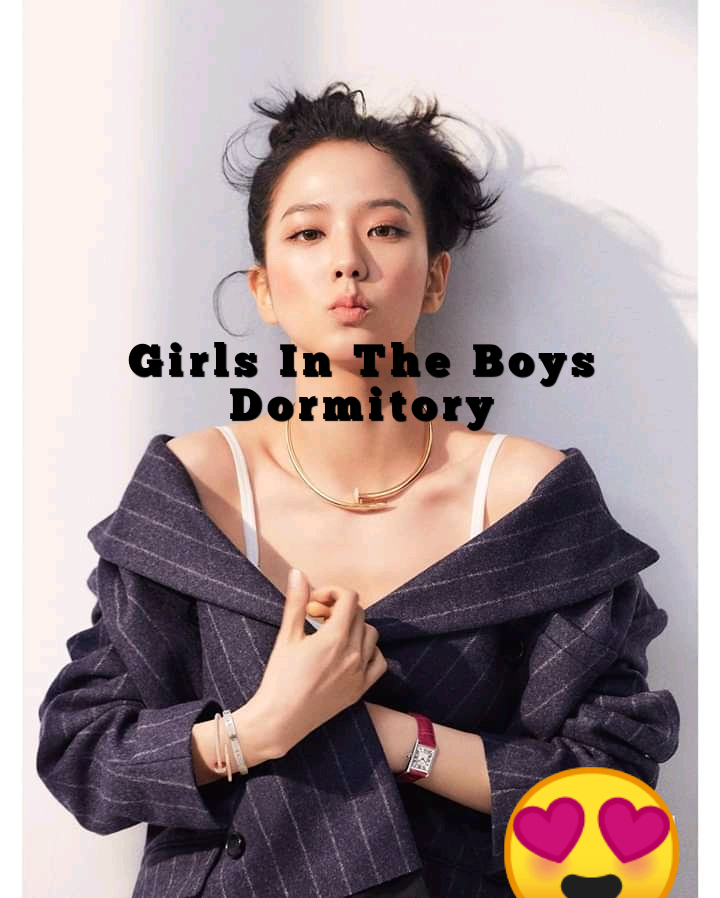 Dormitory
Season 2, episode 11*
*=================*
Bullet: As I promised you earlier that I will let you know why and whom decorated this hall today, today is the birthday of a very beautiful and elegant lady and is not just any lady but the daughter of the foreign affairs minister, Shantel.
Then they started cheering her up.
Bullet: Shantel can you come forward and let us see the birth day boy?
She stood up and moved forward with smiles all over her face, my heart was beating very fast, she collected the microphone.
Shantel: Thank you very much…
Oooowu!!! *light off*
the entire school light went off and everyone started making noise and people started moving out from the dining hall, the prefects tried to calm us but things was uncontrollable, everyone left the dining hall.
I went out from the hall with smiles all over my face, I could not see Richard since everywhere was in total darkness">darkness so i moved to the school run about where we normally meet and started scanning around trying hard to see Richard but to no avail then I kept calm and stood there thinking of how God saved me from the Shantel's trap.
I stood at there for about two to three minutes before I heard a familiar voice saying " he is here" then I turned around because this voice is no any other one than the voice of Sirina and indeed I wasn't wrong, it was truly Sirina and Sandra.
They came closer to where I was standing.
Sirina: Sup Jake?
Me: Cool and you?
Sirina: Am fine.
Me: thank God.
Sandra was standing there just looking at me refusing to greet or talk to me and I didn't know how to approach her too.
I thought of ignoring her for the way she acted but something just told me to forget about everything and let's move on because if that is her weakness then I need to be strong at that area so that we can live together in the future. If am weak at where she is weak then am not qualified to provide her security and therefore can't be her partner for life, with this thought I gathered courage and approached her.
Me: Sandra, how are you?
Sandra: *ashamed of herself* am fine *in a low voice*
Me: How is Mummy and Daddy too?
Sirina: *cuts in* but she is in school, how will she know how there are faring?
Me: Am asking of how they were before she came, don't you know I haven't got the privilege to talk to her ever since we returned from vacation?
Sirina: Oh OK. Am sorry for interrupting.
So from there we talked things over, I explained everything to Sandra and the problem between us was a thing of the past.
Now I felt a bit relieved.
So as we were standing there chatting, the light came back and everyone cried out awww!! and this means Prep's is a must which most of us wasn't comfortable with.
After the light came back it didn't take long when we spotted Adelaide and Richard approaching us.
Me: Rich, you got lost when the light went off, I was looking for you.
Rich: Me too.
Adelaide looked at me and winked at me and I smiled back.
With this I started asking myself whether Adelaide knows something about this light off or it was just a coincidence?
Adelaide is only a form one girl , there is no way she can manipulate her ways to put the entire school light off like that, no she can't. It was just a miracle.
I was debating in my mind till it was time for preps and the girls proceeded to their prepping hall while we too moved to our prepping hall.
We got to our prepping hall.
Me: charlie! God really saved me today o.
Rich: yeah in everything we must give thanks to God but it was Adelaide that God used to do the job so give her the credit too.
Me: You mean the light off is the handiwork of Adelaide?
Rich: Yes.
Me: Ah! How was she able?
Rich: Ask her tomorrow.
Me: Oh then she really planed everything on point, I must thank her for a good job done.
Rich: She deserves that.
Preps started and the entire school was totally dead, total silence everywhere because Ogbodade was moving from class to class and you dare open your mouth.
Everyone was stick to his book including the non serious students even if your mind isn't there you must look into your book.
As the saying goes, a journey of thousand kilometers begins with a step and there's also a time for everything so finally preps was over we headed back to our various dormitories.
I got into the den and realise non of them have returned from preps so I jumped on my bed and started thinking of how Shantel plans could not be accomplished.
Season 2, episode 12*
*=================*
I got into the den and realised non of them have returned from preps so I jumped in my bed and started thinking of how Shantel plans could not be accomplished.
Later then Adonko and Odenkey immerged, they moved to Odenky's bed and started talking in low voices that I couldn't here.
After sometime Adonko went outside living Odenkey only and I started wondering in my thought.
Getting to fifteen minutes time Zygote together with Adonko returned to the den still whispering in low voices and I kept calm trying hard to hear what they were planing but to no avail.
They sad on the chop boxes and i heard Zygote saying;
Zygote: This security man is not sharp as before, I don't know what's stopping him this time at all.
Adonko: Relax man, he will surely succeed, after all he is an expect.
Within five minutes after their conversation, Zogaroo came in with Magi, Jezy and Benita the bad girl.
I was shocked to see the den girls in the den again, I therefore pretended to be asleep till I heard a knock on the door again and Adonko opened the door and there came in again Abortion, Kingso ( the King of the den) and Sweetbells and Tracy.
By this time I understood what's about to happen soon in the dorm, no one can convince me that they only came for a visit.
I turned to look on Odenkey bed thinking he wasn't interested in such things but how wrong I was, he was busily chatting profanity with the den boys.
I kept cool till I felt my bed shaking and I turned to the other side only to see Benita staring at me.
Benita: Hey! Do you know we are here or not?
Me: *Silent*
Benita: Jake! am talking to you.
Bells: Eei Jake you're there erh?
Tracy: Oh forget that Colo boy.
Agi: Oh you too, why?
Then I heard a voice of Kingso calling me.
Kingso: Jake!, Jake!!
Me: Yes
Kingso: Come down
So I jumped down expecting anything because anything can happen.
Me: Please here I am.
Kingso: Kneel down.
Me: *I obeyed him without complaining or asking any question*
Abortion: You failed to be a man from the time you refused to f–k Shantel and this has qualified you to be used as a trash in this den so expect nothing but the worse this term.
Zygote: We are finally going to take the civilian life out from you.
Odenkey: *Cuts in* you mean you brought him a girl and he couldn't do anything?
Me: Oh my God this bastard is one of them *in my mind.*
Zogaroo: Not even one day but several times but he failed to remove her panties.
Adonko: What shocked me is we even forced him to share his bed several times with the girl but he refused her.
Odenkey: What!! *Opened his eyes widely staring at me* hey what's your secret? Or it could be that he doesn't love that girl, was she beautiful?
Zygote: What? No man can refuse that girl.
Tracy: She is the girl that was celebrating her birthday this evening in the dining hall.
Odenkey: You don't mean it, you mean that beautiful and a whole daughter of a foreign affairs minister?
Magi: Yes o.
Odenkey: guys I think we shouldn't blame this guy, I believe he is sick, in fact he surely needs treatment instead of harsh treatment.
Bells: What do you mean?
Odenkey: yeah I think he is an impotent.
Hahahaaa!!! *All of them bursted into laughter*
Benita: You're totally wrong if you say so, in fact he has that huge and hard d–k under there.
Zygote: How did you know?
With this question the entire dorm was in total silence with everyone expecting Benita to do justice to the question thrown at her.
Benita: Erhm, you, you've *stammering* have you forgotten the last time he banked on us here without knocking?
Zygote: Yeah, yeah I remember, this guy nearly torn his khaki trousers apart with his huge er£cted d–k.
Hahahaaaa!!! *They bursted into laughter again*
Tracy: Maybe he prefers Benita.
Bells: I think so. Why don't we allow Benita to try him?
Benita: Please! You girls are taking your jokes too far. Just stop all this nonsense.
Zygote: Can he even remove the pant of my sweet Benita?
Me: Benita herself will even remove her panties for me if I want her *in my mind*
Adonko: Cool down Benita
* Zygote continued to troll me *
Zygote: Hey Jake can you f–k Benita?, Should I give her to you one night?
Kingso: Zygote I think is OK, from the look of things Benita isn't comfortable.
They continued to troll me while I was still on my knees without knowing what wrong I have committed.
Odenkey: But, but to be honest with you guys, if all that you're telling me is really true then I like this guy. I wish I can control my feelings like him.
Tracy: Odenkey we need to get you a girlfriend o. I can sense you're much matured than the Colo boy.
Adonko: why should you even compare a junior to a senior in maturity?
Abortion: Ask again.
Odenkey: As for a girlfriend I will personally take my time and choose the best of the remaining girls out there so don't worry. I will not hesitate to ask for your help when its necessary.
I knelt down for almost two hours until Odenkey rescued me.
Odenkey: Brothers and sisters in the den why don't we release this poor boy to go and sleep since he needs to wake up early to perform some duties?
Kingso: Go and sleep but remember to sleep soon else I will call you back.
I stood up and jumped in my bed.
It didn't take long when they ended their conversation and finally switched off the light and I began to hear some noise.