Girls In The Boys Dormitory. Season 2 episode 3-4
7 min read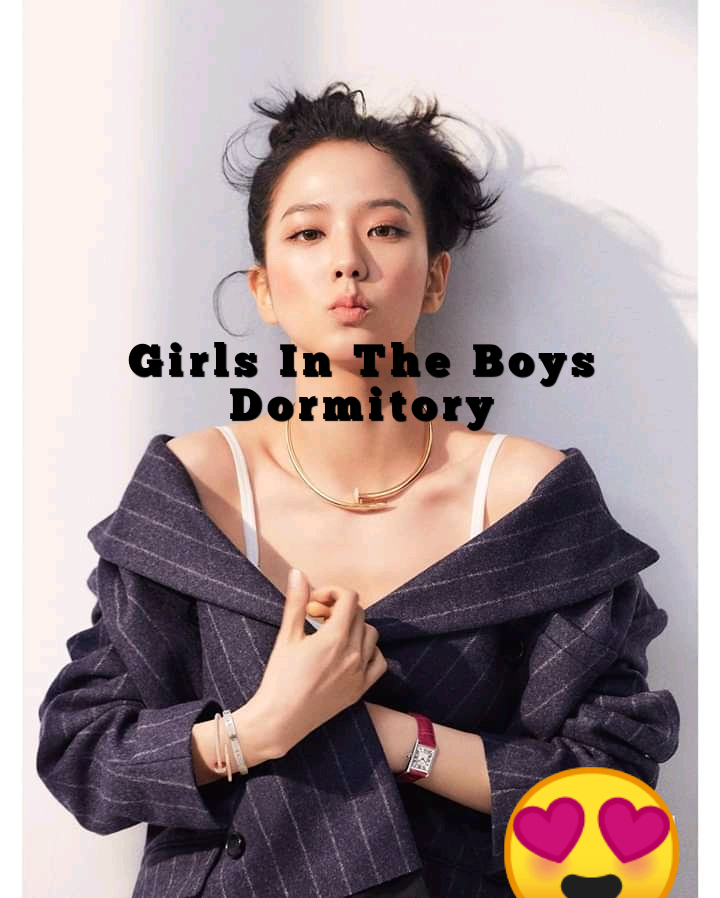 Girls In The Boys Dormitory
Season 2, episode 3*
*================*
We embraced each other and after that Richard was so curious that he couldn't spend a little time to read the letter and asked me to explain to him the cause of the sudden change and our happiness but I urged him to read the letter in his possession and he had no option than to read it and after he was done reading, he was very happy for us too.
From that day I had no problem with Sandra again and we spend most of the time with our books, Sandra promised me that if am able to make it in the first three in my class she has a surprise gift for me and so did I promised her too.
As the time of the exams continued to approach we rarely see each other because everyone was so busy with his or her books.
In the next two weeks time, we were done with the exams and we were left with a day to vacate.
I met Sandra a day before we vacated, we discussed a lot of issues, from the first day experience, the challenges and the fun that we had in the school so far.
We all came to a conclusion at the end that life in the boarding house isn't easy but at the same time a place we will forever miss.
The next day was vacation day so I woke up very early and went to meet Richard and we prepared together, there were struggles for everything at the dormitory from getting water to the extent of queuing for nature call because everybody was awake very early in other to beat time.
Finally, the final hour came and we were all gathered at the assembly hall.
The school Reverend (Rev. Adu Mensah) came to take over the stage after the praises and worship team that was led by Benita and co brought their performances to an end.
Rev. Adu Mensah: Please close your eyes and let us give thanks to God for the wonderful protection He has offered us through out the term.
We closed our eyes and prayed to thank God. After the prayers he shared a word of God with us.
Rev. Adu Mensah: You are vacating today, you will all be departing to your various homes as you came, no one will remain in this school no matter what and I believe non of you will be following his or her friend to his or her house, this should tell you something on this earth.
We all didn't come to this world in the same day, same hour nor same minute and so shall we all depart from this world, no one will escape this departure no matter what.
what am I trying to say, we are vacating for Christmas and as you are going for the vacation you shouldn't let the worldly things leads you astray because if you finds yourself in any problem, no one here will come to your rescue, there will be a lot of programs talking of the parties, the jams etc but remember there will also be a lot of church programs so instead of going to such parties that will not bring you any good thing in life, try to overlook them and be serious with God because at the end if you find yourself in hell or heaven there is no way any of us here will follow you just because the person is your friend, so as you are going, don't let your friends mislead you.
I will end here, but my final word to you is be good children and listen to your parents as you go home.
Thank you.
We all applauded the Reverend and the headmaster also came to give his final speech of the term and finally we vacated.
After I came out from the assembly hall I was looking for Sandra then I came across Richard who was also looking for Sirina, we finally saw them and we all had a little chat, we promised to stay in contact with each other through phone calls.
we finally said good bye to each other.
After saying goodbye to our lovers and was returning to the dorm to pick our things to go home, Shantel came to plead with me to give her my contact and I refused to give it to her but she continued to plead with me til Richard said I should give it to her because after all I have an option not to pick her calls.
I thought of his advice and gave her my number.
I thought I was done but Benita also came to plead with me till I gave her my number too.
I went to the dorm side and was ready waiting for my father , he came to pick me from school about fifteen minutes of waiting.
We reached home in the evening time and everyone was happy to see me back, Jack my twin brother who came home a day before my school vacated was also happy to see me.
Our father, Mr. Samuel Kwadwo Awuni had a small party for us the next day.
One day I was in the room when I had a call from a new number, I looked at the screen and asked myself "who could be this?"
Season 2, episode 4*
*=================*
I had a call from an unknown number, I looked at the screen and asked myself "WHO COULD BE THIS?"
I picked the call after some seconds.
Caller: Hello Jake *female voice*
Me: Hello, please who is this?
Caller: Who else were you expecting?
Me: Oh Sandra?
Caller: No, is me Shantel.
Me: *silence*
Shatner: Hello Jake, are you there?
Me: yeah.
Shantel: I hope you are doing well.
Me: Yeah.
Shantel: We thank God.
Me: yeah. *about to end the call*
Shantel: Please Jake
Me: yes.
Shantel: will you forgive me for all that I wronged you In school?
Me: Oh I have nothing against you.
Shantel: Please forgive me, am not like that, is my school mother that made me so.
Me: Ok.
Shantel: I hope I can call you anytime.
Me: ummm yeah.
Shantel: Ok thank you very much.
I ended the call.
About five minutes after the call, I received a message , I quickly opened it and it reads;
_Please Jake, I wanted to tell you something but I couldn't._
_My mother (the foreign affairs minister) have given me the chance to invite my best friends to celebrate the Christmas at our place, there will be a big party for us. Some popular musicians in the country will be performing live and some other high dignitaries including His Excellency the Vice President._
_when I heard this, you are the first person I thought of because I will only be happy when I have you around._
_To me this is a good news because it will give us the chance to meet on these vacation days._
_I miss you so much and I wish we should meet._
_Please am inviting you to come, don't worry about the transportation because I will take care of that._
_I hope you will come, please kindly reply me now._
I sat on the bed and thought of it for sometime.
How should I reply her? Should I accept this invitation or I should turn it down?, will I get an opportunity like this to meet high dignitaries like this especially the Vice President?, but if I accept this invitation won't she take the advantage to win my heart over Sandra? because she will surely treat me like a king.
I asked myself all these questions and thought of calling Richard to hear what he will also say.
Me: hello Richard.
Rich: Sup Jake?
Me: Good and you?
Rich: Am also fine
Me: We thank God.
Rich: Yeah.
Me: You know what?
Rich: Unless you tell me
Me: *I narrated everything to him* so how should I reply her?, Should I accept the invitation?
Rich: Yeah, you accept it for now so that she will stop disturbing you with calls and messages.
Me: Hmmm ok but do you think that will stop her from calling?
Rich: Yeah, am very sure because she will be trying all the time to convince you if you turn her invitation down.
Me: hmmm I think you are right.
Rich: Have you heard from Sandra?
Me: Oh yeah, I have been chatting with her through calls almost everyday except today that I have not called her.
Rich: Oh ok, she even called me last time.
Me: Ok.
We ended the call after sometime and I opened the message box and replied Shantel that I accept the invitation. She called later to thank me and asked me of the address of where I live, at first I didn't want to give her the address but that will let her realize I am going to turn her invitation down so I gave her the address.
three days to Christmas, Sandra called me to invite me to come and celebrate the Christmas with her at her place.
So I called Richard to inform him about the latest development and he said that is very cool and even said he will be happy to join us so I should accept her invitation over Shantel which I replied I have already done that.
During the Christmas day, I was fully prepared and was waiting for Richard to join me and my twin brother Jack so that the three of us will be heading to Sandras place to celebrate the X_mas as I have already informed our parents and they agreed.
By 8:30am Rich finally arrived he was well dressed as me and Jack and I introduced him to Mum and Dad as my one and only friend in school.
They welcomed him with some fruits juice and ask him to comeback for his Christmas gift.
We said goodbye to the family and started our journey to Sandras place.