Girls In The Boys Dormitory. Season 2 episode 5-6
11 min read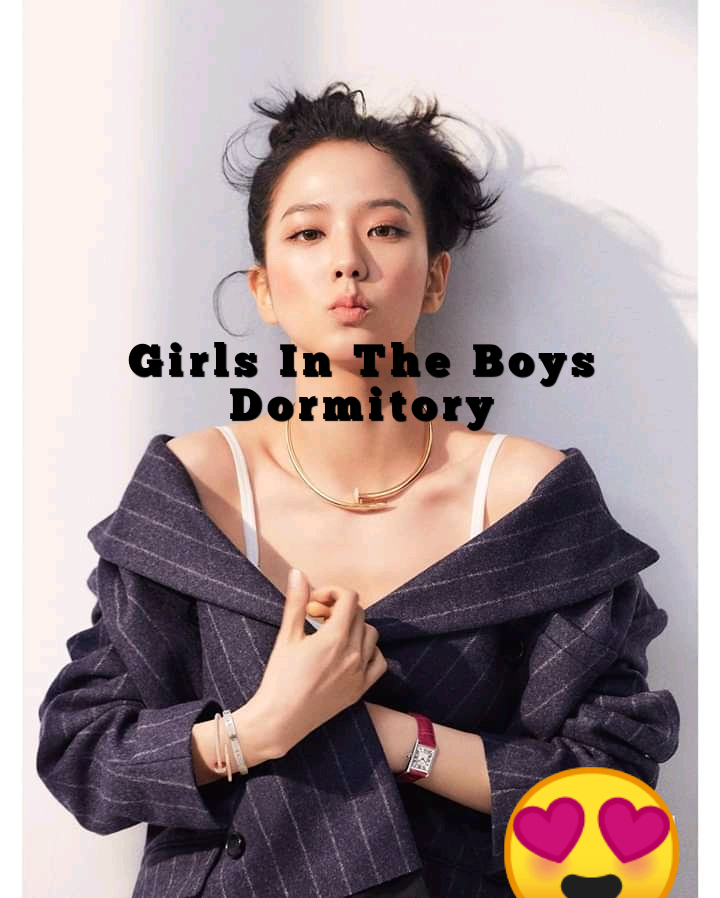 Girls In The Boys Dormitory
Season 2, episode 5*
*=================*
we said goodbye to the family and started our journey to Sandras place.
According to the direction Sandra gave us, we are to meet her at Achimota Neoplan station and within forty_five minutes time we were there already.
We called her and she said we should wait a little for she is almost there to take us home.
Indeed Sandra was there in no time, she took us to her place.
Sandra, her sister and her parents were all living in a single room, you need no one to tell you that the family lives from hand to mouth.
Sandra introduced her parents to us.
Her parents looked a little bit older than I thought.
They welcomed us, we were served with a lot of food and drinks, the food were well prepared and I could say they spent beyond what they were supposed to spend on us considering their condition of living.
About thirty minutes after we reached there, Sandra sister returned from town and she introduced her to us as Pamela.
Pamela looked very beautiful, she has that chocolate skin colour, the same as Sandra's skin colour, in fact I will say Sandra is a replica of her, they really looked alike.
She was very friendly and smiles at every little thing.
I must say the family though is not a well to do family, they were happy and loving family. It appeared as if they were content with everything they have.
Sandra's parents asked a lot about our family and they also told as everything about their family, is there we got to know Sandra's father Mr. Serlom is a "trotro" driver while her mother is a charcoal seller.
We said goodbye to them after they entertained us some hours.
Sandra escorted us and is there I informed her about Shantel invitation.
Me: Do you know Shantel invited me to her place too?
Sandra: Shantel? how did she even get your number at first?
Richard: She asked for it the day we vacated.
Sandra: But why did he give it to her?
Richard: No he refused but she continued to plead and I asked Jake to just give it to her so is my fault so don't blame Jake.
Sandra: ummm, so why did you turn her invitation down?
Me: So you mean I should've chosen her invitation over yours?
Sandra: Maybe, because it was an opportunity for you to meet high profile people you might not get the chance to meet in life again.
Me: Yes I might not get the chance to meet such high personalities because am going to be one of them in the nearest future. *smiling*
Sandra: Haha, yoo that will be very nice.
We boarded a car at the street side and said goodbye to Sandra, I jumped into the car and continued to look back and Sandra continued waving at us until we could not see each other as the car moved in high speed.
One week later, which was the new year, I was returning home from an old friends place.
on reaching home, I saw some posh posh cars and a convoy packed in front of our house.
I stood there for sometime wondering , is this Dad's friend? no, I know all dads friends and non of them is been led by a convoy nor drives any of this expensive cars.
But "WHO COULD BE THIS? " i asked myself.
I went inside the hall and on reaching there, I saw Shantel sitting there with some other people, I stood there for sometime before anyone could realise my presence.
Mum: Oh Jake you are back.
Me: yeah.
Just then Shantel turned to see me and ran to hag me firmly, I was feeling ashamed and uncomfortable but I remained calm for her because I didn't want to tarnish her before people.
Mum: Come and greet your visitors.
I greeted them and they all responded.
I turned to go inside but dad asked me to have a seat and I did.
Dad: Jake I hope you can recognize some few people over here.
Me: *I turned to look around* yes.
Dad: Who and who do you know here?
Me: *Smiled* This girl is my school mate. *Pointing to Shantel* and I normally see this woman too on the tele.
Dad: That is true. They came here because of you so I hope you now understand why your mother asked you to greet your visitors.
Me: *Nodded*
Mrs. Gyane Dora ( the minister of foreign affairs) as we all already know her by name, started to talk.
Mrs. Gyane: How are you Jake?
Me: Am fine Maa.
Mrs Gyane: We thank God.
Me: Yeah.
Mrs Gyane: Shantel, my daughter never stopped mentioning your name ever since she returned from school, she even excluded herself from the party i had for her and the friends because you didn't show up, so as a parent when your child begin to behave like this, it will be good to findout who that person is and if possible advice them on their movement rather than been harsh on them, that is why I have come to see you and I must say am glad upon seeing you. In fact it is written all over your face that you are a good boy with a good parents and I pray you remain like that. Feel free to visit us anytime at home ok, you are my son.
Me: Thank you Maa.
Mrs. Gyane asked the guards to bring some things from the car booth and they brought in a lot of bags of rice, vegetable oils,packs of different kind of provisions and finally handed an envelope to me.
She said goodbye to me and Shantel stood up haged me again and we escorted them outside and they sped off.
My parents was very happy for me but I wasn't happy inside though I continued to show fake smiles.
Jack and our younger sister Joyce later joined me in the room and was so happy.
Jack: So Jake, you turned down an invitation of a foreign affairs ministers daughter and led us visit that your poor girl? How could you? Oh God, how I wish am in a mix s£x school too.
School resumed the following week and a day before I departed to school, I sat on the bed inside our room and had many thought of how things are going to look like.
What does this term have for me?
The next day I was fully prepared and father drove me to school.
*Back to the Den*
Season 2, episode 6*
*================*
We reached the school premises around 4:15pm and my father paid all the necessary dues including the school fees.
He later met my house master ( Mr. Akoto) who applauded me on my good behaviour in the school and I could see my father was very happy inside for hearing such comments from my house master on my behaviour though he refused to show it.
They later exchanged contacts and father called me aside after he was done with everything with Mr. Akoto.
Father (Mr. Samuel Awuni): Jake, keep it up, am very impressed about the remarks from your house master on your behaviour so far in the school. See, continue with that behaviour, I know surely you might be facing some difficult challenges but take heart and move on, it's part of the journey to the promise land.
As I always say, always remember every human being only need two things, that's to be successful on earth and go to heaven after death. Some are getting this twisted so they find a way of becoming successful just because of certain reasons forgetting their creator but we belivers are suppose to achieve all these two, as we fight to become successful we shouldn't forget God. Take your bible serious, never read your note before the bible, rather read the bible daily before you read your note because every knowledge and wisdom first comes from the bible.
Hebrews 13:8 says "Jesus Christ is the same yesterday today and forever" this means He is unchangeable and will not change this time neither will He change because of your situation, always remember that no matter how hard it is, its always easy for Jesus Christ and if there is no way for anyone, there is always a way for Him because He is the way. So always follow Him because He is the way not a way.
Me: Thanks Papa.
Father: See may be you don't understand why I always advise you guys on God instead of threatening you on how I will deal with you when you find yourselves in any trouble, now listen; I can train you to fear me to the extend that you won't dare misbehave in my presence but its wrong to train your ward that way because if you can only behave well in my presence then what when am not around? Most of we the parents are into this mistake, instead of them to train their wards to fear God they train them with strong warnings and threats so their wards ends up fearing them and will always be in good behaviour whenever they are present but indulge in immoral acts such as; smoking, drinking, premature s£x ,
masterbation etc, they indulge in these activities because the father/mother that has always being a blockage is now far away that there is no way he or she can see whatever they does, that is why most children spoil totally at the boarding house because the only one that forces them to be in good behaviour doesn't live in the boarding house with them but when you train your ward to fear God, your child who knows God knows and sees everything he or she does will see it no need to indulge in such dirty practices.
Am telling you all these though you are not yet a father so that you will also know how to train my lovely grandchildren for me in the future. *Smiles*
So am your friend, always feel free to tell me your problems after submitting them to Christ and as a responsible father, I will make sure you are free from them. Its my responsibility to make sure you are free and lacks nothing, any father that doesn't performs his responsibility at home is only telling his wards not to be responsible too in the future.
So I will end here, as the saying goes, a word to a wise is …
Me: *cuts in* Enough
Father: and is at the…
Me: *cuts in again* North
Father: Haha, yoo then I will end here since you are also from the north so take very good care of yourself and always see your housemaster whenever you need me.
Me: ok.
Father: Bye.
Me: Bye
Finally father hoped into his car and drove off and I waved at him as he sped off.
I went into the den and did some cleaning since I was the first person to return in the den.
later around 6:00pm, the siren cried for dining and I went to dining hall not to eat but only to see which of my friends have returned from vacation, I know Richard hasn't returned yet because I called him and he said he will resume school on three days time but Sandra didn't tell me when she will return from vacation.
Has she returned? I asked myself and headed to the dining hall.
On getting to the dining hall I realized only a few people has returned from the vacation, we were around three hundred people out of almost four thousand borders so I scanned through the entire dining hall without difficulties since we were very few, Sandra hasn't returned, I finally concluded after looking around the entire dining hall and didn't see her.
Non of my friends has returned not even Sirina except Nana Esi my classmate.
I returned to the dorm and was feeling lonely so I went into the den, jumped on my bed, opened my bible and started reading. I read the bible for sometime until I started dozen so I closed the bible and slept off.
I woke up early the next morning even before the siren cried.
I joined the few people that was present and we did the cleaning around the dormitory, after that I had my bath and headed to class. Later, some few people joined me in class including Nana Esi.
Nana Esi: Sup Jake.
Me: Cool, you?
Esi: good.
Me: How was the Xmas?
Esi: It was superb.
Me: I guess you really enjoyed yourself.
Esi: Why not? Is once every year so when by Gods grace you are alive during Xmas, you've to let satan realize your presence so that he Will foolishly feel more furious.
Me: How? does our enjoyment makes the devil furious?
Esi: Oh yeah, don't you know? But is not every enjoyment, there are some certain enjoyments that angers him all the time and there are some too that makes him happy.
Me: Ok so which of them makes him angry and which of them makes him happy?
Esi: Ok listen, when you go to church, the revivals etc to sing and dance with your friends is an enjoyment and it angers the devil the more because you are enjoying and at the sametime praising his enemy (God)
*Pointing to the sky*, but when you join your friends at the night clubs, the spots, the pool parties and fondle yourselves at the end and finally indulge into premature s£x, is also an enjoyment but the devil smiles at you because you are obedient to him, you are doing what he likes and he will soon destroy you if you don't change.
So Papa Jay, which of the enjoyment did you choose? or how do you enjoy yourself? if I may ask.
Me: wow, *clapping* Esi I never know you are such a spiritual person until today, I think you should deliver this message to the entire school on our first Sunday service. In fact you've really surprised me today, this means it's totally wrong to judge a person according to the construction of the face.
Esi: Why? How were you seeing me before? a bad girl?
Me: Not really but to be honest with you, though I wasn't seeing you as a complete bad girl but I use to think you are into such things.
Esi: Which things?
Me: Night clubs etc, if anyone is to judge you according to your appearance he or she will surely think you are a party girl because it's normally hard for cute girls like you to obey Gods word because boys never stop chasing them and some guys ends up deceiving them by pretending they loves them more than Christ does but it's really good you've overlooked such things and have chosen not to make the devil happy. Keep it up.
Esi: *Smiles* thank you.
School was over and it seem the number of students keeps increasing every minutes as the cars keep entering the school premises.
I looked around and asked myself, so Sandra won't return today too? *with a worried look*