Girls In The Boys Dormitory. Season 2 Episode 9-10
13 min read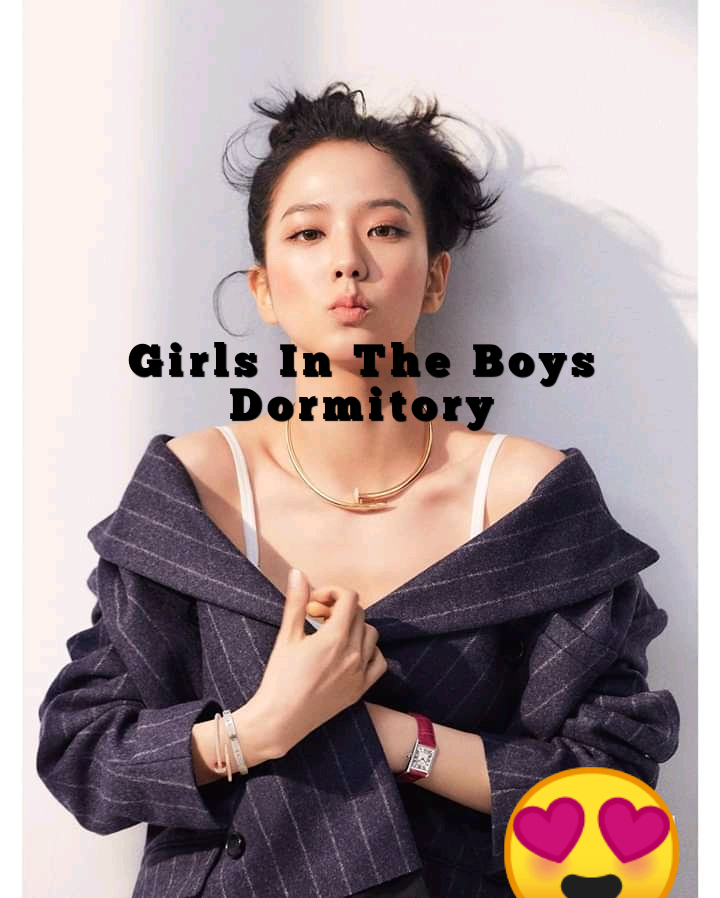 Girls In The Boys Dormitory
Season 2, episode 9*
*================*
After preps, I came back to the den only to realized all the den squad has landed.
I greeted them.
Me: Good evening seniors.
Fine evening *they responded*
Adonko: When did you return?
Me: First day of reopening.
Kingso: You've done well with the way you've cleaned the entire den
Me: Thank you.
Zogaro: Who's mattress is on that bed? *pointing to Odenkey's bed*
Me: Yeah that's a new comer, his name is Michael Gyamfi.
*They looked into each other faces after hearing that*
Zygote: Did I here you clear?
Kingso: *cuts in* Who brought him here?
Me: I returned from preps last three days night only to see him on the bed, i didn't ask him who brought him here because I thought its only the decision of the house master and the dormitory perfect that can give him the chance to sleep or to be here.
Abortion: Oh God, we can't be here with two form one guy's, no form one student has ever slept in this den according to history, you are the only one that has broken that record and we won't allow anyone again.
Me: Please he isn't a form one student, he is a senior as you. He is a form four student too.
Zogaroo: How is that possible? But we've registered already or he will write next year?
Me: No I also questioned him on that and he said he registered last term with you but was asked by high authorities to resume this term since the term was halfway gone.
Adonko: Oh ok, so which school was he transferred from?
Me: Actually he said he has completed high school already but failed to have the grade he was expecting in some two subjects so he chose rewriting all over again instead of private exams.
Adonko: Ok I now understand.
Kingso: I hope he's not a pastor, pastor type like you.
Me: *Smiled* Please I can't tell for now.
Just then we heard a knock on the door.
Abortion: Who's that?
Please its me Odenkey *responded from outside*
Adonko: *Turned to his colleagues* ah! Who's Odenkey?
Me: *cuts in* please that's him, I forgot to tell you his nickname.
Zygote turned to Zogaroo and said "with this nickname I believe he's our type" *in a low voice*
Zogaroo: Sure.
Adonko opened the door and asked him to come in.
Odenkey: Good evening seniors.
Fine evening *they responded*
Odenkey: My name is Michael Gyamfi, popularly known as Odenkey.
Zogaroo: Ok, we've heard a little about you.
Odenkey: Oh ok I hope that's Jake handiwork.
*turned to look at me*
and I smiled and winked at him
Adonko: sure.
Odenkey: Anyway thanks for paving the way for me Jake.
Abortion: Mr. Odenkey, hmmm actually we don't even know how to start it but first we will like to know a little about you.
Odenkey: Ok, as I first said my name is Michael Gyamfi but I prefer you call me Odenkey, am from Tepa in Ashanti region but lived and schooled mostly at Achimota ( Achimota is superb of Accra), I first completed senior school last year at Presbyterian Secondary and Technical School, Aburi popularly known as Amanfo Abusuakese which you know is one of the best schools in the country and same as this school too.
Adonko: *Nodding* sure.
Odenkey: yeah, I couldn't make it well with my maths and Science so I chose to rewrite all again because I believe if not the death of my father three days to my final exams, I could've even performed better than I did in the other subjects too.
Zygote: Oh sorry for that.
Odenkey: Thank you brother, so I chose this school and by His grace I gained the admission and registered with you last term but was asked to resume this term.
Zygote: Well, but please who brought you to this room?
Odenkey: Is the house master that ordered the dorm prefect to bring me here after he checked all the other rooms and couldn't get an empty bed, he came back to inform the house master that all the beds are occupied except only here so he ordered him to bring me here and that's how I came here.
After that there was total silence for some minutes till Odenkey asked
Odenkey: I hope am accepted.
Oh sure: They responded
Odenkey: Very nice.
Odenkey now passed to his bed and same as me too, the den boys started talking in low voices for sometime which I couldn't hear from my bed and so I believe Odenkey too didn't hear since my bed was closer to them than his.
Then within some few minutes Kingso called Odenkey.
Kingso: Brother Odenkey
Odenkey: Sup
Kingso: You have introduced yourself to us and we are suppose to introduce ourselves one by one to you too but permit us for now but we promise to do that tomorrow before siesta.
Odenkey: Ok no problem.
The next day was Friday, I woke up early and called Richard and we performed our normal duties with our colleagues and headed to the assembly hall.
There were few people there most were girls and we found ourselves some seats and as time goes on people started coming in.
Just then Sandra came in, I started looking at her as if I have come across a celebrity. She went around and couldn't find a seat, she crossed to the row I was seated with Richard behind me, my heart was beating faster, she finally reached our seated place and then Richard called her to have a seat, I turned to realize there was an empty seat just beside me.
She came to sit beside me and I was now feeling like when a King have his queen beside him.
I turned to look at her, I was even afraid to talk to her, I didn't know what to say till I gathered courage and asked;
Me: Hope you are fine Sandra *in a shaky voice*
Sandra: Sure.
Then Mr. Franklin Atsu (Ogbodade) appeared on the platform and asked us to keep quiet and listen.
I thought of having a word with her after the assembly not knowing before I think Sandra has thought.
She left the hall before I could even think of talking to her after the assembly.
I remained calm and as we were moving to our various classes, Sirina came to me and said there is a little issue she need to discuss with me so I asked her to make it break time and she agreed.
During the first break, I met Richard and we headed to the bush canteen, then Sirina came to us and said I should see him in chambers;
Me: What's that issue at all that you can't say it in the presence of Richard?
Sirina: Oh if you don't mind we can discuss it here.
Me: Then go on because I will surely tell him everything.
Sirina: Ok. Listen to me. Shantel is planning for something which I think if she succeeds will totally destroy the relationship between you and Sandra.
Me: What's she planning for?
Sirina: Shantel bosom friend Adelaide Aboakye is my classmate and also a good friend.
Me: Ok
Sirina: Yeah, she hinted me yesterday that Shantel is planning to present something special in the most romantic way to you in the dining hall this evening.
Richard: What? *Eyes wide open*
I turned to look at Richard without saying a word.
Sirina: Yes, I convinced Adelaide to stop her but she later came back only to say she said her school mothers gave her that plan to execute it well and in doing that, she will succeed in driving Sandra away from you.
Me: Oh my God.
Sirina: So that's why I thought of telling you before things go out of hand.
Richard: Jake, lets think of something fast to stop her.
Me: So Sirina what do you think we can do to stop her?
Sirina: I think I have to look for Adelaide.
Me: What can she do to stop her?
Sirina: Hmmm I don't actually know but trust me, that girl can do any thing.
Then please make sure we see her before break is over.
Sirina: Ok then let me go back and look for her.
Sirina returned after making a few steps;
Richard: won't you go and bring her again?
Sirina: Here she is coming, I met her.
Me: Ok.
Adelaide: Good morning brothers.
Fine morning: we responded.
Me: hope you are doing well.
Adelaide: By His grace
Richard: Oya lets go straight to the point since break is almost over.
Adelaide: Ok
Me: Sirina just told us the plans of Shantel to do the most romantic presentation to me this evening in the dining hall.
Adelaide: yes, it's true.
Me: please what can you do to stop her?
Just then the siren cried for break over and we started heading to our classrooms.
Me: Please tell us something.
Adelaide: Just leave everything to me.
Richard: Please can you tell us your plan?
Adelaide: I said leave everything to me.
Episode 10, season 2*
*==================*
Me: Sirina just told us the plans of Shantel to do some romantic presentation to me this evening in the dining hall.
Adelaide: yes, it's true.
Me: please what can you do to stop her?
Just then the siren cried for break over and we started heading to our classrooms.
Me: Please tell us something.
Adelaide: Just leave everything to me.
Richard: Please can you tell us your plan?
Adelaide: I said leave everything to me.
We headed to our various classrooms.
During second break, we searched for Adelaide but could not see her so we found ourselves a quiet place and just then we sported Sirina coming to us.
We asked her the whereabouts of Adelaide and she said she couldn't find her after searching for her everywhere.
Richard: So what's Sandras decision so far?
Sirina: I tried explaining everything to her but she said she isn't ready for relationship talks now so I should make it tomorrow.
Richard: That means we have to stop Shantel at all cost from displaying her drama.
Sirina: Sure.
School was finally closed and we headed to our various dorms.
I jumped on my bed since there was no one inside the den. I started thinking of everything.
*So the den squad are back, there is a new guy in the den, will the den girls return this term too?, what if Shantel succeed with her plan? ,will Sandra leave me?* I asked myself all these questions till I heard a knock on the door and I responded and Zogaroo and Odenkey came in.
The rest of the lions joined within some few minutes and a meeting was called in the lions den so I jumped down to join.
Kingso: Hope everyone is doing well.
Yeah. *we responded*
Kingso: We have started a new term and as we always do in the den, we have gathered here to plan on how to deal with this term and before that, we will first introduce ourselves to Odenkey our new friend.
So without wasting much time, I will start by introducing myself, am Kingso, am Zygote, am Zogaroo, am Abortion, am Adonko.
Kingso: And I hope you already know him *pointing to me*
Odenkey: Oh yeah
They all introduced themselves accordingly.
Kingso: Brother Odenkey, we don't know you much but we will first let you know us, I mean our attitude in this school, our constitution, our behaviour , I mean everything about us.
There are various groups in this school, we have Coded boys, the Gaza family and the Lions Den.
Every group have their own rules and regulations and so as the *The Lions Den* too.
We are the Lions and here is the DEN, now you are in the DEN so automatically you're a lion.
Odenkey: *nodded in agreement*
Kingso continued.
A lion is BOLD, a lion is tactical and very calculated, a lion doesn't play with it fellow animals, a lion is very discipline just like a militant,
animals run when they spot a lion approaching, finally a lion plays, moves around, eat with it fellow lions and makes love only to lioness.
*Paused for some seconds and cleared his throat*
Kingso: Odenkey, with the above qualities of a lion, we the lions in the den here adapt them without fear, we inherited our seniors and even if you don't have such qualities, you have to adapt them as soon as you join us here.
So as I always say, the school has it own rules but aside that we also have our rules and as you've joined as here we expect you to do justice to such rules, apart from that we have no problem with you.
Odenkey: *nodded in agreement for sometime*
OK so may I know the rules?
Kingso: Zygote is your turn.
Zygote: *Stood up and brought out some small book from under his pillow*
Brother the rules are simple but the most important one that covers it all is;
*Be very secretive;* This means you're not suppose to let anything you see here or hear about the lions get out from your mouth no matter what. And I must applaud this guy on this rule *pointing to me* he is very secretive and that is the only reason we are still keeping him here.
Odenkey: *Turned to look at me* Oh OK.
Zygote: Before I go to the second one, I want you to understand that in here we do a lot of things, we eat together when we are hungry, we scam whenever we need money, we jubilate when we succeed, we sleep with our girlfriends here when we are honey and we sometimes exceed all these when its necessary.
Odenkey: *Smiled*
Zygote continued till he called out all the rules to Odenkey and it wasn't much different from what I heard during my first day in the den.
Finally, Odenkey spoke.
Odenkey: Thank you very much my fellow lions.
*They nodded their head with smiles for him seeing himself as a lion too.*
I have heard about all the rules in this den and I have no problem with any of them, I promise to abide all these rules and will help in everything am suppose to help. Thank you.
After that they all became very happy with Odenkey for accepting to be one of them.
It didn't take long when the Siren cried for dining and my heart jumped.
I went out to meet Richard.
Richard: Oh Jake you're here already.
Me: yeah, but Charlie I feel like missing dining today o.
Richard: Why? Is it because of Shantel plans?
Me: Of course.
Rich: And you think escaping dining will be the best antidote? You can run but you can't hide.
Me: But what can I do?
Rich: The best thing is not to run away but to be bold and face the situation, you have to go but the best thing to do is to make sure she doesn't display her stupid thing there and you know you aren't fighting this battle alone so if you've decided to run away from the situation, whom are you expecting to be fighting for you?, let's all face the situation , I still have hope that Sirina and Adelaide will do something about it.
Finally we entered the dining hall and to our surprise, the dining hall was fully decorated with balloons hanging at the corners. In fact the decoration was very attractive.
We had our seat, we looked at every corner but could not see Sandra, Sirina nor Adelaide.
But before the dining hall prefect could call for prayer, Sandra and Sirina entered and as they were passing by our table, Sandra turned to me and smiled and waved at me, I smiled and waved back .
Sirina winged at me trying to tell me that she has settled the confusing between us but I was still not feeling comfortable because of Shantel plans which could spoil everything again.
The dining prefect (Bullet) started to talk.
Bullet: I hope you're all amazed by the attractive decorations around the entire hall today.
Yes!!! *They all chorused*
Bullet: OK just wait, you will soon know before we leave the hall this evening.
Just about five minutes to the close of dining, Richard signaled me and I turned back only to see Adelaide asking permission to go outside.
Rich: *in a low voice* believe me something will happen.
I just kept quiet.
Then to our surprise, a very big cake was brought to the center of the hall, the height of the cake itself was almost taller than the dining prefect.
The dining hall prefect came for the mic again and I could hear many guessing what is about to happen.
Bullet: As I promised you earlier that I will let you know why and whom decorated this hall today, am about to fulfill my promise.
Bullet: today is the birthday of a very beautiful and elegant lady and is not just any lady but the daughter of the foreign affairs minister, Shantel!!!.
Then they started cheering her up.
Bullet: Shantel can you please come forward and let us see the birth day boy?
Am just wondering whom that lucky boy would be, how I wish am the one.
She stood up and came forward with smiles all over her face, my heart was beating very fast, she collected the microphone.
Shantel: Thank you very much…