Forbidden Love. Episode 2
6 min read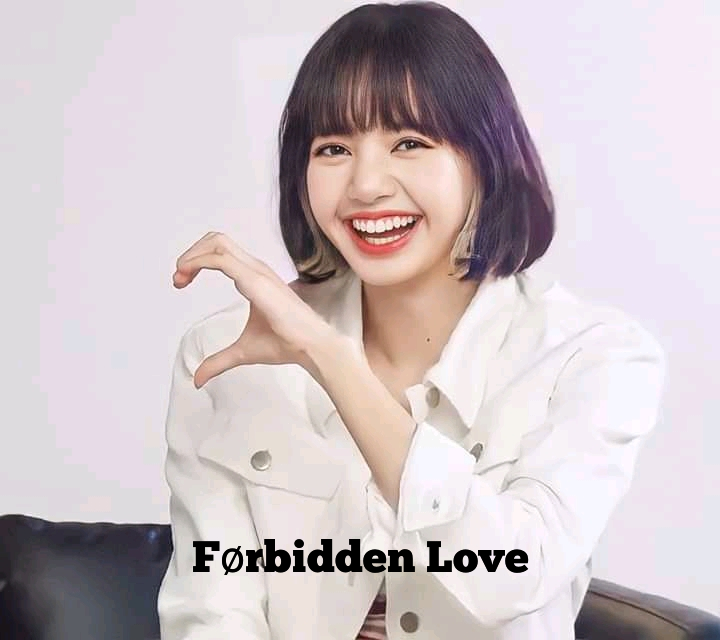 Forbidden Love
Episode 2
The next day, when I woke up, I got down from my bed, went on my knees and said my morning prayers. You already guessed what I did next, I reached out for my phone from under my pillow, but I couldn't find it. I rolled my eyes…..
I rolled my eyes…..
knowing that my sister probably took it since she already told me she would always use my phone to play games. "Esther!!! Esther!!!" I yelled out my sister's name as I went into the sitting room to look for her. I didn't know my mum was sitting down on one of the couches so I continued yelling.
"so you cannot greet abi", my mum said.
"oh! mummy, sorry. I didn't know you were here. Good morning!" I greeted.
"Ehen, morning! why are you looking for Esther like this" she replied.
"I don't know if she took my phone"
"E biago ozo!(meaning: you have come again in Igbo language) If you guys like, don't get ready for church. I and your father will leave without you people and you'll have to trek, so if you like, get ready, if you don't like, don't get ready" My mum said and exited the room.
I left the sitting room as well and headed for the kitchen. That was when I found Esther using my phone with Frank. I quickly went to them and grabbed it from her hand. They both growled, but I scolded Esther for not asking me for permission before taking it.
"Na because say you don get phone now, that's why pesin no go hear word"Frank said.
I looked at him with an angry look and left the kitchen as Esther followed behind. We went to our room to prepare for Church and not long after, we were ready. We could hear the horn of our dad's car signaling for us to come outside so we could go to Church. I put my phone into my Church bag as I always called it and left the room with Esther.
After Church, my parents had a meeting in Church both for men and women as usual and so we hung out with our friends while we waited for them. I was talking to one of my friends when I heard my phone ring. I checked the caller ID and realized it was my uncle calling so I excused myself. All my friends were already jumping up and screaming excitedly when they saw my new phone because they thought I wouldn't be getting a phone anytime soon.
"Hello?", I said as I picked the call.
"My baby, how are you?" uncle Sam said.
"I'm fine" I replied.
"This one you're sounding so cold, what is wrong with you?" he asked but I told him I was fine, I just needed rest and so he got relaxed.
He said he just wanted to hear my voice since I didn't reply his message yesterday night so he told me to end the call so we could text each other instead. I ended the call and a minute later, I got a message from uncle Sam and we started chatting, but I went back to meet my friends while we were chatting. Meanwhile, my friends were still hailing me and I felt my cheeks turn red with excitement and embarrassment. A few minutes later, my mum and dad were through with their meeting so we all left for our house. When we got home, I went straight to the room, took off my Sunday wear and switched into more comfortable clothes. Immediately, I took out my phone from my bag and continued chatting with uncle Sam. We were chatting about random things until he texted
"Meso, I want to ask you something and please be sincere with me oo" I looked at the text confused because I couldn't guess what he was going to ask me.
"Do you have a boyfriend?" The next text read.
I opened my mouth when I saw this because it never even crossed my mind and It was weird that my uncle had to be the first to ask. I replied with a "no!!! uncle Sam, I'm still a small girl now" but he just replied with;
"Hmmm, small girl ke. Do you know how many of your mates that already have boyfriends or are even married? You're talking about small. You're not a small girl oo"
"But my parents still say I'm small, and if my mummy should even find out I have a boyfriend, she'll bury me alive."
"hahahaha, Meso you're so funny. I'll tell your mum"
"Ahh uncle sam, please oo. I'm just joking oo"
"I know, I wasn't going to tell anyway. That reminds me, I want to take you out", he finally said.
"Oh!! but we are yet to have our first term exams so mummy and daddy will not want us going out," I replied.
"who is we?" he asked.
"Esther and I now"
"No I don't mean the both of you, I want to take just you out"
"But why would you want to take just me out?" I asked.
"Because it's your turn this time, next time it will be only Esther but that will be after your exams since you'll be having your exams now" I agreed and so he said we'll talk later. I smiled at my phone and was just so excited that I was now taken as a big girl. In a month's time, I would be turning twelve and I couldn't wait.
Two weeks later….
I was sitting all alone in a class, waiting for one of my friends to be done with her extra lessons when Micheal, one of my class mates came in.
"hey meso!!" he called out.
"hey mike", I replied.
"senior Daniel is calling you" Micheal said.
I couldn't figure out why he was calling me. Senior Daniel was one of the ss2 boys who people said was wicked. I was very scared of talking to seniors because I didn't want to be punished for any little thing. So I summoned up courage and went to the ss2 floor, looking through the classes hoping to see senior Daniel who called me. Before I got to the last class, he came out from the class and smiled at me when he saw me. I smiled back, not knowing the reason for it. Immediately, he told me to follow him and I followed behind.
We got to a bench not too far from the tuck shop, where they sold snacks and food, he sat down on the bench, gesturing me to sit beside him and so I did. He started off by asking If I was scared and I told him I was scared a little. He just told me to relax because he meant no harm and so I became at ease. Senior Daniel only told me he wanted to take care of me as my school father. He told me he was ready to help me with anything and since I would be starting with my first term exam as a jss1 student, I shouldn't hesitate to meet him if I needed any help. I just couldn't understand where all this came from because I had never even spoken to him. I nodded because I knew it was normal for a senior boy or girl to make you their school daughter or son. Before we left, he asked If I had a phone so he could always call to make sure I was okay and so I said yes and gave him my number. We left the scene and I went to check if my friend was done with her lesson. I was a bit excited because I now had a school father. Some of my friends were already posing with their school fathers and trying to make every other person Jealous.
When I got home, it was a few minutes past 4:00pm and so I went into my room to take off my uniform, Esther was already sleeping as usual. Before I could even take my clothes off, I got a message. I didn't want to open it just yet because I needed to do some things so I dropped the phone aside and left to do what I had to do.