Heiress Prologue
2 min read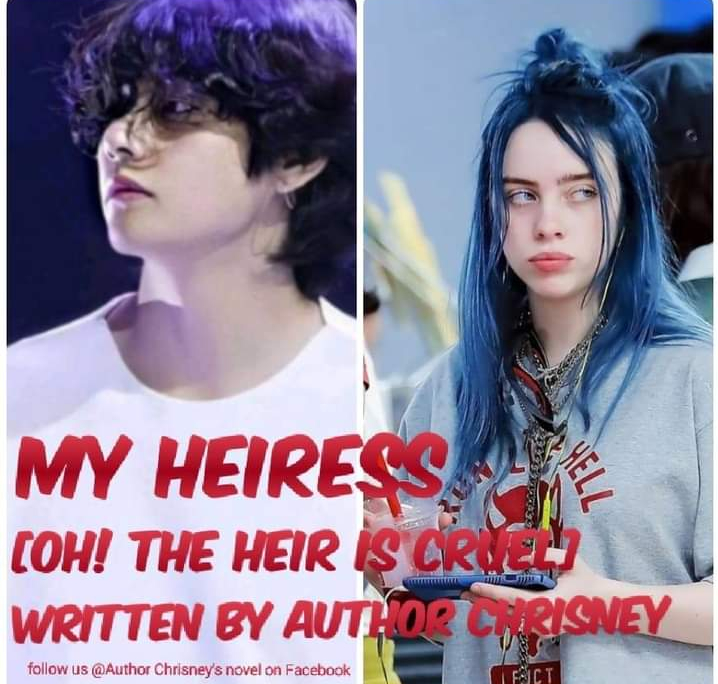 ????My Heiress????
????Prologue ????
Written by Author Chrisney
Author of ,
????Ghost of my heart ❤️,
???? Vampire brothers ????
and more ❤️❤️…
Ivy was the daughter of Louis, a member of a popular group , which has made the members billionaires and millionaires , the group was owned by a minister ,called Ronald , who's Zayne's father …
Zayne was the heir to the Group , being the heir to the group he has to protect all the property owned by the group , Industries , high schools , cement company , and many Companies that'll make him a billionaire , he has to choose an heiress ,in between two families being an heiress half of minister Ronald's property will be shared to the heiress ..
Is either he takes a bride from Louis's family or Ruby's family , eventually he fell in love with a girl from louis family ..
She's ivy ,zayne got engrossed with I'vy's personality ,he loved her so much same goes to his brother Brent..
Brent was the step brother to zayne ..
Zayne's father , minister ronald married her first wife Vera which is zayne mother , but unfortunately after years of waiting for fruit of there marriage she didn't conceive a child , and there was no child to take care of the property minister ronald owned,so she took another wife in ,she gave birth to a bouncing baby boy which was Brent and he got the title of the heir presumptive , they couldn't give him the heir position because he was a concubine's son , surprisingly vera gave birth to zayne who was later the heir ..
Minister Ronald had cherished zayne more that Brent , because he's the heir zayne always get all what he wants unlike his brother Brent .
Brent loved ivy ,but I've eventually fell for zayne …
Soon ivy was assassinated with her father , who's going to reveng ?
In my heiress you're gonna witness ..
A battle between two brothers
How zayne lived his life without ivy ..
How Ruby rebel .
How ivy revenged
..
This story is gonna be mind blowing just sip your Chapman and grab your popcorn , it gonna be fun if you coperate like and also comment …❤️❤️❤️❤️❤️❤️❤️❤️❤️????????????????????????..
.