Heiress. Episode 36
3 min read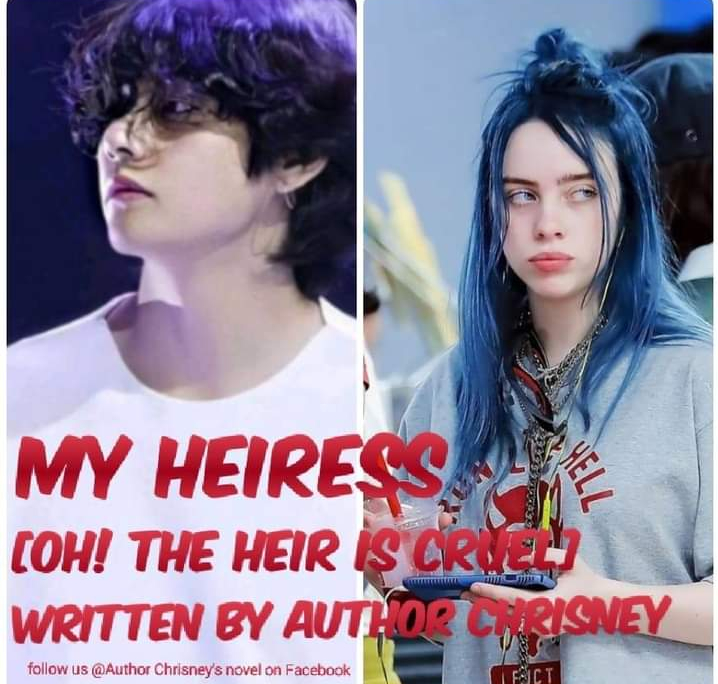 ????My Heiress????
[???? Melting His Cold Heart❣️]
???? Written by Chrisney????
Adewale Christian ????
FB : @Author chrisney's novels
???? Episode 36????
Ruby's pov ????
"Release my sister sire !!!, Or else the promissory note and the evidence would be through the whole media,in case you don't know ,the day you rewarded us for the successfulness of the mission I was having a video recorder placed on my bore – tie????an it recorded your face and voice when you congratulated us, if anything happens to me or my sister??, the whole evidences would surfaces through the media it's just okay if you realease and let's live peacefully "
She said …
As I was so stunned,how can a girl be so smart?,the evidences should be with the Mongo the boss of the assassins how did she gets it??, Just the video is enough to make my family and prestige go astray and doomed ..
My face dropped for the first time in the history of RUBY ????,
"I'm giving you 20 mins have my sister released without any harm !!"
She said sternly and walked away …
Is this the common zero I gave a mission , I was damn outsmarted , this isn't supposed to be the outcome "
I thought as I was f**ing confused …
Rosa's pov ????
I literally don't Know where the smartness and boldness came from ,that I lied to a whole lionish monkey (a powerful smart man ) … I literally doesn't have any evidence to hold him down , then 7 years ago there isn't a way to get a tiny video cam talkless to place in on my boe-tie , neither I'm I having the promissory note and the evidence between the two Mongo and Ruby , it's all in the assassins locked building where all transactions and receipt an partnership with all clients that brings mission to them are kept ,and it's fuckin rare to get ,the key's home is only on mongo's knowledge ….
I'm smart indeed at least she would be released for my inexistible alleged evidence…
I thought as I sighted Chloe was accompanied towards me ….
I quickly stood up to hold her ,she really surffered …
Chloe's pov????
My sis finally saved me from the dangerous grasp of such scary owlish man ,
We walked out of the gate until I saw Brent's car parked already and Ella and Nicki followed him ,as well as Zayne's car seb and Felix was …
"Are you alright !!,?"
Zayne said as she walks towards me ,
As well as the others ..
"I'm very okay now "
I said ,
I was surprised to see zayne this worried about me ,how did they know where I was ??,
"Do you Know how much we we're so worried about you ?"
Ella said , as I noticed how Brent face was moody and uncomfortable, I couldn't ask at the moment it might be a personal issue ..
"You gotta get in the car now"
Zayne and Seb chorused coincidentally , and we all laughed ,
"Come in here instead so i can take you to the hospital for proper treatment "
Brent said ,
"It was hard to choose , but I couldn't I was feeling not that well ,but I had to lie to brent, the first time zayne felt concerned for me I will not afford to disappoint him..
"I'm feeling better my Lord no use to stress yourself ,and you were worried as well you have to rest to gain strength my Lord !"
I said politely and bowed with a broad smile , as I walked with zayne,Seb and Felix to the car while Ella, sis Rosa and Nicki followed Brent's car…
Brent's pov ????
I was so heartbroken when Chloe rejected my offer , I'm damn in love with her now ????,why won't she notice my feelings at all , why does my heart skips always when with her ?????, I love her already ????????"
I cried inside with a broken heart????, and my break failed at the instance on motion , my car ran non-stop until it hits a pole….