Heiress. Episode 40
4 min read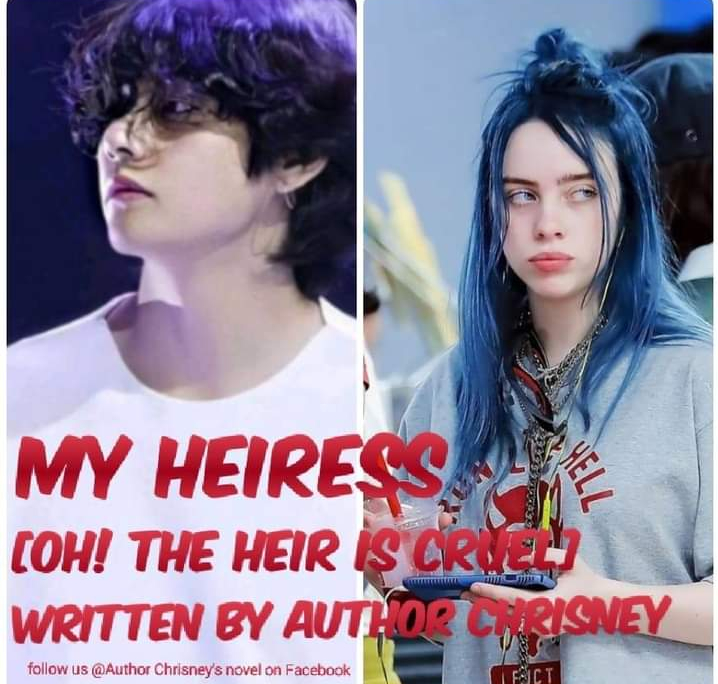 ????My Heiress????
[???? Melting His Cold Heart❣️]
???? Written by Chrisney????
Adewale Christian ????
FB : @Author chrisney's novels
???? Episode 40????
Riele's pov ????????
Zayne slept off already ..
While he didn't still sleep with me ,I just gave him a blowjob..
This is enough for the evidence I'm looking for ..
????Next day????
Zayne's pov ????
I was so uncomfortable and unfamiliar in the environment I'm in I found myself in an unusual manner , while my eyes are still closed I opened my eyes and a bright light was flashed to my face , and I felt like a heavy rock laid on my chest , I found I was naked from head to toe , and was covered up with a blanket then I looked at my chest to my greatest shock it was riele ,, what the fuck!!!!!!!, I quickly stood up wore my boxers my shirt and my stuffs…
"What the hell happened !!"
I shouted !,
"What do you think have happened !!"
She said smiling devishly..
"We had the most enjoyable sex , you were so stubborn that you wouldn't want to cum fast , but luckily you cummed in me ????"
She said.
"What! That's a lie you devil!, I will never believe your lies , and I will never do such jerk"
I was so ashamed that I drank and wasn't aware when she led me to her room , she's such a crazy woman"
I walked out of her room , as I was busy closing my shirt button until I bumped into chloe.
Chloe's pov ????
I hurriedly walked in other to meet up with zayne and tell him who I am already before he hurt himself and also tell him it wasn't my fault of what he saw in the hospital ..
I think it's the best time to talk to him because he would never listen yesterday ..
I rushed upstairs as I bumped into zayne who was about coming down stairs ,as I was accidentally going down after we have bumped ,I was accidentally falling as he quickly grabbed me by the waist , he stared into my eye intensely as we were still in that position his eyes was Jade blue as always and his warm embrace wants me forever ????…
"Zayne!, It's not the way you took it "
I tried to say as he realesed his hands around my waist and get walked away expressionless …
"Oh!!! , Not good he's trying to ignore me now ,is that how to tell him?"
I said to myself as I walked to my room , and close the door to myself …
Zayne's pov ????
I was so drown as i stared into chloe's beautiful bayish face and her pink sexy lips , I was so drown that I held her for almost 4 minutes as she tries to talk I quickly left her and walked away to reaction for what she did with Brent …
I walked downstairs to the dinning after I have taken my bath and all other necessary stuffs…
I met my meal prepared in a grand style on the table already as my new attendants which are now changed to female stood around me , I felt I'm now feeling comfortable around female ever since Chloe walked into our house , I felt like she's ivy herself , the feelings of ivy being dead isn't on my head again , all I think was that Chloe is ivy , is she truly ivy? , My ivy have never cheated and here's Chloe kissing another man , I thought it's Normal to fall in love without asking the girl out ,like I and ivy fell in love without saying ,"let's be dates "..
"Is it until I tell Chloe we should date before she would stop kissing any bull she sees "
I keep thinking ,as I noticed the female maids were all talking to themselves .
"Bang!!!!!"
I banged the table hard as they all stood to there feet with fear ..
"Why do you whispers to yourselves why serving me?!!"
I shouted ,
"We are sorry your Heir-ship"
They said …
"Do you all want to spit your poisonous siliva on my food !?"
I asked angrily,
"Park them all now !!"
And bring ivy's favorite meal..
"But my heir-ship!!we don't know the meal"
One of them said …
"Fried egg rolled with crayfish , fishes , garbage , onion , carrot , spicy , grounded beef and permisons all fried and wrapped with a sliced bread, a chilled pina – colada !! , And get a well served alogot that's ivy's best mixture"
I heard the voice from the stairs as I was surprised it was Chloe ,
"Hmm !?"
"what kinda meal is that!!"
"It's strange!!"
"I have never eaten such a mixture !!"
"How would it taste?"
"They were all murmuring in response to the perfect list of ivy's favorite meal Chloe listed "
…………………………
Some minutes later …
Chloe had followed them to the kitchen and prepared the meal..
It was serve on my table as I eats it slowly and it taste very yummy ….
"Woooh!!! Are yaou for real ??,
I heard felicitations at the sitting room which was my mum's voice ,who could she be congratulating?
Until I met the whole member of our house my daddy , my mom who just arrived , Seb ,Felix , Brent ,Ella and Riele's dad ,as riele stood at the middle of the sitting room discussing ..
I quickly ran to the sitting room …
As my mom said congratulations for the unborn child….