Heiress. Episode 41
3 min read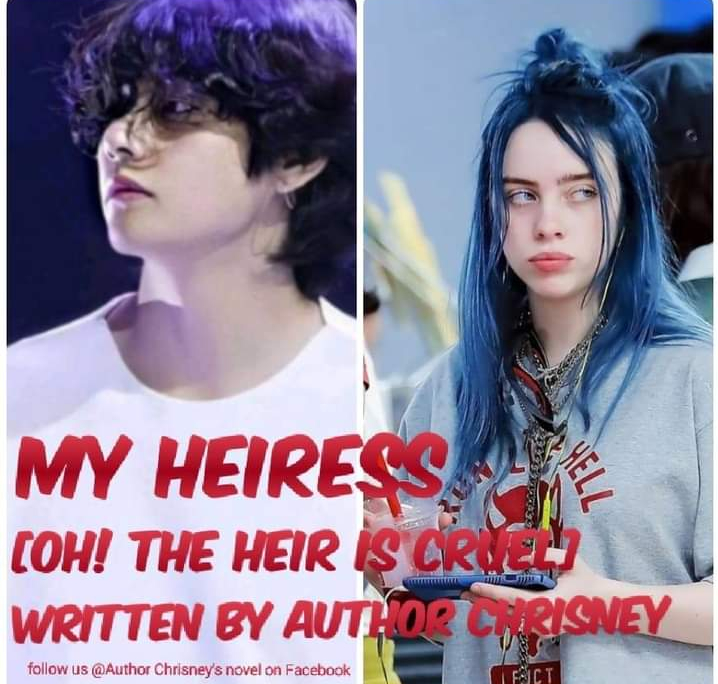 ????My Heiress????
[???? Melting His Cold Heart❣️]
???? Written by Chrisney????
Adewale Christian ????
FB : @Author chrisney's novels
???? Episode 41????
Zayne's pov ????
"And here comes the father !!!, My only qualified son you just gave me the best give I've ever received in my life "
My dad said as I was confused about what he really mean after I walked in.
"What do you mean dad ?, And why's everyone in the sitting room "
I said as I could see a disappointing looks on Seb and Felix face ..
"Your wife to be riele ,had already taken in 2 month ago which she just discovered after she's missed her period severally!!, Im really thankful for accomplishing the delicate mission in the family congrats my son"
My mom said with a smile , as I was totally confused ,when !?, How?, I never had sex with her ever ..
"Mom what are you all saying ?!! , Do you mean she claimed I was responsible for her pregnancy!?"
I asked audibly.
"As they all puts on a confused look , do you all think I will ever have anything doing with this scum??"
I said pointing at her as she wrap her hands around her waist …
"Wait! are you telling me you're not responding for the child?"
My mom asked as she stood up.
"Yes mom!!, She's just been manipulative and liar!!"
I said as she puts on a devish smile robbing her Tommy gently.
"My son will never tell a lie !"
"Riele!!"
My mom called audibly,
"What's your say to this ?, Who's responsible for the pregnancy"
My mom asked..
"Mother, I'm no more a kid , and I'm bethroted to Zayne how will possibly be pregnant for someone else?,my only man is Zayne we shares the bed !!"
Riele said ..
"Any evidences!!"
My mom asked,
"I know someday like this will surely happen ,, thank goodness I was smart ,and even the mother-in-law doubting her daughter-in-law?, What a family"
She said sarcastically as my nerves roses as my mom touches my punch slowly…
" I shot the video of the day we had sex , you all face the TV "
She said as she switched on the TV , I was surprised to see how she laid on me and I kissed her intensly unknowningly , the stupid girl brought the video of yesterday to cover up how she got pregnanted last two months,,I wanted to say it was yesterday's video but I couldn't defend my self anymore , what a shame I brought to my self…
"Can you all se??, You all propably saw I and Zayne went intense and made the successor of Ronald Zayne ! "
She said comfortable,
"Never!!, I don't have baby with you , that wasn't me !!, Never!!!"
U shouted ,
As Sebastian entered disappointedly , Felix ,and riele as well ,as I could sight Chloe in the distance watching and seems crying ..
"You liar !!????!!"
I shouted as everyone dismissed from the sitting room , remaining riele standing as I was kneeling and crying painfully , I sensed she left with a successfulness of her evil plans …
"Do you think she really suceeds with her plan?"
I felt a gentle touch at my back which sent cold through all over my body ,and it was Chloe ..
"You gave her the chance to take advantage of me to cover her mistakes , why have you hurt me ??!!"
I said as I dragged her to my arms and gave her my very warm hugs,as I felt she's crying as well .
"Pls Don't hurt me ????????
And I won't hurt you????????
So you gatto plant my hearrrrrrtttttt in yours????????
Pls Don't hurt me!!!!!????????????????
And I won't hurt you ????????????
For I can't say what hurting my feelings for youuuuu!!!
I can not say , I can not express how I'm truly feeling baeeeeeeee????❤️????ououououou ououou???? ououououou.
Please don't hurt me????????!!!!
And I won't hurt you ????????!!
So would you just be mineeeeeeeeeeee????????
Ououououou ououou ???????????? ououououou…
I sang melodiously as I hugged her tightly and tears rolled down my cheeks….