Magical Twin. Season 2 Episode 10
6 min read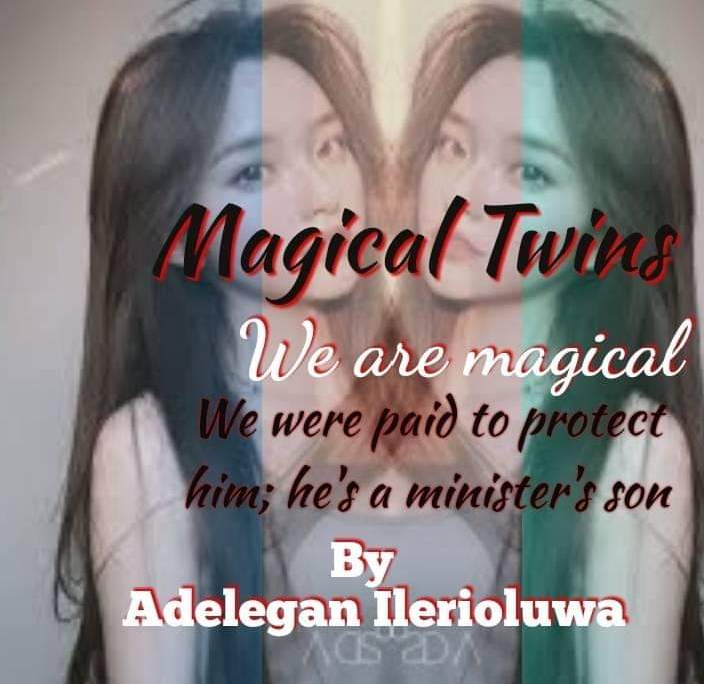 ????????RETURN OF THE MAGICAL TWINS ????
SEASON 2????????
(Their revenge) ????
By mimmy
Your uncle is coming..
I don't care! I shouted back
Min, please…. Stay alive with me. I still love you. I said crying uncontrollably
It is…. Too late. He said and I placed his hands on my cheek
No, we can be together. I said
You didn't trust me…
I do now, please stay alive for me. I said and he smiled. I cleaned my eyes and returned the smile, I think he is coming back
I love you. He said holding my hands tightly then he released them and black out
What just happened?
It's nothing possible right?
Min? Min?!
Min?!!!!!!!!!!!!!!!!!!!!!!!!!
Episode Ten
Eloise's POV
We were about to rush him to the hospital when we saw a strange car approaching us
I don't care
I told Evie to tie Jane and take her to a corner already. We had a plan
Evie and Freddy would drive Jamie back to the village while I go with the ambulance.
It arrived and he was taken in with a stretcher. Evie had already gone with Freddy and Jamie, I entered into the ambulance
The vehicle moved but we passed by the guy approaching us and I saw uncle inside
Probably coming for us
I was happy we had left already.
…….
I held his hand and laid my head on the bunker
"Please wake up. " I muttered and looked at him again
He had a short operation, the bullet was removed from his chest and the doctor said he should be awake in the next eighteen hours
I made a mistake by not trusting him, now I see I really need him.
Uncle…
I groaned and brought out my phone and texted Evie immediately
"Come over to the hospital, we still have uncle and Xavier. " I sent it
…..
Jamie's POV
What a day?!
I climbed down from the vehicle and waved at Evie and the guy, Freddy as they drove back. I was happy I couldn't apply for the visa, now I'll get to stay with my friend ~Nana
Evie had already explained everything to the king before she left
I walked out of the palace and jogged to Nana's house
I knocked on her window but got no reply in minutes
Why?
I knocked again and waited patiently but I got no reply
I had a feeling she was nothing there so I walked to the main door and knocked
It opened immediately revealing her dad
Hi. I said
Nana? I called
Prince, she doesn't live here anymore. He said and I was shocked
What?
Yes, didn't she tell you? She leaves with my brother now and I think forever. He replied
Oh.. When did she leave?
This morning. He replied
I was speechless for a while, so she lied to me
Prince?
Thanks, bye. I said and walked away sullenly
How could she do that? She is my only friend here in Bureau, she was the main reason I didn't want to go to California.
I got to the palace and went to my dad's chamber
Can I go and apply for the visa again? I asked
No, not now…
But… I want to leave this village. I said to him
Son…
That's what I want, I wanna leave this place. I said and went to my room
I jumped on the bed angrily
………
Evie's POV
We are at the hospital. I got outside and entered min'sward with the help of a nurse
How is he? I asked
I don't know his condition….
Let's go. She said and took my hands
But… We can't leave him alone. We will deal with uncle later. I said
No, who knows what his plan might be? We have to make a plan and Freddy, we need your help. She said facing him
What? How? He asked and she smirked
……..
Hellen's Chamber
Helen's POV
I worked on the message I got from Carlos, late eagle 's bodyguard.
He is an impostor actually…..
I was able to track her house address so I can take the documents with her
Yes! I smiled them my phone rang, it was a call from Carlos
~Hi
•Eagle is dead and the twins are alive.
•what?
•I'm surprised as well, I thought they were dead.
•Same as mine, we found MIN already but he is at the hospital, he was shot by one crazy gangster…
•Come straight to my office right now, we got a lot to talk about.
•okay..
.•No, text me the address of the hospital he is, I will come over. I said
•Okay. He replied and ended the call. Ten seconds later, he sent the address
Great!
I picked up my jacket and walked out of my chamber gracefully
Griffin's POV
Dad, what are we going to do? We can't stay here all day.
I told you I saw them and how come they are alive? We killed them right? Xavier asked
Yeah… I still don't understand where I made a mistake
Hello Griffin. Someone said and walked in
Hi Griffin. Another said and also walked in. It was the twin but something was wrong
I didn't know which was Eloise and Evie anymore but all the same, I have to kill them.
I brought out my gun and stretched it at them but they laughed
You should be ashamed of yourself, idiot. One said
Yeah, cos… You are too old to be alive
Don't you dare shout at my father! Nicole said but them she suddenly blacked out totally
What?
Nicole?
We didn't do that. They said and smiled
So.. You want to kill us right? Go ahead. One said
Dad, I can handle this. Xavier said and collected the gun from me and them my wife blacked out totally
What's going on
Let me help you, I am Eloise. She said and moved closer to me. She brought out a knife and unexpectedly, she dipped it into my hand
Ha! I groaned
Dad… I got this. Xavier said and tried to pull the trigger but nothing came out.
I haven't loaded the bullets. I said in pains
Please Eloise…. I didn't… Do…it…. Intentionally…. It… Was because…. Because of the treasure, ha!
You must be mad! She said and slapped me
Your son rapped my sister and now you are begging me? Didn't I beg you? Ugh?
I'm sorry..
Shut your damn mouth! She yelled again
She dragged me near a socket and plugged the iron beside me.
It was hot
She took off my shirt and placed it on my chest
I screamed in agony!
Eloise!!!!!!!!!
Just kill me… Please…. I don't want this. I pleaded
Okay, watch this before I kill you. She said and went to Xavier
She kicked him and dragged him near the socket, she took off his shirt, trousers and under wear. He was naked
Evie please. He said crying
Evie took the iron and placed it on his penn*s
It turned red immediately
Idiot, enjoy that huh? She said and places it on it again
Haaaaaaaaaaaaa!
Shut up! She said and slapped him
Evie please. Forgive me. If you can't forgive me, please forgive my big daddy. He said
….