Magical Twin. Season 2 Finale.
4 min read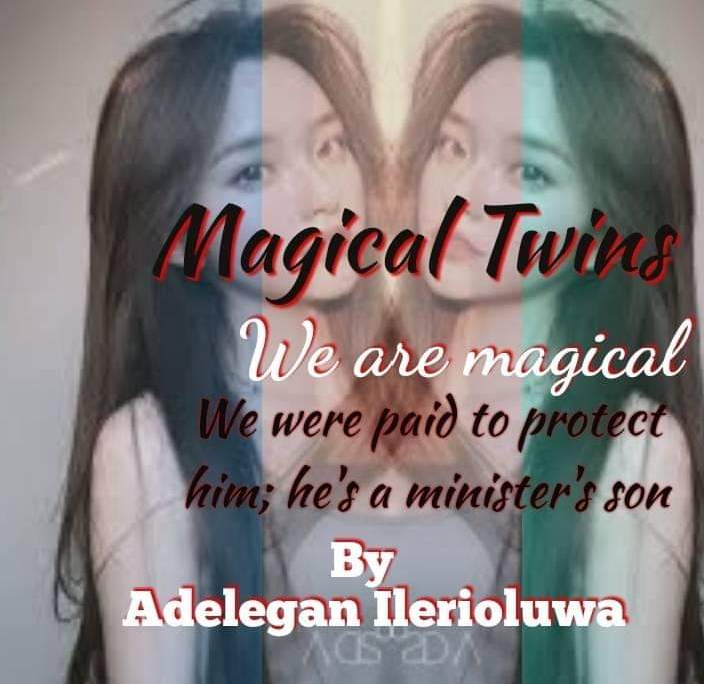 ????RETURN OF THR MAGICAL TWINS ????
SEASON 2__FINALE
(MISSON ACCOMPLISHED)
BY Mimmy
Evie's POV
I screamed and ran to the living room. He wasn't as bad as this the last time we saw him, I think three months ago
What has the Doctor given to him.
"What have you done to my brother?! Now his condition seem worse than before. " I heard Eloise shouting at Dona
"I'm sorry, I only tried my best, but his condition gets more critical everyday…" Her voice trailed off and she stopped talking
What happened?
Evie, come look at him, the hairs and disappearing. Evie! Eloise shouted and I ran like an ostrich down to where they were
'oh my goodness, beak! " I said with ecstasy
He looks good and okay now. We all stood by the entrance because we were all afraid to go inside
He stood up
"Hello? What am I doing here? " He finally said
Oh mine! I rushed in and hugged him but then he turned into a vampire and sucked my blood
I died
Ha!!!???I screamed and quickly withdrew from him
He might be a vampire, my imaginations are always right. I said and took five step back
Eloise was taken aback
Are you sure? She asked and I nodded
I turned to Beak and said
"Beak, are you not a vampire? " (????)
Yes. Don't you know? You infected him. Eloise replied with a sacarsm
No, it's just a question with requires a simple 'Yes' or 'No'. I said and turned to Beak again
"are you… Are you sure you are not a vampire? " I asked again and he busted into laughter
I said it!
"i'm okay now and how did I get here in the first place? " He asked
"Goodness, you have been here for over three months." Eloise replied and hugged him
I'm so glad you are back. I added and joined them in the hug
Someone cleared her throat.
I.. I have to go now. Dona said and picked up yet bag
Sure, thanks so much. Helen said to her
It's alright, I'll be expecting my balance in my account. Dona said and winked at Helen before leaving
The last thing I can remember was when you went back in time to go get some ingredient, my stupid brother got you into a problem. He said and I sighed
Actually Beak, a lot happened within those three months. I said and dusted his hair
You are my brother. I said smiling them Eloise pinched me
Ouch!
Don't be selfish, he is OUR brother. She said
He scoffed
How? How possible, I don't believe you guys… You are still my brother's guard, alright. He said. We were at the verge of reply when Helen came in with some kind of documents in her hands,
Hi, can I see you for just two minutes? She requested
Sure. Eloise replied and we walked to her
Eloise's POV
She pushed some documents in my hands
I need your signature and that of Kim's. She said
Kim is dead, how are we going to do that? Evie said
Probably his son would sign it, he has to hand over to you, it's your wealth. She said
Okay, let's go to the hospital
…….
State hospital…..
We walked in together with Beak into the state hospital. I went to Min's ward and told him I and Evie have a surprise for him.
Just….
Evie came in with Beak, following Helen
Beak? He called increduously
He is fine, you can hugged him. I said
Beak moved closer and hugged him in the bed
I missed you bro. Min said and roughed his hair
Few minutes later, they unlocked from the hug and he explained everything to him
You know what? Beak asked
What?
We might nothing be of the same parents but… You will still remain the best brother to me despite our fights and arguments in the past. I missed you. He said
I was expecting Min to develop some goose bumps so I blushed on his behalf
Awnnnn, that's so cute. I said and he bursted into laughter
That should be my "blushing ". Min said
So, you didn't do it so I did it on your behalf. I replied
Give me back my "blush". He said
See, take it here. I said and pointed to my nostrils
We laughed.
I brought out the documents and gave it to him, he was about to sign it when I told him to stop
Why?
It makes no sense if you sign it, handling over to us?
My plan was to get my parent's property from your dad not from his son.
I think it's okay if we have it together. I said
But… What about Evie..
Just give me my share, I have a boyfriend. She said smiling
You are so sweet. He said
Yeah..
I can't believe a whole 'Eloise's once annoying Eloise can do this. You are awesome. He said and pecked my cheeks
Helen, thank you. He said to her
Most welcome. She replied
So… Guys… I've been working for you for over three months without getting paid. Helen said
Oh yeah… How much is it? I and Eloise asked
Okay, three trillion dollars, you are gonna have to pay me in dollars. She said stylishly
We were silent at once
Three trillion dollars?? Evie called incredulously
You could have said you wanted the whole of Korea. I said and everyone busted into laughter
Eloise…