Heiress. Episode 46
5 min read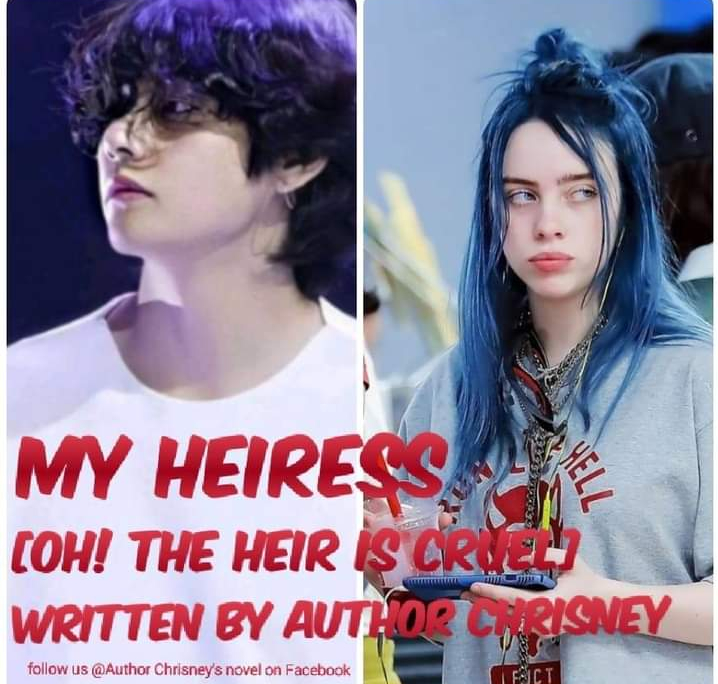 ????My Heiress ????
[I don't want no other body]????
Written by Author Chrisney ????
Adewale Christian ????
i.g: @theechriso_
Episode 46????
Ruby's pov????
"The first thing to do now my Lord is to call the assassin masters you have the mission to destroy the evidence that involved about the Mission years back"
My advisor said ..
"That's true"
I replied..
As i quickly picked up my phone …
I dialed his number..
????"Hi minister ruby"
He said through the phone …
????"Glad you still know it's me ..
I replied.
????"Glad?, Hope nothing is wrong are you having work a mission now?"
He asked,
????"This isn't a mission ,I want you to get rid of the promissory note for the contract I gave you for minister Louis 8 years ago..
????Why??"
He asked ,
????"the evidence could spill with that single paper,and my whole life would ruin , my entire generation would be ruined as well , so help me "
I begged for the first time…
????"That can't happen my Lord I'll tell you the reason we signs and uses stamps with our clients was because the client might betray us , and incite the police to our place, we deal with our clients strictly and privately,if we can give you the evidence or get rid of it ,you can later betray us and we won't have any evidence "
He said,
"You bastard!"
I replied Angrily ,
"So my Lord puts your mind at rest, no one could get the evidence"..
Zayne's pov????
A day with Chloe looks like I have lived my whole life happy , it looks like I have never for once been sad ,I can resist I fell so much in love with her ,I'm beginning to see her in Ivy's form, my heart beats for her that I couldn't take my eyes from her when she was eating like a Baby in the restaurant,
"Hummm , this restaurants food is yummy, I should have worked hard for money and come here to eat often"
She said as she still biting the chicken in her mouth which make her little softy pink lucious oily lips ..
"I'll bring you here whenever you want "
I said as she looked at me speechless with a lovely baby reaction ..
We stared at each others for 3mins of silence and intense stares..
Her lips was so tempting as I pressed on the whined up window of my cars and dragged her to my self i locked my lips to hers I kissed her pink lips so intensely,as it sent orgasms like Sparks through my spine , her lips was so soft and tasteful, slippery and yummy , I grabbed her by her waist still not unlocking my lips from hers,
She was feeling the kisses as she responded to my stimulation as she whines her body is so hot ,
My cock was hard already that it couldn't contains my briefs , I couldn't resist anymore I was horny moody and nasty , as I tried to unhook her trousers , as she quickly unlocked her lips from mine and she looked away shyly , I smiled to my self and looked at the side of her face ,she looks so pretty and real af ..
And we drove off…
Brent's pov????
"I sighted Zayne and Brent going on a romantic dinner together ,as I followed them out of jealousy spying on them under the disguise of eye glasses on..
I felt to jealous and recentful for Zayne , I never got whatever I needed , Zayne always gets all things I should own , I'm I not an human , I was born illegemate,I wasn't shown love by my dad , my title was given to Zayne , Zayne got all the love ,time, Zayne would be given the whole property, I never asked for anything except for ivy!, I lost her for Zayne , Chloe came again for me Zayne takes her for himself…..
I entered my car and drove directly to Minister Ruby's home..
I'm gonna make a deal with him..
I reached his compound I was allowed inside …
I entered his sitting room as some attendants brought me a chilled juice per my choice ..
"My Lord you're here, hope nothing is wrong now , I think this is probably the first time of your visit to my home"
He said as he walked in..
"I'm here to tell you everyone knows you killed Minister Louis and her daughter"
I said ,as his jaw suddenly dropped …
"My lorrd are you drunk , what do you mean ??,or you're just here to threaten me?"
"I have evidences too "
I threatened ,
"The great Brent is here , I have the most surprising word to say to you that you won't be able to sleep , and you can end your whole by just knowing this person"
I said,
"All you just need to do is to make a deal with me"
I threatened,
"My Lord tell me the deal "
He replied without denying anymore and ready for the deal , as there's no more time to waste ..
"You have to kill my brother and make me the heir !"
I said this as he lost balance he was so startled ,
"My Lord , are you serious !!?"
"Don't worry I'm going to marry your daughter make her the Heiress and you'll be favoured by me , Zayne might not eventually marry your daughter and choose from another family so you just have to do as I say now "
I said ,
As he still looks so surprised ,
"Take sign here that's my signature for the plan of his death you have to sign and stamp as well our both reputation is on the line "
I said as he quickly collect the pen and note as he signed and stamped for the death of Zayne..
"The girl who you once arrested in your domain is ivy you thought you killed 8 years ago "
I revealed as he fell with his boot out of surprise,
"If you love yourself don't harm her now wait till I'll get back to you "
I said ..