The Rejected Demon. Chapter 24
8 min read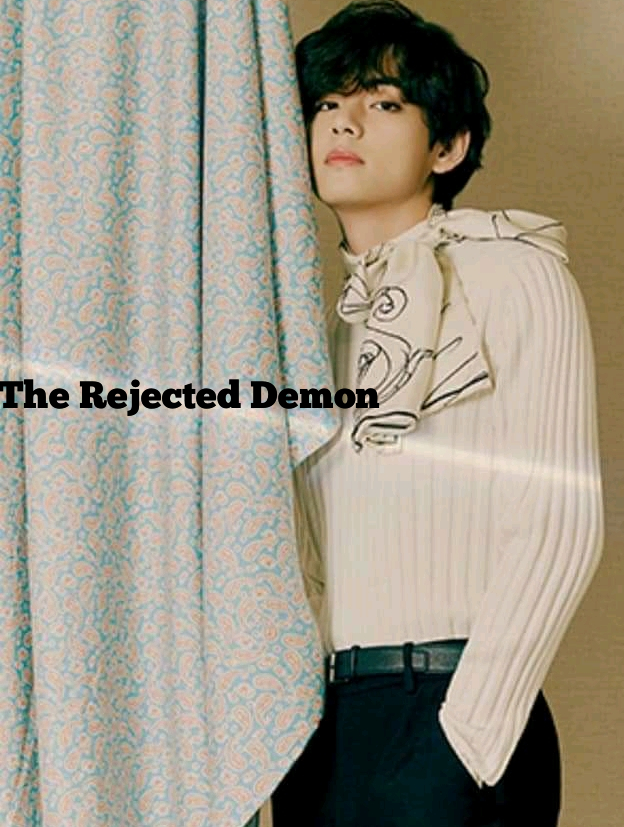 ⚔️????☠️The Rejected Demon ☠️????⚔️
……………❗????He's a Vampire ????❗
????????Chapter Twenty-Four????????
Written By Chris Val ????
…..Jason POV ❣️
Continuation
I took her to so many places that I knew
We chatted and laughed
She was really fun to be with
I wished that never passed out
Still, my intention remained the same thing
We finally booked a room at a hotel
As we got to the room, I didn't waste time in locking the door
She was sitting on the bed when I turned
I attacked her with a kiss
She responded to the kissing
Her lips were so soft and sweet
It seems like there was a sugar on it
I kissed her as if my life depended on it
And she was a good kisser ????
I finds my way down there for a mission
(????????????)
We went for three rounds
Couldn't believe that she was still a virgin and she was capable of handling the triple times
I wore my boxer and a singlet while she wore a pajamas we saw in a closet in the room
We ordered for a drink and we were served
She started gisting me about her life
It was so funny during her junior level in her former school
She chose to demonstrate something for me which requires that I should drop my drink and she did the same
She stood up and backed our drinks, making her to face me
She places her hands at her back and brought it forward
I laughed at what she did which was like a magic
"That's funny" I said
"It looks like" she responded and returned to her sitting position
I was feeling different being with her
We took our drinks and continued
In few minutes time, I felt my eyes becoming weak
I was feeling sleepy all of a sudden
"Faith" I called out gently
She was just looking at me like that
✓✓✓✓✓✓
…..Faith POV ❣️
I felt like a human being
It was really nice
I didn't regret having sex with Jason but I don't believe that spirit falls in love
I stylishly poisoned Jason's drink during our conversation
I had to deceive him claiming that I wanted to demonstrate something that happened back in my former school, which was all lies
I backed the drinks but purposely stood before Jason, making sure that I positioned myself before his own drink
I crossed my hands behind me and places the pill inside his drink so that he would sleep
In order to cover up, I summoned a little flies in my hand and shows it to him
He was amazed by that
I returned to where I was
I carefully watched him drink his wine
The pill started its work almost immediately
He called my name and slowly dozed off
I smiled to my perfect work
I raised up my hand and knife appeared
I used it in dividing his singlet into two
I closed my eyes to summon the queen mother but I only see Jaso
I shakes my head negatively
I raised up my hand to kill him like that without summoning the queen mother
✓✓✓✓✓✓
…..Mr Luke (Jason's father) POV ❣️
I arrived home very early that weekend
So I messaged Jason to get me something at the boutique since he said that he wanted to go out
My wife as well didn't go to work that day because Saturdays and Sundays were only day of we do have time for each other
My daughter (Tessy) wants to visit us that weekend
After so many years of working outside the country
She was so determined that she built her own company and was a manager
She has wished for long time to at least be with us for some weeks but it wouldn't be great for her since we hardly stay at home except on weekends
She decided to visit us that very weekend and Jason needs to get something for her from the boutique as a surprise for me
But for over five hours, Jason hasn't return from the shopping
✓
We were in the balcony taking some fresh air as we waited for my daughter
"Jason is keeping long" I complained because I wasn't comfortable with it
It's true that I was a clubbing type but my son's life is very precious to me
I remembered that Jason needed to be home before Tessy
So excused myself and went inside for my phone
I was worried that I tried calling him but no answer
I was more than worried as I rushed out
"Jason is not picking up" I said referring to my wife
"Don't worry, I know Jason, he will be safe" my wife replied
"But today don't need to be like this" I complained
"He like visiting his friends whenever he's chanced free" my wife said
"Must it have to be today?"
We were still talking when my phone began to ring
It was Tessy
"Hello dear" I said immediately I picked up
"Dad, soon, I will be highlighting at the airport, I don't want to wait so long because am so desperate to see you all" my daughter said from the end of the phone
"Don't worry dear, Jason will pick you up" I said
✓✓✓✓✓✓
…. Faith POV ❣️
I retired to my residence
I couldn't stop smiling at what happened that day
I was still memorizing on it when the queen mother appeared to me
"How could you choose to loose such opportunity?" She asked with anger filled all over her face and voice
"I couldn't get the mind, not after what happened between us" I said trying to be cool
"You shouldn't have, why would you choose to have sex with a human?" She asked looking at me with a serious face
"I wanted to know what love is, we didn't just have sex, but we made love" I replied
I hoped she understands but she didn't
"You have lost your power of disappearing because you fell in love with him, we spirit don't fall in love with human" she said
"Am sorry queen mother but I guess that was the work of fresh" I said
"I only grant you the privilege of having human body because you need to kill Jason, you are destined to kill him" she said
"if not, I would have done that, you must kill him" she added
"Am sorry queen mother but I think I lost the power of summoning" I complained
"That's because you did what you don't have to and it will take you a year to regain that power again" she said and meant to go but she stopped
"Am giving you two weeks to get rid of him or I do it myself and break the law, then stand for the consequences" she added and disappeared
"I can't do this" I said silently
✓✓✓✓✓✓
…. David POV ❣️
I was just catching some fun with the latest movie that was showing on TV
My Mom has already left for work and she told me about the police releasing father's corpse
I had to use something to entertain myself
I was really enjoying the movie when the demon chose to show up
"Here is my house" I teased
"And am your guest" it replied while I smiled
Even if it smiled, I wouldn't notice it because she was too ugly
"Fortunately for me, I have found Mr Paul" the demon said
"Really, so what are you planning on doing?" I asked
"I want to suffer him first" the demon replied
"You don't have to, the only people who deserves to be punished are already dead, Mr Paul didn't do anything to you, remember" I tried discouraging her
"Actually, you don't know the full story, there is still a left over" the demon said
"Why don't you tell me?" I requested
"Not yet time" the demon said
"So how do you want to suffer him?" I asked
"I want to be killing his family, one after the other" the demon replied
"That's too bad" I said
"They actually ended my future, so I will end their hope" the demon responded
"Then you don't have to use me because my gateman is outside and our house help" I said looking around
"I have checked very well and I am not planning on killing anyone here" the demon said
"There is no much time" the demon added and finds its way in me
✓✓✓✓✓✓
….. Jason POV ❣️
I woke up with a heavy headache
I couldn't find Faith anymore
I couldn't figure out what really happened
I checked around me immediately and everything I had were complete
I meant to stand up when I felt a piece of paper beside me
I picked it up
It reads
' am sorry Jason that I have to leave like this, I couldn't wait to tell you that I am going because I won't be able to stand you watching me leaves'
'am sorry that I had to drug you so that I would go but I promise not to forget today and I wish a day like this will come again'
'please take care of yourself and stay away from danger, because I sensed danger around you but I will try my best to protect you the way I will'
please don't look for me now
I will come back when everything will be fine,
I PROMISE
I LOVE YOU
I REALLY DO ????
FAITH????
I couldn't take off my eyes from the paper after reading it
Her handwriting was too sweet as well
I felt what they called love
I was still lost in thought when my phone started ringing
I checked it and it was my Dad
I remembered that he wanted me to get something for him
"Hello Dad" I said as l picked up
"What happened, as in where have you been? Have been trying your line" my Dad said
I brought out my phone from my ears and pulled down the notification
The missed calls was uncountable
I gasped then places the phone back to my ears
"Hello, are you there?" My Dad asked
Seems like he has been talking but no response
"I left my phone in the car when I was in the boutique" I lied
"What kept you so long then in the boutique?" He asked while I waited for another sweet lie
"Anyway, Tessy is already at the airport, just go and pick her up" he added interrupting my thought
I remembered that she was visiting us that day
"Okay Dad" I responded and he hung up
"No Faith, I can't fall in love now" I said as I wore my clothes and went out for my big sister Tessy