Heiress. Episode 48
4 min read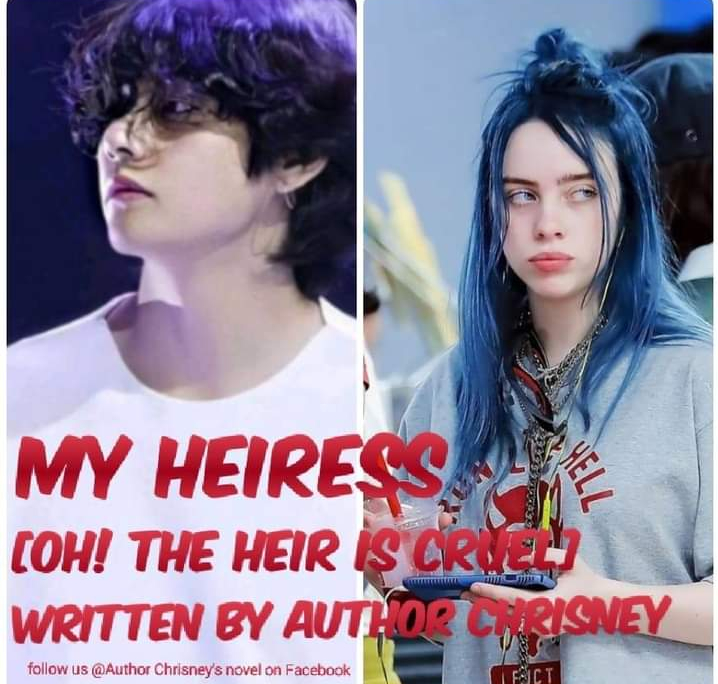 ????My Heiress ????
[I don't want no other body]????
Written by Author Chrisney ????
Adewale Christian ????
i.g: @theechriso_
Episode 48????
Zayne's pov❤️
"Wow!!, So you're such a pretty liar trying to pin a bastard on my brother?"
Ella shouted at riele after Chloe uncovered the puzzle ,
"Dad can you see the simplest way her dumb trick was brought down by the most hated girl in this house chloe"..
I said ,
"This can't happen ,riele is this true "
My mom asked with a disappointed look ,
"Riele tell me this is not true , tell me you ain't pregnant "
My dad said still not believing,
"Hahahaha, it still doesn't work"
Riele laughed and said loudly while no one understood what she meant,
"You're laughing?"
I asked ,
Riele's pov????????
This wretched girl got me , I was so disappointed and frozen the moment she revealed everything ,I had brought shame to my family's name, if it ends this way , I have to find solution this seconds before it's late,
"Hahaha, it still doesn't work "
I laughed historically trying to bring something fake up,
As everyone was Looking at me like I was a fool,
"I'm sorry my Lord for making you have hope on unexisted pregnancy of mine , Zayne would never show me what it meant to be a woman who would be wedded soon ,he will never place a eyes on me like man should do to a woman , he hates me so much like he hates other ladies because of late Louis ivy , so I had to put up a plan that I was ???? maybe he would at least think of the baby and love me , I was foolish a wrong, he will never, the pregnancy wasn't true it's false"
I lied ,
"Hmm ,you just made me relieved , you will never disappoint your family because you're a smart girl"
Minister Ronald said with a smile while everyone was putting different reactions,.
"But still you shouldn't have pull such thing"
Minster Ronald said,
He was so manipulated by me that he didn't even think of carrying out a pregnancy test ,
"How about a pregnancy test?"
"Okay but that should be next tommorow I'm tired now , and having a schedule tommorow so we would carry a pregnancy test and prove I was never pregnant"…
very
I said everyone walked away from the sitting room…
Including Chloe and Zayne ..
I stood at the center of the sitting room thinking of why heavens won't always be on my side.
"My lady , what would you do with the pregnancy?"
My attendant asked ,
"I'm gonna remove the baby"
I said blurterly ,we need to get to the assassins I need to make the girl Chloe die as soon as possible"
I thought as I walked in and dressed up for the visitation,
The driver drove us to the address of the place I saw last on my dad's diary about how they killed a man ,
I followed the address and we arrived in the bush with tall trees everywhere ,
"My lady how can we get there , we have passes all through the whole estates , passes the whole uncompleted estates according to the address ,and to the hill now in the forest ,how can we get them"
My attendant asked looks like she was afraid ,
I ignored her and walked in further to the Forest as she follow me ..
"Ahh help!!! Help!?"
We starts to shout after a blindfold was use on us at the back and we were taken on the shoulder by some men ..
Kingsley's pov????????
I have to find a time to check the whole building for the evidence for my dad's death ..
I left the midst of the Creed who are practicing , with the front door , seems to be the right time I'll get the note , I kept going through the straight door that led to where's dark I entered slowly and fearful…
"You have to lock the room now , it's said there's gonna be an enemy who's gonna try to take some notes in there so, anyone you found that's suspicious kill him!"
I heard this voice from the boss office I've passed I had to ran back in order to avoid the Creed he sent to lock the door see me.
"Who's in there "
He said loudly ,
As he noticed my appearance in the dark passage…