Mr. CEO. Epilogue
5 min read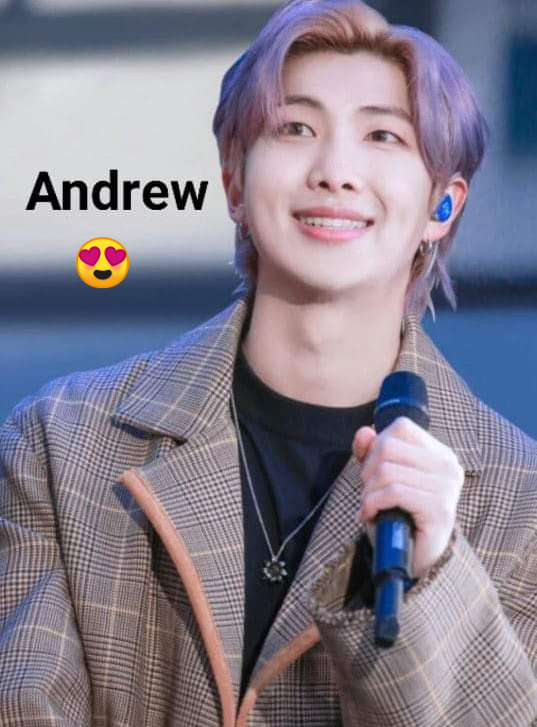 ???? MR
CEO ????
(Too cold and possessive)
(Epilogue)
Written ✍️ by Simrah Saeed Hareerah
★★ 2years later ★★
Alexa's POV
I smiled as I stared at my adoring baby girl Nicky.
She took two steps towards me and fell her butts on the floor before I could reach her.
" Sorry baby " I said carrying her up and she cooed sweetly which made me chuckle.
She's been trying to walk since yesterday but kept falling down.
Well, Jeff and I officially wedded last two years and I have birth to Nicky earlier this year.
She's just eight months and can scatter things.
I almost cried yesterday that she crawled to where my expensive perfume was and guess what, she broke it.
Seriously, I could have beaten her if not that I remembered immediately that she's just a baby and Jeff promised to get me another one .
I never knew he could be this loving and so caring.
He changed being the cold person he was, I have grown to start loving him too, like I am madly deeply in love with him and you won't believe the kids are now fond of him that they are to me .
I am jealous about that though!
" Mama " she called dragging my hair and I winced ..
" Ouch! Don't do that baby, you know it hurts " I said holding my head and she giggled like she knew what she just did
" Mummy " Emma and Evan yelled rushing into the house.
" My babies, how are you "?" I asked as they hugged me.
" We are fine mummy, grandma bought new bicycles for us and Grandpa gave us a car. He bought a car for us mummy "
They both yelled simultaneously and I sighed.
Seriously, they love talking together a lot and sometimes I will end up not hearing what they are saying.
" They did that? So where are the bicycles and the car ?" I asked but their attention was already with their baby sister.
Really? I thought they were talking to me right?
They both spent the weekend with jeff's parents and they are back.
" She's so cute mummy " Emma said taking Nicky from me.
They turned 6 last two weeks.
I glanced at the three of them and smiled,
Nicky's really cute.
She so much look like me although with Jeff's grey eyes, all of them took his eyes colours.
" And guess who haven't called me since forever " Edna said coming in.
I chuckled seeing that she rolled her eyes.
Nicky beamed on seeing her, she struggled to leave Emma's hold squealing.
" Nicky champ " Edna said taking her from Emma.
Nicky giggled and hugged her while I narrowed my eyes at them .
" How are you?" She asked.
" Tgkgshgstejtstusg " Nicky replied gibberishlike and I burst out laughing.
Edna sat beside me on the sofa with the baby still in her hands.
" How have you been?" I asked and she shrugged.
" Been the way you left me, I am really hurt " she said dramatically and I was forced to roll my eyes.
" Seriously Edna? I thought we spoke two days back " I said
" And? Isn't that a long time? " She asked and I shook my head.
" Okay fine, I am sorry sis. So how's the wedding prep going? When are we going for shopping?" I asked and her face turned red .
" Awwn, look who's blushing. What if I had mentioned eric's name?" I said.
She hid her face on nicky's back and I chuckled.
Eric and Edna got engaged 5months ago and their wedding is in two months.
It surprised me how it happened but I can see they are really in love.
" I just came Alexa, it's too early to start teasing me "
" Yeah right so back to my question "
" Gosh! The wedding is still in two months time and you want to start shopping for it already?" She asked with a furrowed eyebrow and I shrugged.
" I am just eager you know, to see my best couple of the year getting wedded " she smiled and patted my shoulder
" Okay, we will start the preparation next month and your kids car is packed outside plus their bicycles "
★★★★★★★★★
???? Buttercup ????
Andrew said over the phone.
???? Did you want to render me daft? ???? I asked rolling my eyes.
???? I will never do that ever to my best person ????
He replied and a smile spread on my face. I so much adore that soul.
???? Awwn, don't give me unmerited complement ????
I said playfully.
???? Of course it merit buttercup, you are the just the most lovable person I have ever met ????
???? Awwn, I still end up blushing, what will I do with you?????
He chuckled from the other side.
???? Love me forever babe ????
He replied and I know he winked.
???? Right! So how's singapore? How have you been? ????
I asked .
He traveled on a business trip since last week and he's yet to be back.
Gracefully, he's really handling the company very well.
It seems he's good in business than modelling although he still does that once in awhile.
???? Just here, all alone. I miss you buttercup ????
He whined.
???? I miss you too Andr…????
The phone was snatched from my hand before I could finish saying his name.
I turned to see that it was Jeff that snatched it from me.
I folded my arms feigning anger and he looked away.
????I am so going to keep your ass one of this days andrew, stop missing my wife????
Jeff said playfully and I snorted.
I couldn't hear what Andrew said but I heard him laughing and Jeff trying to stop himself from smilling m
???? Fúck off dude ????
He replied and hung up.
" And what was that for?" I asked glaring at him.
" That was for your attention babe "
He said jumping on me.
I whined and quickly rolled away and he ended up landing on the empty bed space by my side.
" That's not fair " he pouted making me chuckle.
Before I could run off the bed, his hands were wrapped on my waist m
He cuddled up closer sniffing my hair.
" Let go Jeff, I need to go bath Nicky " I said trying to leave his grip.
" but when you were talking to Andrew, you didn't remember you had to bath her right?"
He replied holding me closer.
" Did I sense jealousy in your words? " I asked suppressing my laughter.
" Of course not, I am not jealous. I just need you babe "
Seriously?
" until you admit you are jealous, till then. Nothing for you "
" Babe !" He whined again
" Yes babe, I love you too " I replied giggling.
" Okay fine, I was jealous"
He didn't wait for me to say anything, he just turned me over and smashed his lips on mine.
The End..????