Living With Him. Episode 2
3 min read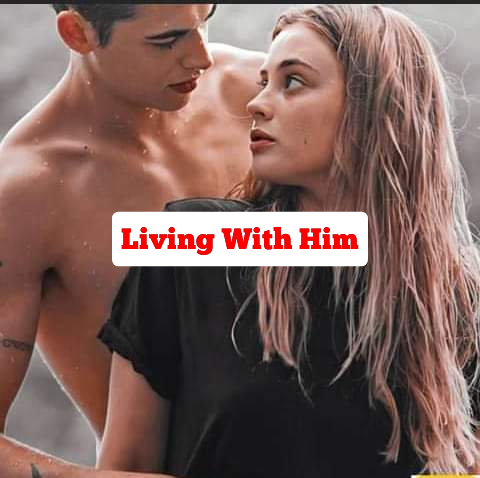 ???? Living with him ????
[Taming Mr popular ????]
By Adebayo Dolapo
Episode Two
???? Torre's POV????
" I walked out slamming the door harder with my bodyguards, I walked out going to the pool".
" Don't go class every time, am the owner of this school".
" I saw down and continue going through my phone, when I heard a voice at my back".
" Can you please sign on my shoes,"
"Don't have time, I said and hissed".
" I promise to do anything for you, she pouted like a baby".
" No, bring it".
I said and sign on it , she smiles and walked out.
" I felt someone touch me".
I looked back and saw her.
" Mind f**king, she said and trace her hand to my d**k".
"Gosh, I smirked and slammed her back to the floor and get on her".
Leave us and close the gate to the pool, I said to my bodyguards.
They left immediately.
" I ripped off her bra and pant".
Such a nice Boot and ass.
"I rubbed her c**t with my fingers".
"Oh my goodness, you're the best ".
She moaned bitchy .
"I bend down to her c**t area, and lick it".
"Oh yeah".
She moaned and continue rubbing my d**k through my trouser.
" With full force, I pushed three fingers in V".
She groaned in pressure.
"I continue fingering her V".
She was begging me to stop but it was too late.
" I smirked and left her, to off my clothes".
" My d**k was like a tent, ready to go inside her V".
" I entered her immediately with full force".
"She groaned softly, because of my size".
"Oh yeah"
F**k me harder.
" Oh my geez"
"Oh my goodness Torre, you're the best".
She moaned loudly while I continue drilling her hole.
"I can feel myself close to come in her c**t".
" I pulled out of her c**t, and force my d**k in her mouth".
She was choking, because of my large big d**k.
"Suck it bitch".
She suck it and rubbed it with his ???? tongue
I released my semens in her mouth.
I stood up and wore my clothes.
"Nice one".
She said while I just nod my head.
"This my pin Torre, you can call me anytime"
"The Bitch said seductively".
"I don't do a lady twice".
I said with a smirked and blew her a kiss.
I walked off.
I walked inside the school cafeteria with my bodyguards.
"Oh my Geez".
His so handsome.
He so cute.
They said and gave me seductive stare.
"I want Everybody out".
I said cranky…
???? Bianca's POV ????
" I sighed tiredly, as me and my sister Tiffany stared at the large two mansion in front of us".
" Tiffany, you go there while I go to the second building".
" Okay, she said and walked off".
"I just hope I get this job."
"I said tiredly and and walked inside the mansion".
*
*
*
TBC.