Living With Him. Final Episode.
2 min read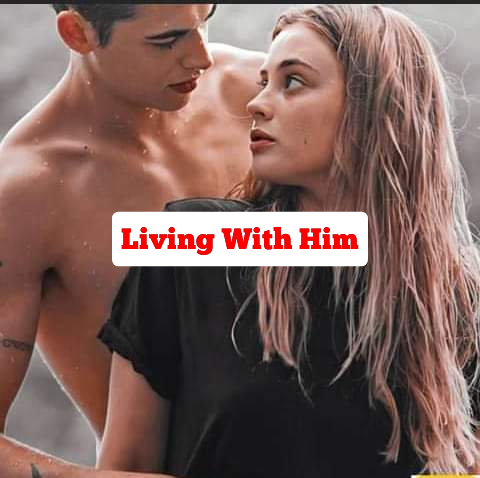 ???? Living
With him????
[Taming Mr popular]
#final .
By Adebayo dolapo.
Authoresses dolapo POV ????
"Yes, I will be your girlfriend, Bianca said happily and hug Torre to himself."
Torre was over joy , he was so excited and Bianca been his girlfriend, because a girl like her is very rear..
Jeremy rush over to Oliver also, Oliver I like you so much, I will be glad if you can be my girlfriend.
Jeremy said starring at Oliver, Oliver nodded after a long stared.
Jeremy was so happy, but Oliver was unhappy, the hug each other's briefly before patting their ways.
Months later.
Bianca discovered she????was pregnant, she was scared of telling Torre, he told him , and he was treating him like an egg.
Bianca always kick Torre whenever he act stupid, even when she's pregnant, she doesn't take rubbish.
Torre's POV ????.
"Sweetheart it morning, let dress up for school, he said and trace kiss over her body".
Leave me alone, the sleeping Bianca mumbled through her sleep.
*I continues kissing her till ,she kick his dick and ran to the kitchen, while Torre ran after her.
We were playing like kids
Epilogue
Bianca gave birth to a bouncing baby boy, who is Jolo by name.
They finished their secondary school, and proceed to an higher level.
Torre change his life style.
"Jolo will you come back here, Bianca said and ran after his child Jolo, Jolo was a very stubborn boy like Bianca".
Bianca ran after him, and gave him a little beating.
"Hey stop beating my son, Bianca grin wickedly and slap Jolo waist".
Nanny take care of Jolo ,she said and walked inside the bedroom with Torre.
"Torre Claim her lip immediately, not giving her rest".
The kiss was hot
They suck their lips.
Torre climb on top of her, ready t0 f**k her.
"Mummy , daddy, what are you doing".
They heard their son tiny voice.
"Am trying to remove something from your mom's grown".
Torre lied.
They couldn't control their laughter anymore.
The end.