Married To Mr Popular. Episode 1
3 min read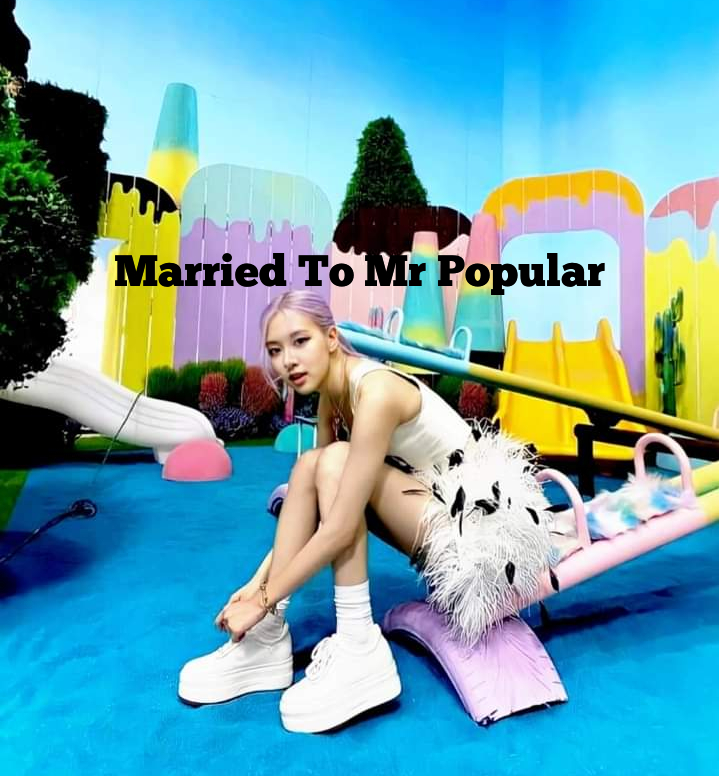 ????????Married to Mr Popular ????????
Forcefully Betrothed ????????????????
By Iyanuoluwa Akinniyi✍️✍️✍️✍️
Like before reading.
Episode 1
☘️Leila's pov ☘️
The sun stream into my room and hit my skin.
I step down the bed to the bathroom for my morning business.
After that, I walk to my room to find something to wear, after a long time, I settle down for a short blue gown.
Little introduction of myself, My name is Leila McCall, I am the only child of my mom, Already in the last year in college, A lonely girl, No friends but lot of foes, including my mom who does not care maybe I am living or not, her only concern is to pay my tuition fees and other pressing needs were taken care by me, all thanks to my Drawing skills.
I walk out of the room and I met mom eating in the dinning.
"Good morning mom" I said calmly but she took her eyes away from the food and glare at me.
I gulp nervously.
I settled down to eat my food, I decided to ask a favor from her.
"Mom I want to ask for something " I said nervously.
"What is it "she replied coldly and resume eating.
"I applied for the yearly talents shows and I was chosen due to my drawing skills,i have draw what I will present but my only problem is that I want to buy a dress to wear do I need some money to buy it and i want you to help me " I said pleadingly and she scoffed.
Oh! God, I pray she gives me the money.
"Go to my room and opened the drawer, take the amount you need " she said simply and pick her bag off to work I think.
Thank God she gave me listening ears this time around.
"Thanks mom" I said happily and rushed upstairs to her room.
I opened the drawer and count the money I need.
I rushed down stairs and my Driver is waiting patiently.
"Good morning Tristan " I said cheerfully.
"Morning princess, how was your night? ".
"Splendid "
I hop in the car and he zoom off in normal speed.
Soon enough, we were at the gate and I step down the car.
"Bye princess " He waved.
"Bye" I muttered and he zoom off but I feel scared to enter.
I am scared of the bullies in school but I can't stay here forever right?? ????????
I open the gate and walk towards the building but Royce stopped me and I gulped.
He is the head and leader of bullies in the school, he has been disturbing me since my first year in school to date but I can't date a tout.
He grabbed my arms and tears stung in my eyes and he laughed mockingly.
"what do you want from me" I said calmly and he chuckled.
"Guys can you see, a round lady asking what a guy want from her " He said mockingly and the students burst into laughter.
That is my school for you, if you can't stand up to yourself, you will be made a laughing stock.
Kayla walk in to the scene with her crew and I got more scared, we have been number one enemies from my first day in School although I did not hold a grudge against her but I knew she is jealous of me.
she got to my side and slapped my big butts.
"Please let me go" I cried and she burst into laughter.
"we did not hold you" she said faking innocence and I run away from the school to the restroom, I got there and burst into tears immediately.
That is my school life for you.
…………………..