Married To Mr. Popular. Episode 14
4 min read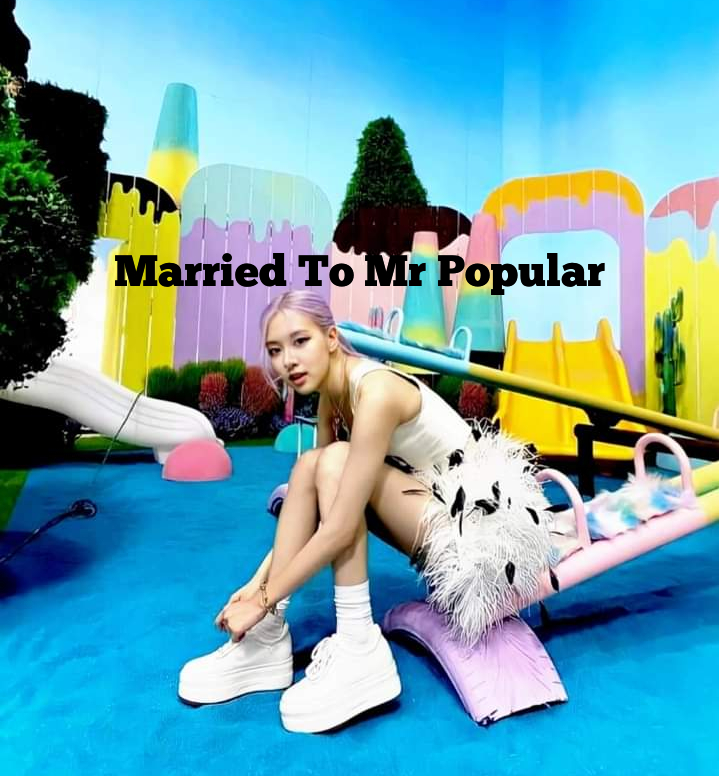 ????????Married to Mr Popular????????
Forcefully Betrothed ????????????????
✍️By Iyanuoluwa Akinniyi✍️
Episode 14
☘️Leila's Pov☘️
I gulped nervously as I stared at Xavier mom with beady eyes.
"What are you talking about ma " I asked confused .
"You should follow Xavier to his room so as to get along you know" she said with a smirk plastered on her lips.
"Yes you should follow him" mom also intervened.
I sigh not knowing what to do.
"Let's go then" Xavier said lowly and I gulped again feeling so nervous.
I rubbed my sweaty palms as I follow him upstairs.
Soon,he got to a door and pushed it in.
I follow him timidly inside the room, he turned around to look at me.
"You know I saying will get back at you" He said with a smirk on his face as I gulp in nothing.
"I always get what I want without stress" He said and tuck my hair behind my ears.
"You know when we get married how will you fell like? " He said and grabbed me.
He pushed me to his chest and I whimpered.
"I mean how will our wedding night, which will be our first night be" He said with a smirk and grabbed my left thigh,He rub my bare thigh slowly.
"How will it feel like, me on top of you drilling the hell out of your v" He said darkly and I stare at my thigh in his arms.
"You crying for mercy under me, to leave you alone crying for mercy as I drill you" He said with a grin.
" or the way you will suck my cock and I will choke you with It" He pinch my thighs and I bit my lips from crying.
He pushed me to bed and my gown flew up my body.
"Please let me go " I whimpered and he chuckled.
He romance my hips to my upper body slowly and I shivered under him.
☘️Xavier's Pov☘️
I love the way she look helpless now.
No girl has ever refused me, she is the first person to do that.
She made me develop blue balls that evening she refused me in my suite and that made me swore that I will make her pay for what she did.
I decided to leave her alone and leave the rest on our wedding night.
I will drill her till she beg for mercy.
I start imagining the way I will cup her big ass in my hands ,how I will slap it when having sex.
She will be so sweet during sex. ????
I move away from her body and step down the bed.
"Thank you" she said timidly and I scoffed.
"For what? " I asked and she pressed her lips in a thin line not knowing what to say.
"For… " she said and trail off, not knowing what to say.
"Don't thank me, I am waiting patiently for our wedding night" I said and she shivered in fear.
"When no one will beg me to release you and if you try reporting to mom, she will say we are couples" I said darkly and tears trail down her face.
"You should have just let me have my way that day, after all I won't be the first person to enter into that area" I said and pointed to her v, she quickly cover herself.
"I am sorry I can't do it that night, I am not the type of girl " she said tearfully.
"Seriously" I scoffed.
"With all this your endowment, you are not the type of girl " I mocked and she stare at me with tears on her face.
"Please don't hurt me"she begged and I chuckled.
"I shouldn't hurt you, sex is not hurt baby " I cooed and sit beside her but she shift away from me.
"I can't guarantee that" I asked and glance at her breasts.
They were so big and plump.
She noticed I am staring at her boobies and she wrap her hands around it, she shift more away.
Who will stay with this round girl for a night without touching her.
"So what are you doing for a living " I asked and she look at me before answering.
"I am still in college " she replied.
"Year" I asked.
"Final year " .
"Oh" I mouthed.
"Okay" I muttered simply and I step down the bed and pull off my clothes.
I unbutton my shirt slowly and she took her eyes away but I only chuckled.
I was only in my briefs moving to the bathroom to freshen up.
After having my bath, I put on a three quarters Jean and a plain top.
she is still in the middle of the bed sitting down hugging her knees to her chest.
"Let's go to the living room " I said and grabbed her hand walking slowly out of the room.
………………….