Married To Mr. Popular. Episode 22
4 min read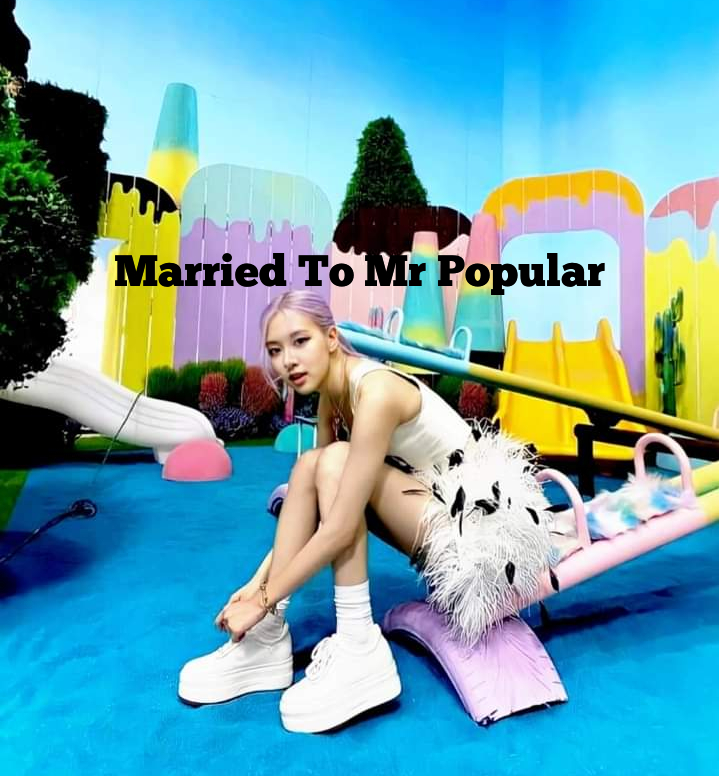 ????????Married to Mr Popular ????????
Forcefully Betrothed ????????????????
✍️By Iyanuoluwa Akinniyi✍️
Episode 22
☘️Leila's Pov☘️
I grew scared as he drop me in the bed, I am still feeling sore.
"Xavier please don't let us do it now " I said pleadingly and he chuckled.
"I won't hurt you okay " he cooed and I whimpered.
"Please" I begged but he didn't reply anymore.
Oh God!
I married a sex freak.
He came in between my legs and kiss me slowly, his soft lips fighting for dominance In mine.
He press my breast slowly and I shivered, he pinch my nipples and I groaned.
He move his fingers to my v and I shivered as he rubbed my clitoris.
Without warning, he pushed a finger in and I scream as the pains came in fresh and excruciating.
"Xavier " I moan as he thrusts his fingers in and out of me, he made it two and I couldn't take it anymore.
I scream so loud and he smooch my lips, he look into my tear filled eyes.
"Sorry " he muttered.
He pull his hand out and I feel like crying but I bit my lips to fight it back.
He unbuckled his trouser and pull it down quickly and impatiently.
He came to lie in me again and soon I felt the cap of his cock in my pussy Andi almost freak out as I fear the penetration.
He pushed himself into means I screamed, he force himself harder to take his size but he is to big for me.
He start thrusting slowly in me and all I could do is to cry.
He increased his pace and I scream his name loudly but he didn't bulge, I almost think he had plans of damaging my v.
"Xavier please" I begged and he thrust harder.
Soon he pulled out of me and I back him immediately.
He kissed my neck and u feel like pushing him away but I can't.
He rubbed my ass slowly and I whimpered.
Oh God!
He still wants more.
He raise my legs up and shove his sick into me from behind and I cried softly begging him to stop.
"Xavier you are hurting me" I cried and he grunts enjoying himself.
He spank my ass and I burst into tears again.
He grab my bouncing boobies into his hands and fondle it slowly.
After what seems like a year, he pulled out of me and peck me but I shrugged him off.
He chuckled and cover me with the duvet and I slept off immediately.
☘️Miya's Pov☘️
I pace to and fro in my room thinking about how I will get back at Kira through her daughter.
I sent for Bethel in my room and she came in holding a straight face.
She is still angry at me for allowing Xavier to marry Leila in which she did not know anything about the marriage.
She think Leila is one of the desperate girls who won't stop at anything to be with Xavier not knowing we forced Leila into the marriage herself.
"What is it mom" she asked grumpily and I sighed.
"Come sit down " I motion but she did not bulge.
"I am busy before you called so just tell me the reason why you call me" she said folding her hands under her boobs.
"Just sit down first" I said and she sighed before sitting down.
"The reason why I called you is that I want us to seal a deal " I said and she look at me.
"A deal? "she asked and I nodded.
"I know you hate Leila ,you are not the only one who hate her too,i also hate her" I said and she scoffed.
"Really you hate her and you allowed Xavier to marry her" she said in disgust and I sighed.
I explained all what happened between I and Kira which led to their marriage and she couldn't believe it.
"wow" she mouthed.
"So what do you want us to do? " she asked and I sighed.
"I want her to suffer for what her mother did to me but I don't know how to do it " I said.
"And Xavier is unaware of the plans right? " she asked and I nodded.
"Okay let me think about it" she said and dallied for a while.
"I have a plan " .
……………………………