Married To Mr Popular. Episode 4
3 min read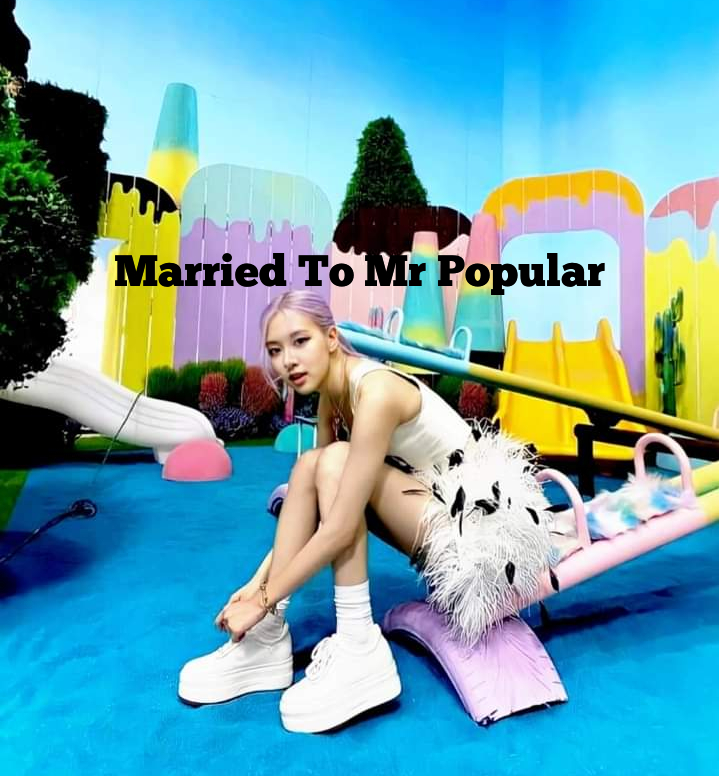 ????????Married to Mr Popular ????????
Forcefully Betrothed ????????????????
✍️By Iyanuoluwa Akinniyi ✍️
Episode 4
☘️Xavier's Pov☘️
I stared at her as she is fidgeting and sweating profusely, I smiled, she think I won't vote for her.
"well……….. I voted for her " I said staring at her bossom as they rose and fell heavily below her flat Tommy.
Her eyes dimmed and not knowing what to do , she rushed to hug me and jumped on me.
I cracked and wrap my hands around her soft and tender waist, she cried slowly both her face buried in my chest.
"Thanks so much" she said appreciating her breast pressing against my chest.
Damn!!! She will be so sweet on bed.
She pulled away from me and walked back to the front stage.
"congratulations, Leila "the mc beamed and shaked her.
The other moderators shake her happily and she keep beaming in smiles.
☘️Miya's Pov☘️
I am quite surprised the way Xavier stared at the girl.
He has never stared at a lady like that even if he is interested in sleeping with her.
I want her for Xavier,i am getting tired of his promiscuous life style and if he is not ready to settle down, I will settle him down myself.
"So Leila McCall is the winner of this year talents show"The MC announced happily and there were fireworks all over the stage as the ovation stood up clapping and she wept in joy.
McCall……
That name rings a bell.
After the presentation of gifts and prizes.
The show came to an end.
I signal my PA and she walk up to me, she bowed as she move closer .
"I want you to bring that girl to my car, I will be waiting for you " I said and stood up to go.
The guards cover me well as the press tried to interrogate me.
One of the guards open the car door and I stepped in gracefully waiting patiently for them.
Soon, they showed up with the girl trailing behind her innocently.
She walk to the car and I whine down the glass, I urge her to step into the car in which she did obediently.
"Congratulations" i said sweetly and she blushed.
"Thanks ma"
"I just want to ask you few questions and I want you to answer me truthfully" I said and she look at me.
"Okay ma'am"
"What is your mother's name"
"Kira McCall" She answered.
She said and I gasped but I quickly covered it with a fake smile.
"Your father's name dear"
I said with a sweet smile and she look up at me.
"Are you sure everything is fine ma" she asked confused.
"I just want to know" I asked convincingly.
"Richard McCall"
I knew it!!!
She is Kira daughter.
"Okay thanks and congrats once again" I smiled and she stepped out of the car.
I dial Charles number, one of my private and best investigator.
"Evening ma'am " He greeted after he picked the call.
"I want you to find out where Kira McCall is living"
"Okay ma'am"
He said and I hung up.
Now, it's time for revenge.
…………………