Married To Mr. Popular. Season 2 Episode 2
4 min read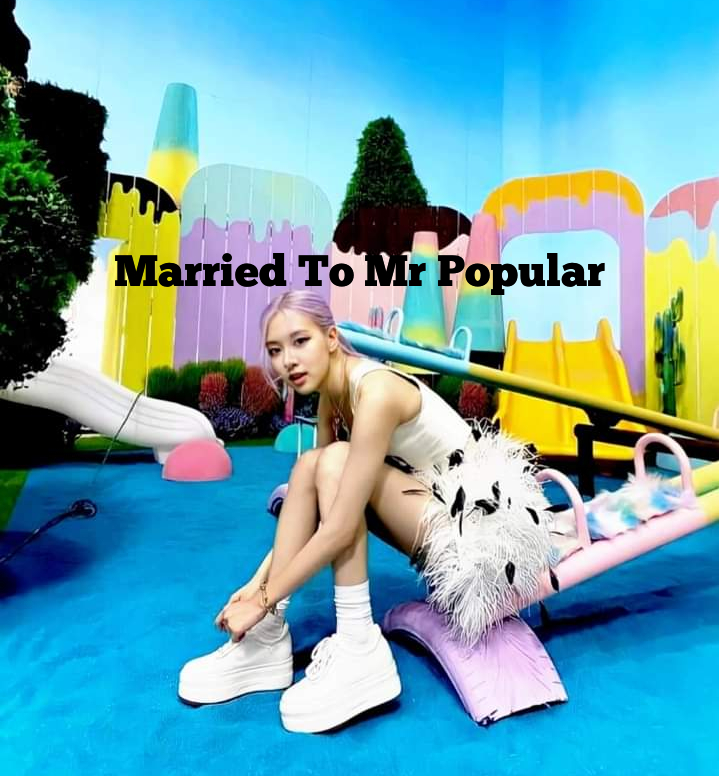 ????????Married to Mr Popular ????????
Forcefully Betrothed????????????????
✍️By Iyanuoluwa Akinniyi✍️
#season 2
Episode 2
☘️Leila's Pov☘️
Bethel pushed me out of the house slamming the door on my face.
It's raining so heavily and my torn clothes is wet already.
I lay on the cold floor feeling pains all over my body.
I can't believe I lose my baby.
The gate opened automatically and five flashy cars drive in.
I couldn't recognize the person stepping out of the car due to the rain falling so as not to affect my eyes.
☘️Xavier Pov☘️
I walk close to the door and I met a figure lying on the floor in the heavy rain.
Who could be this????
I look closely and it was……
WHAT!!!!
LEILA!!!!!
I quickly drop to a crouch on the floor, I raise her up.
What could she be doing in the rain?????
"What are you doing here" I asked and she start crying softly.
"Your mom and sister" she said slowly and I gawp at her.
"My baby" she cried and held her tummy crying.
Is she pregnant?????
"I lose it" she sob and I pull her close to my body, her soft breast pressing against my chest.
She is not even wearing Bra.
"Let's go home" I managed to say and carry her into my arms heading to the car.
I carried her in carefully and sits beside her, I draw her head to my chest and rub her back.
"Sorry" I muttered.
Soon, we got home, I carry her into the room and bathe for her.
After wearing her a nightie,i place her on the bed.
"Are you hungry " I asked tucking strands of hair in her face.
"No" she said simply and I nodded.
"Why are you just coming" she said and I bow my head in guilt.
"You should have wait…. "I place my finger on her lips.
Tears drop down her face slowly but she wiped it off with the back of her hand.
"You didn't even bother about me, you left me for a whole month" she cried.
"And you know about their plans, so that's why you traveled " she asked but I couldn't answer.
"I didn't know…. " I tried defending myself but she cuts me off again.
"You even made me lose my baby" she said crying with pains in her eyes.
"You made them kill the baby, can't you consider me that I knew nothing about what happened" she asked.
"What happened" I asked confused.
"Seriously, you are trying to prove innocence here" she said and start hitting me on my chest.
"You made me loose my baby, I couldn't even go to school for a month, they made me their slave, she beats me everyday "she yelled hitting me with her tiny fists.
I grab her hands and came on top of her.
I kiss her slowly and passionately, it's been long I did this.
I grab her ass with my hands and pressed it softly while she moan in to my mouth.
After a while, I unlock the kiss.
"I am sorry " I muttered and she nodded.
I tuck her to bed and she fell asleep immediately.
For my naughty fans expecting something to happen una weldone o????????
God will forgive you????????
Next morning ????????????
I drive the car heading to mom place with Leila beside me.
She gave the window staring into space, she is lost in thought.
She is so sad she losed the baby so me.
I drive into the compound and park the car.
"Just wait for me here okay" I said and she nodded.
I kiss her forehead and step outside.
And oh…….
Mom is even outside,i think that will make it easier for me.
☘️Miya's Pov☘️
"I said where is she" I raped angrily staring at the guards and my maids.
I woke up this morning to realize Leila is not in the mansion.
Bethel stood beside me lost in thought.
Xavier will not take it easy with me if I didn't provide Leila.
A car drive into the compound and I couldn't recognize the Driver until he step out.
Xavier!!!!!
He walk up to me and hugged me tightly.
"Good morning mom" He said kissing my cheeks and I only managed to smile.
"I miss you so much especially Leila " He said grinning and I feel like peeing into my pants.
"So where is she"
……………………..
????????????????????