Married To Mr. Popular. Season 2 Episode 6
4 min read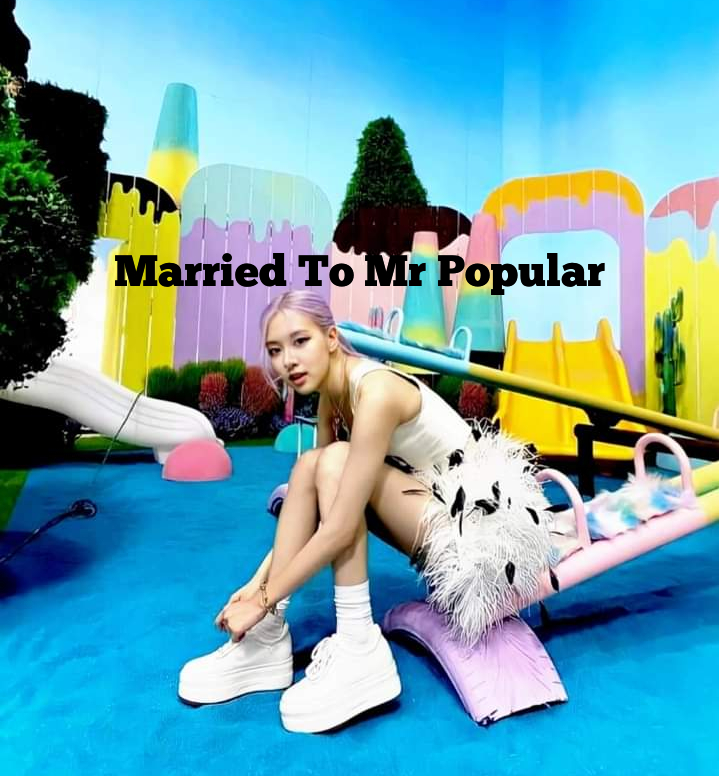 ????????Married to Mr Popular ????????
Forcefully Betrothed ????????????????
✍️By Iyanuoluwa Akinniyi ✍️
#season 2
Episode 6
☘️Leila's Pov☘️
I got home and Xavier isn't in yet.
After taking a cold bath, I wore a casual dress and after some boring moment on the bed, I slept off.
Two hours later…
I rubbed my eyes slowly on the bed, I sit up and Xavier is working on his laptop as usual with a drink in the table.
"Hi" I greet.
"How was your day" He smile and face me.
"It was fine" I answered timidly.
"I got the person who is behind that video " He said proudly and my eyes dimmed.
Wow how did he do it???
"Who is the person" I asked and he sighed.
"You don't need to know" He said simply and I nodded.
"Okay" I said simply and wore my flip flops walking out of the room.
What have I done to that person that made him or her frame me up.
I start preparing dinner and within a short period of time, I am done cooking.
I called Xavier for dinner and he said he will join me soon.
I start eating mine and along the way, he joined me and we ate together.
After eating, I packed the dishes in which he offered to help me but I decline.
I walk upstairs after cleaning the kitchen up, I did a little reading before sleeping.
Next morning ????????????
In school……..
We had a new student in school, he is kinda handsome and friendly with me especially.
But he behave weirdly to Nina and I was kinda surprised.
Why is he friendly with me but hostile to Nina.
After school hours, I got home and sleep as usual before cooking.
☘️Marie Pov☘️
I just arrived at Elaine mansion when the workers told me that Xavier came to embarrassed Elaine.
How did he get???
We did it secretly for the sake of God!!!
Or did the guys leak it???
What if Elaine is tortured to the extent that she mention my name??
I am not safe either.
I hurried to my car and hop in to pack a few things in my apartment so as to hide myself in a safe place so as not to be caught.
☘️Kira's Pov☘️
"You did what" I screamed and she wiped her tears slowly.
"I am sorry " she said and I scoffed.
"So these are your plans" I rasped and she wept more.
"You tortured my daughter till she lose her baby are you that cruel? " I asked and scoff out tears.
"It wasn't my fault" she cried and I feel like ripping her hair off her head.
"Then whose fault is it? " I said almost breaking down, I start imagining the pains Leila must have went through in the hands of this beast.
Oh God!!!
I caused this!!!
"So why are you begging me" I asked.
"I want you to help me beg Leila" she said and I laughed.
"Beg her for what" I asked mockingly.
"To forgive me" she said remorsefully.
"Did you even think Leila will forgive me after all she went through in your hands" I asked.
"Just try" she said and I sighed placing my hands on my waist.
"Okay" I said lowly.
I dialed her number with one of my new lines and she picked it at the first ring.
"Hi Leila " I said nervously.
"Who is speaking please" she said confused.
She didn't even recognize my voice again.
"Uhm it's your mom" I said slowly and she scoffed.
"Do I have a mom" she said and that statement brought tears to my eyes.
"A mom who sold her daughter off to pay for her past sins" she said almost crying.
"Is that a mom?, a mom who never cared how her only child live" she said in tears and I burst into tears also.
"Is that a mom?, a mother who sold her daughter off to marriage and she is being maltreated there till she lose her baby" she yelled over the phone and my hand trembled.
"I am not having a mother" she said finally and hung up.
The phone crashed on the floor breaking into prices as I cry my eyes out.
"How was it" Miya asking expectantly.
I got angry and I couldn't control my emotions, I slapped her immediately.
……………..
Who feel that slap????????
She deserved it.????????