Married To My Popular. Season 2 Episode 20 And 21
6 min read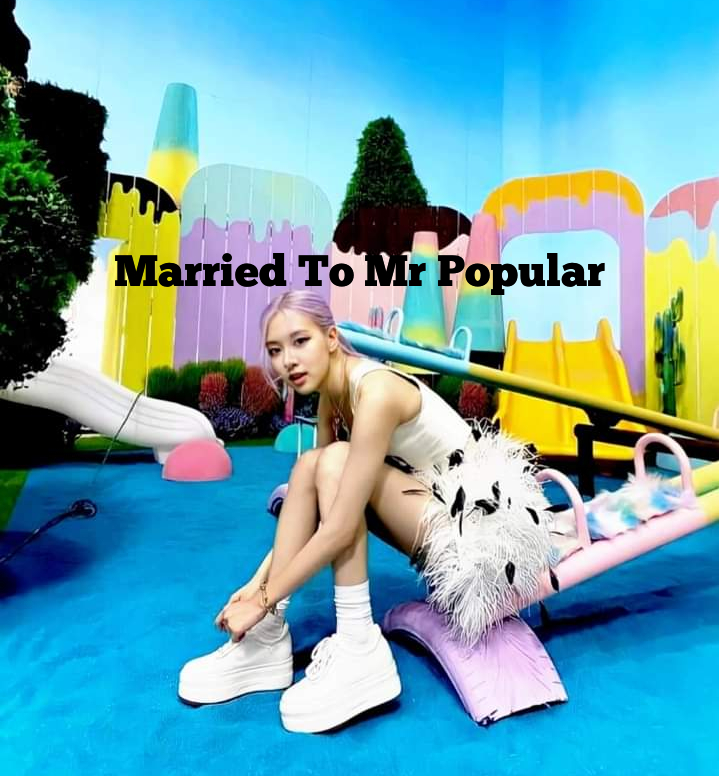 ????????Married to Mr Popular ????????
Forcefully Betrothed ????????????????
#season 2
Episode 20
☘️Leila's Pov☘️
The way the guy held me made my heart flutters.
Who could be this having much effect on me?
"I am so sorry ma'am "He said in the coolest voice and I turn to look at him.
The face cap on his head couldn't make me recognize him that much.
I stare closer and shrank back when I recognize the person.
Xavier!!!!
I cover my mouth and shift more away from him.
He held me back and hug me immediately.
"Oh God Leila I searched everywhere for you, u couldn't find you" He said almost breaking down and I held my tears back.
"What did you want from me? "I managed to ask and he was shocked.
"You made me went through hell and you are searching for me, you want to ruin me more right?" I ask tearfully and wipe my tears quickly.
"I am sorry Leila "He apologize and I burst into tears .
Ma'am Hanuel came to the scene immediately.
"Leila what's wrong? "She asked concerned and wipe my tears.
"Good evening ma'am"Xavier greet politely and she look closer.
She recognized him and gasp at shock.
"Oh my God!!! "She cover her mouth in shock.
"please don't shout ma'am"He begged and she keep quiet immediately.
"Did she do anything wrong? "She asked and he shook her head.
"She is my wife"He points at me and Ma'am Hanuel moved away from me.
"You are joking right? "She asked.
"We had a little misunderstanding and I am the one at fault, so she left the house in anger, since then I have been searching for her "He explained.
"So you lied to me? "Ma'am Hanuel scoff and I weep slowly.
"I have to do it, I don't want to reveal my identity" I muttered.
*
*
*
*
☘️Xavier Pov☘️
"wow" she muttered .
Right now, we are in Ma'am Hanuel house.
I explained all what happened to her and all Leila could do is to cry.
I pity her so much, she is now heavy, she looks more chubby and beautiful now.
"Leila what is your take on this matter, I mean your decision? "Ma'am Hanuel asked.
"I will never return into this beast house "She pointed to me.
"Oh Dear……. "She drawled and hug her passionately and she weep in her chest.
"You have to forgive him, he's sorry for what he did" she begged and she shook her head.
"He hurt me so much" She cried.
"You have to forgive him please" She persuade her and look at her.
He urge me to move closer to her and I did.
"Baby I am so sorry" I begged and wrap my hands around her waist but she yank it away.
"I am sorry and I promise to turn a new leaf"
*
*
*
I help her pack her clothes and soon we set to go.
I appreciate Ma'am Hanuel and promise to get back to her.
☘️Leila's Pov☘️
I hope he is sincere because I can't risk my life again.
Ma'am Hanuel drag me back when we set to go.
"Take the ointment, you forgot it" She handed it to me and I took it from her.
She always use the ointment to rub my back whenever I am having low back pain and it's really effective.
"If anything goes wrong, do not hesitate to call me okay" she said and I nodded.
I hug her tightly crying, I will miss her so much, she became a part of me already within the little time I spent with her.
I unlock the hug and bade her goodbye before joining Xavier in the car.
I face the window as he drive through the street to only God knows where .
*
*
*
*
*
Afternoon lovelies ????????
How has your day been going?
The comments are very low and we should improve more on the likes.
We are gradually getting close to 1k likes ????????
Another episode dropping today if I am impressed with your shares and comments.
I want long comments o.
I love you all.
????????????????????????
????????Married to Mr Popular ????????
Forcefully Betrothed ????????????????
#Season 2
Episode 21
☘️Leila's Pov☘️
Next morning……
We traveled down to America the next morning, I and Xavier didn't talk to each other although we slept in the same room.
We got home and I take a shower immediately, imam so tired and hungry.
I walk to the kitchen and every where look untouched and clean the way I left it although there are little cobwebs onthe ceiling.
I start cleaning the kitchen and soon I set to prepare lunch.
I called him for lunch and he said he will join me very soon.
I already ate more than half of my meal before he came downstairs to eat.
After eating, I set to pack the table but he stopped me.
"I will do that "He said.
"Don't worry…. "
"Just go upstairs and rest" He said and I nodded.
I walk feebly to the room, I climb the bed and lie down, after a short time, I fell asleep.
☘️Xavier Pov☘️
I am done cleaning the dishes, I strode upstairs and she is sleeping already.
Hmmm….sleeping beauty.
She look so cute when sleeping, I kneel beside her on the bed and tuck her in gently before placing my lips on hers.
She startle a little bit but I continue kissing her, she batted her eyelashes cutely and was shocked to see her lips in mine.
"I miss you " said in this kiss but she pull away from me.
"Xavier… "She said calmly and sit up.
"I am sorry baby "I begged and she nodded.
I sit beside her on the bed, I turned her head and kiss her passionately.
I place her back carefully on the bed rubbing her big tummy through the light fabric she wear.
Our legs got interlocked and she moan in NY mouth softly.
I raised her gown up and start pulling down her pants.
I pull it down her her fat laps and snapped it off like a piece of rag.
I place her carefully in the middle of the bed, I undress her completely and she took her hand slowly to my shirt and start unbuttoning it.
Soon she is done with that, I pull down my briefs making my fat and erected cock popped out on her stomach.
I pin her on the bed by interlocking our hands together while she pressed her lips together expecting me to penetrate into her.
I pushed myself in and she muffle out a sob.
"Sorry " I cooed and she nodded.
I move in and out of her slowly and she cry in pains while I beg her at intervals.
I remove my hand in her and held her tummy, I kiss it passionately and start thrusting in more deeply.
☘️Leila's Pov☘️
He increased his pace and I cry in pains as he thrusts in more faster in me.
I took my hands to my v and rub the surface to lessen the pains but it didn't.
I am so dead today ????????
Thankfully, he pull out of me and I back him on the bed.
He rub my arms slowly as he kiss my shoulder blade passionately.
Soon I slept off.