The Rejected Demon. Chapter 60
6 min read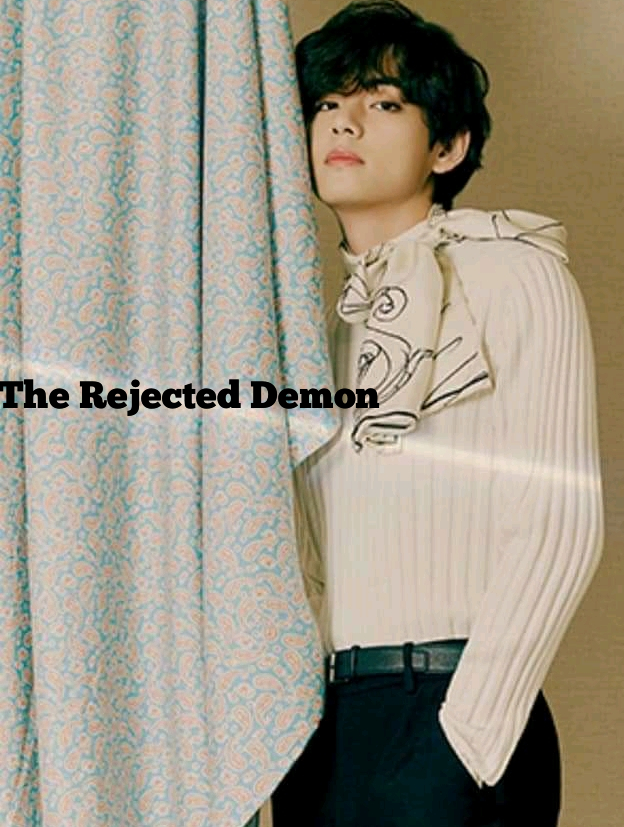 ⚔️????☠️The Rejected Demon ☠️????⚔️
……………❗????He's a Vampire ????❗
????????Chapter Sixty????????
Written By Chris Val ????
…. David POV ❣️
Walking alone around my cave with lots of thoughts
Dorothy taking a bullet in my position was what I never expected
I knew that she was trying so hard to save me
But that taking bullet of a thing is what I was shocked in
I kept wishing she doesn't die
I hoped I didn't kill her because the demon has already warned me against it
Another demon appeared from nowhere to my cave
"We don't have time Lucy" she said walking closer to me
"Queen mother, Mr Ken seems to have known because the leaf never leaves his side" the demon replied through me
"Try another way, we can't just leave it this way" the queen mother said
"Which other way?" She asked
"We can simply use Jason through Faith, he is willing to see her"
"She would just tell him to take away the leaf"
"Exposing Faith before Jason is dangerous, don't forget that she has fallen in love with him" the queen mother responded
"I thought you have told her that he would join us after his death?"
"Jason never loose an opportunity, I had always tell Faith to avoid any kiss from him unless she would never exist anymore"
"Which you know that it is a lie, she will only gone from being spirit" the queen mother added
"So which other way?"
"That's your mission and position, you can't kill Mr Luke without killing Mr Ken" the queen mother said
✓✓✓✓✓✓
….. Dorothy POV ❣️
In two days later, I was in my ward walking around the room because I hope that I was going that day
Although I haven't heard anything about killing, from David
Maybe because I have been indoor throughout
The door got opened
I turned towards it and saw my Uncle walking in
"You are really trying" he said smiling
"Good morning Uncle" I greeted
"Good morning, am here with your breakfast" he responded while I smiled
" am I not going to get discharged soon?" I asked as I walked straight to my bed
"You will be discharged today" he replied dropping the food.
..
"Have David killed anyone since then?" I asked because I was worried
"He has, that's why am trying so hard to get you discharged because he doesn't have much day to live" that word alone got me more worried
That means he would be dying soon if we don't act fast
✓✓✓✓✓✓
…..Mr Luke POV ❣️
I was already getting scared of how I do loose my family
Jason was too stubborn to understand that we weren't safe
He always go out when he feels like, and come back as it pleases him
Even though we weren't safe, I still have to manage my business
I asked my driver to take me to one of the branches of my business in the town
Because it has been long time I went there
In each branches, I do have my personal office
I arrived there and got down
The manager I put to be in charge of the company, walked out to welcome me
He was so happy to see me
"Long time Mr Lee" I said because that was his name
"Welcome sir" he responded as we shook our hands
"How is business over here?" I asked as we walked in
"Fine, just that people are complaining about inflection" he responded while I smiled
"People will always do" I said
As we got in there, greetings were coming front and back
Left and right
It was really good to have money
I got to my office door and turned
"Get me those files" I requested referring to the plan for the year documents
"Okay sir" he responded and walked away
I walked in and closed the door
After some minutes, someone knocked on my door
I wanted to order the person in, when the light went off
I was just surprised that I had to stand up
Immediately, everywhere went dark
Oh my God! I screamed and rushed to the door
I forced it open but everywhere came back to normal
I wondered if it was how the demon do come
"What's the problem sir?" Mr Lee asked
"Did anything wrong with the light, as in did they just take the light now?" I asked back
"I don't understand, we have steady light" he responded
It was dawn to me that the demon was there
I wondered if I was his next target
I had to leave that office
✓✓✓✓✓✓
…. Dorothy POV ❣️
I was discharged from the hospital and my Uncle took me straight to house
He said I shouldn't try doing anything in the house that he would handle everything
"This will only weak me" I said walking around the compound
"You don't have to walk too much" my Uncle complained
"I want to visit David today" I responded
"Let's wait because you aren't okay now, you still have some wound on you" he replied
"I can handle it"
"It is dangerous in that situation" he said
"Don't worry Uncle, just make a plan for me before I comes back"
I went inside for preparation
If am to wait for tomorrow, David might kill someone tonight
I had to go and quench his today's thirst
I went in to take my bath
The wound wasn't that serious anymore
I managed to bath and got out for my clothes
Soon, I was good to go
I walked out and met my Uncle sitting in the small balcony
"Uncle am going" I said
"Wait, I have sent someone to get the blood, because it would be dangerous without it" he responded
I didn't forget that either but now, it will be easier as I planned
"Eat your food first" he said
After some minutes, I was done and the blood can has also arrived
I went straight for the visitation
✓✓✓✓✓✓
….. Jenny POV ❣️
Things aren't going as it was
School became boring
When I heard that Jason's mother was also David's victim, I was so sad
David has taken lots of souls and he needs to be given his own position
For this days, David hasn't been in his cave
.
Me and COP Kelly always check on him but no sign
For the last time, I decided to try another luck
I asked my driver to take me there
We arrived there and I had to trek as usual
As I got to the cave, I sighted Dorothy hiding in her usual place
That was where my eyes first caught because I heard from COP Kelly that she was discharged that day
I didn't know if she wasn't scared of death
She waited for David to show up
Likewise me
David later walked out from inside
Dorothy picked up a stone and threw it as usual
At the usual place
David jumped out from the cave and rushed to that direction
Dorothy sneaked inside and dropped the cup as usual
I got to understand that the cup would have contains something that calm down David's thirsty throat
Just as she went to hide, I picked up a stone and threw it on the cup
Luckily, it pushed it down and I smiled
Just as it fell, David turned towards the cave
He started walking closer to it
✓✓✓✓✓✓
…. Dorothy POV ❣️
I wondered where the stone came from
It just spoiled everything
I guessed, someone followed me
I heard David roaring
It was getting closer
I had nothing in mind to do
He jumped into the cave and started inhaling which means he must have perceived human presence
Just as he sighted me, he rushed with a great speed, holding me against the wall
"I warned you, if she tried interfering, I will kill her" I heard the demon said through him
"Please don't kill me" I pleaded, closing my eyes