The Rejected Demon. Chapter 64
9 min read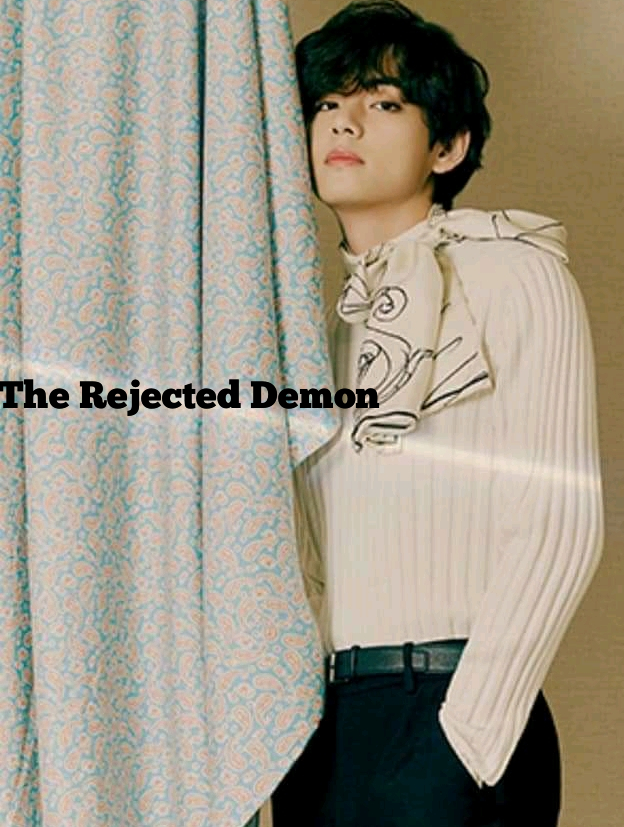 ⚔️????☠️The Rejected Demon ☠️????⚔️
……………❗????He's a Vampire ????❗
????????Chapter Sixty-Four????????
Written By Chris Val ????
…. Dorothy POV ❣️
I couldn't believe that I went all the way to the beach for something that is very close to me
I guessed I was too dumb when my Uncle told me that those people are close to me
I somehow felt happy knowing that it was left with just two more people
Guessed have to follow my Uncle's word
I saw Jason off before walking back to my Uncle's room
"Is he gone?" My Uncle asked when I got in
"Yes Uncle, unbelievable he was the guy with the mark" I replied
"I know" my Uncle responded
."why then did you hide it?" I asked
"So that you can find it" he replied
It was kinda funny reply but no one was in the position to laugh
"What about the two other people?"
"Use your brain, it is your destiny" he said instead
It was really confusing for me
I wondered how I would go with it
I thought for a while and walked out of the room
If I would be able to do that, I had to involve Jason because he was only one on our side now
The next thing was to tell him about it
The most annoying was that my Uncle knew them all but he insisted that I find it out my way
✓✓✓✓✓✓
…..Mr Ken POV ❣️
Destiny was sure to come
We can only delay it but can never change it or stop it
I was expecting the attack from David even though I didn't know which particular day
The pool of bloods I was in, when Dorothy came was also as destined, so as to quench David's tasty for blood till the BROKEN TOMBSTONE will be sealed
Right from that day, he will never hunt human again
I was really happy when Dorothy told me that she has discovered the first person who was Jason
It was left with two more people
I was only calculating the days
It was already two days and was still counting
Dorothy has gone out to where I don't know
I couldn't sleep, neither could I move from where I was
I was just watching the ceiling when I heard a noise from outside
My voice wasn't that strong to shout
To know if it was Dorothy
After some time, I heard someone roaring
It could be no other person than David
He jumped in following the window
He didn't make any move to attack me and I know he wouldn't
"Mr Ken" I heard a female voice saying from inside David
It wouldn't be surprised because she was the one who posses him
"This isn't what you promised" she said
"It is already time to leave human land" I responded
"We aren't yet done with our mission" she said
"We don't really do everything as we planned" I responded
"Mr Luke needs to die by my own hands but I can't do it because of you" she said
"Just leave his body and do the hunting on your own" I replied
"Am just warning you because I might loose my temper" she threatened
"Lucy your time is up and everything needs to go as it supposed" I responded
✓✓✓✓✓✓
…. Dorothy POV ❣️
Hopefully to see Jason, I went out
Nowhere in mind because I didn't know his house
I noticed that he hasn't been to school for almost a week, just like me
If not, I would plan on going to school the following day for the discussion
I went to the road where I had seen him so many times on
I sat in a bar shop close to the road
It could give a clear view of the road from far
I wanted to stay there and wait to know if Jason would come
One of the workers came for my order but asked her not to worry
"News are too many" I heard someone saying
"Are you talking about the monster?" Another person asked
I didn't bother looking at any of them
"But for the past two days now, I haven't heard anything about his killing" another person said
"Haven't you heard that COP Kelly made a public announcement that he was out for him, I guess, he has arrested him"
That statement touched me but I had to maintain
"How can you arrest a monster?" Someone else asked
"If he has, he would have made another public announcement"
I was listening to them but my eyes still on the road
Not too long, I sighted Jason's car coming
I walked out from the bar and rushed to the road side
He wasn't in much speed
I began to wave for him
When he saw that it was me, he parked right before me
"What are you doing here?" He asked
"Just want to see you" I replied
"Any problem?" He asked
"No"
"Okay then, come inside" he said
I nodded and walked to his car
I opened it and entered as he drove off
"So go straight to the point" he said
"It is about we, the destined ones" I replied
"How do you mean?"
"I want us to work together and find out the remaining two" I replied
."do you have any plan?" He asked
"According to my Uncle, he said that all this people are close to me" I replied
"Am suggesting, since you are one, maybe your cousin sister, Benita might be among" I added
"You are making sense but what could be hers?" He asked
"Maybe she is the one who can read what they wrote in that book" I replied
That has been my thoughts
"So how do we find out?" He asked
"It is simple, we will just drop the book on her desk, if she sees it, she would definitely like to read it" I replied
"Wow, you are really a genuine, so I will have to go to school tomorrow?" Jason asked
"That's the only way" I replied
"Okay then, see you tomorrow at the school" he said and parked at a spot
"You have to get down here because I have somewhere important to go now" he added
"Okay, thanks, see you tomorrow" I said as I got down
I took a cab home
Just as I opened the gate, I saw David jumping out from the fence
I remembered the conversation at the bar
People could really say what they aren't sure of
"Uncle" I said as my ran to him
I rushing inside
I got inside and saw my Uncle still as usual
"You seems scared" my Uncle said while I squatted to dress the bandage on his forehead and shoulder because that was where David attacked him
He was lucky to have dodged the one on his forehead
Even though it caught him but it was better than getting him fully
It was funny that I was the one that bandaged him instead of calling a doctor
✓✓✓✓✓✓
….. Victor POV ❣️
In the office
I cancelled school for the day because I needed to run things in the office.
✓
It was still confusing on how Mr Patrick dropped a book that I could not read anything in it
The handwriting and language was totally different from the ones I have ever seen in my entire life
If he should have dropped it for me to read, that means he must have mistaken because I couldn't read anything in the book
I took the book and decided to go through it
Maybe I should be looking at the pictures in the book
Lots of pictures was there
Each page has a picture with something written under them
The only thing useful there was those pictures
I got to the middle of the book and saw
"You Are Welcome To Your Part" it was boldly written
I shook my head and opened it
Just as I was about to read it, someone knocked at the door
If Mr Patrick has kept the book for a long time, then it supposed to be secret"
I thought
The knock came again, as I closed the book and dropped it in my drawer before ordering the person in
Just as the door opened, Sonia walked in with her usual flask of food
"You kept me waiting, hope there is no problem?" Sonia asked walking in
"Sorry I was sleeping" I lied because there was no other excuse
"No problem, here is your breakfast" she said dropping the flask on my desk
I gestured her to sit while I took the food
I was damn hungry and she seems to have known that I was going to die, that's why she arrived
She has proven beyond doubt that she loves me
I thought it was time to give her the chance, by loving her back
I have to try giving my heart another opportunity to love again
At least she was the right one
"Your food is always delicious" I said to start up a conversation
At least she would know that I was getting to her….
"I have to try my best, even though I don't really cook" she replied while I smiled
Another thing about rich people was that.
"You are the best" I complemented
My mind was always going to the book
If Sonia leaves, that would be the next thing I would do
"What can I prepare for you by tomorrow?" She asked
Truth be told, I don't have anything in mind
"Wait, but you didn't go to school today?" I asked
I almost forgot it because I didn't
"I have to prepare your breakfast first, I will go" she replied
"Oh, I see" I responded
"I have to be on my way and as for your lunch" she paused
"I will have to check on that" she added before standing up
"Take care of yourself" I said while she smiled nodding her head
"And you too"
✓✓✓✓✓✓
…. Jason POV ❣️
That morning, I dressed up for school
Everything makes me to forget something like school
Although there was nothing much at school because it was just revision period for us
That was why it wasn't a big deal
I first of all drove to the hospital where David's mother was
I gave her, her breakfast and watched her relax back
Her question never changed
Still about David
It was kinda frustrating but I was doing it for love for humanity
I knew that David would surely pay, after being free but the main thing was to free him
I waved the woman goodbye before leaving for school
As I was driving to school, my mind was on how my returning would be because I still needed to get someone's lunch before meeting her
I drove straight into the compound and parked
Ladies from junior classes came to greet me as usual
Being rich has lots of things
I walked gently towards my class
My eyes with that of Benita met, just immediately I stepped into the class
She returned her face to whatever she was doing
I ignored her and walked straight to where Dorothy was sitting
I looked around and observed that Jenny wasn't around
I wondered what she was up to because she must be planning something with COP Kelly
"So how are we going to do this?" I asked referring to Dorothy
"Maybe we should wait until break period, so that no one would suspect us" she suggested
It was a great idea
Our plan goes like this
I will first of all borrow a seat just behind her seat
If we put it there, then we would wait until she comes back
I will just eavesdrop her because I was sure that she would be shocked
"Aren't we forgetting something?" I asked remembering something
"What could that be?" Dorothy returned the question
"Escape plan" I replied
"As in what if she can't read it, how then can we take it back from her?"