The Rejected Demon. Chapter 70
9 min read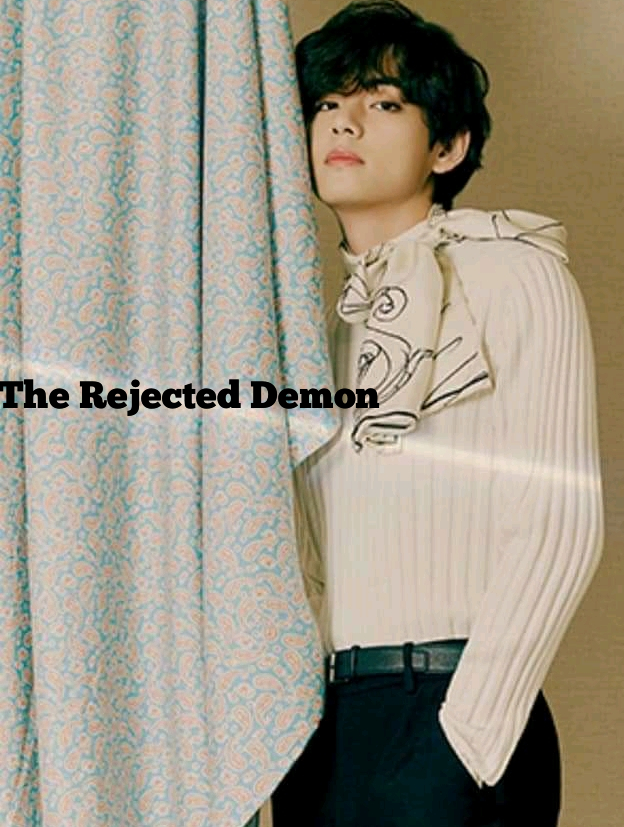 ⚔️????☠️The Rejected Demon ☠️????⚔️
……………❗????He's a Vampire ????❗
????????Chapter Seventy????????
Written By Chris Val ????
…. Dorothy POV ❣️
Continuation
I couldn't believe what happened
Victor had totally became different person
I was lost in thought when someone tapped me on my shoulder
I raised up my head to see Victor standing there
"Have you changed your mind?" I asked standing up immediately
"Am here because you said that you have only your transport left with you" he said giving me some cash
"That's not what am asking for, please David is dying" I said with tears in my eyes
"After all, he was responsible for Zita's death, it won't be bad if he dies" he responded
I couldn't believe that those words were coming out from Victor's mouth
He dropped the money on the table and walked away
"Why is this happening" I cried
Since my mission wasn't successful, I had to return
Maybe I should find another way to replace Victor's role
I took my handbag and walked out of the restaurant
I would have to book for another urgent flight
Even though it would take time but I used the opportunity to wait for Victor
Hoping that he would change his mind
✓✓✓✓✓✓
…. Victor POV ❣️
It would be hard for anyone to believe that what I did was the best for me
Even though I wasn't able to read what was inside that book but I was able to read the part that says about me
All the characteristics listed there was me
I had the gift of seeing ghosts and also to control them
My Mom told me that I was born with such gift
That anytime they gave birth, the baby would die after some minutes but during my own birth
There was a heavy rainfall
Lots of thunders with different sounds was encountered that day
My Mom and Dad was in the car rushing to the hospital because my mother was in labor
On their way, my Mom started shouting that I was coming
Just then, a heavy rainfall started
The flood that was accompanied with it was too much
It do carry some moving vehicles
My Dad got scared of it and parked
To wait for the rain to reduce
My Mom couldn't stop screaming that I was coming
My Dad couldn't do anything at that moment
He decided to help her, maybe to deliver me inside the car
My Dad was able to use some sweet words to calm my mother
So that the pressure wouldn't be much
After some minutes, I was delivered
As soon as my body saw the world, another great thunder stroke our car into two but nothing happened to any of us
Isn't it strange?
The rain started coming inside the car
My parents had no other choice than to carry me and ran out of the car
They rushed to a nearby house for shelter
Just as they got in there, someone among those people in that house, disappeared
It surprises everyone that they started suspecting us
They said that the guy who disappeared, was just coming back from a trip he went for
For three years ago
They accused us for taking him
"This child is strange" my father had said to my Mom
By then, the rain has stopped
They called police for us
Just as they were still talking with the police, an ambulance was heard from outside
The building was just on its own, without any gate
The ambulance drove in
It was kinda confused
The ambulance driver got down and walked up to where we were
"Sorry for the interruption but is this Mr Ford house?" He had asked while the owner of the house responded positively
The ambulance driver made a sign with his hands and his co workers opened the boot and brought out a corpse
"That's my son" the mother of the guy said with tears in her eyes
"This guy died two months ago but no one knows anything about him" the ambulance driver started
"We had to investigate on that because it would be odd, burying him without his family's awareness" he added
"You mean he has been dead all this while?" Mr Ford asked to confirm
"Yes, we would have gotten here on time but the rain was too much" the ambulance driver replied
Because of that, my parents began to think about me
After some days, I was still alive
They took me to a priest who told them that I was born for a reason
And I also have a mission
✓
That was how I began to exist
It was true that destiny can't be changed but can be delayed
At this point in time I just wished to change it
When the priest was mentioning about my gift and mission, he didn't make any comments about my death
That's why I wanted to change it
I had only one plan which was to use Bonny to replace me
He always wish to see Dorothy again and if I had to use this method, he wouldn't think twice than to accept it
I remembered that Sonia told me that she would be coming with my lunch
She must have been worried' I thought
I called her line but no response
I tried so many times but it was the same thing
I had to leave about it and call Bonny
✓✓✓✓✓✓
….. Bonny POV ❣️
I was feeling horny that afternoon that was almost evening
I called the normal lady who do service my engine anytime I feel like
It was really fun living a lustful life
School wasn't what I was after
"Hello sweetie" the lady as she opened the door even without knocking
"You bitch, you get to learn how to knock"
"What if am changing?"
"Is there anything new in there?"
"I have been seeing that for months" she added smiling
"I still have my respect" I said
"Sorry sir"
I couldn't help it but to smile
"What do I have to do today?"
"I felt that it might rust if you don't service it" I said
"That's why am always here" she replied and dropped her bag
"I had to stand this long just because of not knocking" she added
I don't have to reply to that
✓
After the little enjoyment, we slept off but was woken up by the sound of my ringing phone
That's why I always turn off my phone
I forgot to do that, after calling this bitch
I took it and wanted to decline it
But seeing that it was Victor, I decided to pick up
"Hey, what the hell is wrong with you?" That was his first statement
"Dude, what's the problem?" I asked feeling weak
"I have been calling you since afternoon but was switched off" he said
"Dude, am very tired now, please can you go straight to the point?" I asked
"Dorothy was here, as in she visited" he replied
I couldn't believe what I heard
I had to jump up from the bed
"What!!!"
"Where are you now?" I asked with my eyes wide open
"Am in the office now" he replied
"I will be there now" I said
"But….." He wanted to say something but I was fast in hanging up
"I have been wishing to meet Dorothy since after that incident" I said to myself and rushed to the bathroom
That bitch was saying something but I wasn't ready to listen
I took my bath and walked out from the bathroom cleaning up my body
"Aren't you gonna talk to me anymore" that bitch said
"Your time is up, I have somewhere to go now" I replied as I changed into something nice
"Am asking, where the hell are you going?" She asked
"Just start going" I said instead
"What?"
"Are you changing or I should throw you away like this?" I asked with a serious look
"Okay, fine, am changing" she replied
I could do anything for Dorothy
Since she was in Switzerland, I guessed she must have come for me
I smiled to my thought
"But I will come back for you" she added before leaving
She was quite fast in changing
I ignored her and took my necessary stuff
She was already gone
I locked my door and rushed out
I rushed into my car and drove out
I parked outside and got down to lock the gate
"Dorothy, am coming" I said to myself smiling
I drove straight to Victor's office
I knocked at his door and he opened it from inside
I rushed in with a great speed
"Where is she?" I asked looking around the office
"I took her to a restaurant where she should eat because she was very hungry" he replied
"So where is that, which restaurant?" I asked
"Can you be able to stand her?" He asked
"Why not, I will have to use the opportunity to apologise and explain to her everything" I replied
"Okay then, let's go together" he requested
It won't be bad either
✓✓✓✓✓✓
…. Doctor Henry POV ❣️
First time of appearing with my name, right?
I don't wanna confuse anyone
My name is Doc Henry
Mr Paul was my old time friend
He was really good in personality
He was the one who used his father's power to put me in the position of doctor
The only problem he had was keeping a bad friend who was Luke
I always warn him against it because I knew Luke as someone with a devil's mind
After hearing from Paul about how he was betrayed by that same Luke I warned him about
I advised him to go far away from the country
Two years later, he visited me with his wife
He told me that his mother died after what happened
He was left to take care of the business
Luckily for him, he was able to stand
He planned on how to recover what he has lost but I advised not to
Because it wasn't yet time
We needed to wait for some time and come up with a great plan because Luke still have lots of evidence with him
He asked me to promise him, that no matter what, even if he was alive or not, that I should take back what belonged to him
Maybe to his child even though he has none, then
✓✓✓✓✓✓
…. Faith POV ❣️
Seeing how Dorothy's plans has been going
I thought it won't be
I watched exactly how their conversation was
Dorothy was really trying
I was just watching how lonely she was in the airport when the queen mother appeared
"You are welcome queen mother" I said bowing a little
"That little bitch doesn't accept defeat" the queen mother said
"But her plans aren't working out" I replied
"Don't be too sure because you don't know her next target" she said
"Queen mother" I said walking closer to her
"Some months ago, you asked me to kill Jason and find out the other person" I said
It also looks like a question
"Yes" she replied
"I think the other person is Victor" I said while she smiled
"Exactly" she replied
"Unbelievable but how can I kill someone with such gift, he just stronger than that leaf in power?" I asked to know her plan
"Yes but all of their Powers are connected together" she replied
"That's confusing, how do you mean?" I asked
"Assuming you killed Jason when you had the opportunity, Victor's power will be gone" she replied
"Seriously?" I asked surprisedly
How could that be
"Yes and once you kill Victor, then you will be able to kill Dorothy" she replied
"What of Jenny?" I asked
"Killing her won't change anything, her power isn't as strong as others" she replied
"So what should we do?" I asked
"We will have to wait for her plans because we can't kill any of them now, their Powers has been joined together than before and it works together because they have discovered themselves and what they have" she said
"Imagine combining the five powers together, it will definitely destroy us" she added
"That means we don't have any chance?" I asked because I was scared of being destroyed by my own mistake
If Jason gets to know where I belong, he might hate me
"We just have to wait for her plans and we need to be planning ahead of her" she replied
"Time to use Jason" she added
"But he has the leaf" I said
"Let's see to that" she replied