Married To A Millionaire. Episode 21
4 min read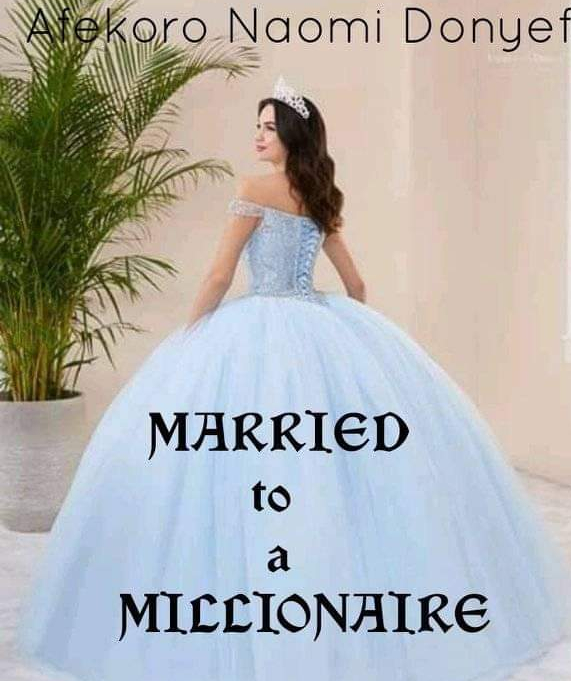 ♥️ Married to
A
Millionaire ????
♥️(Blackmailed into marriage)????
••••••••••••••••••••••••••••••••••••••••••••••
••••••••••written by
Afekoro Naomi ????
Romance ♥️. Betrayal ????. Deceit????.
???? Episode (21) Twenty_One♥️
°°°°°°°°°°°°°°°°°
Cassandra ♥️
We sat waiting patiently for the doctor to come out with a positive report. Shawn had a distant look on his face,like he was battling within himself.
"Ma'am the car is ready." Jack said as I sat,rooted to the chair. Leave Shawn alone in this condition? I don't think so.
"Cassandra,you have to go to school. Even colline is in school already." He was trying to sound Stern, trying not to break down but I knew it was a battle he'd never win.
"You want me to leave you alone? In this_" he turned to look at me, placing his finger on my lips to seal it.
"I want you to go to school, become a better woman for me,for Sara. Become the mom she never had. Become our rock,our pillar. Become my empress,my queen. I don't want you laughed at whenever we go out. I want you to walk with your head high,do you get me?" He asked but I couldn't speak.
The lump in my throat was proving it difficult to talk. "We'll be at home when you get back. We'll have our wedding as soon as possible so I can finally make you mine, make my babies with you and kiss you anytime I want." He whispered, drawing his face closer to mine as the door opened.
"Mr Handel." The female doctor said and I noticed the venom in her eyes. She stared at me as if I was the cause of her problems.
"I'd like to speak with you" she said, looking intently at me before adding"privately".
"Jack. Take her to school then drop at the casino and get the documents for me." He ordered before kissing me lightly on the lips and walking away with the bitch.
°°°°°°°°°°°
Shawn????
"I see you've gotten a new p'ssy to fvck." Doctor Regina said as I scoffed. I should have known that would be the reason for her so called 'private' talk.
"She's my fiance so address her properly." I fired back and noticed her shock expression.
"Wh_what do you mean? That girl?" She asked and I nodded before standing on my feet.
"So what do you want? Or wanna talk about?" I asked as she sighed.
"About my offer. I can carry the baby for you or become pregnant for you. All you have to do is treat me like your woman." She said shamelessly as I chuckled.
"You really think fvcking you that night,four years ago was fun?" I asked as she gasped.
"You really think I wish to fvck you again? Huh? Don't forget it was a dare and nothing more so don't think too much about it." I fired and walked to the door.
"You'll regret turning me down. Don't forget about your moans,you moaned so loud on that night so don't act like a saint here." She finished but I only scoffed and walked out.
°°°°°°°°°°°°°
"Sir the event planner has been calling. She even complained about Miranda shunning her over the phone." Susan the top floor assistant said and I wasn't surprised.
Miranda would never allow my engagement or wedding to be a success so am not surprised.
"Tell her to meet with me before closing hours. Fix a date for three, I'll be meeting with her same with my girl." I replied and walked into the elevator.
"You found a replacement for me? So soon?" Miranda asked as i frowned. "You may leave." I said, punching some numbers into the phone.
Soon,the guards came rushing in as they pulled her away. "Shawn. It's not over,its not over do you hear me? Huh?" She screamed back as I sank into my chair.
Daphne ❣️
I sighted Cassandra the moment she stepped out of the car. She looked moody and I was tempted to run up to her but I stopped myself.
Does she know we're siblings? If she doesn't know, should I go ahead and tell her? I battled within myself as she approached me.
"Hey Daphne, you seem lost." She said
"You look down, distant." I replied as she opened her mouth to say something but she shut it immediately.
"Uhm. Really?" She asked and I nodded. Besides how do I tell her mom wants to meet her? How do I bring them together? I asked myself as I stared at her.
I'll have to do it. Definitely. I thought as we made our way to class.