The Rejected Demon. Chapter 77
10 min read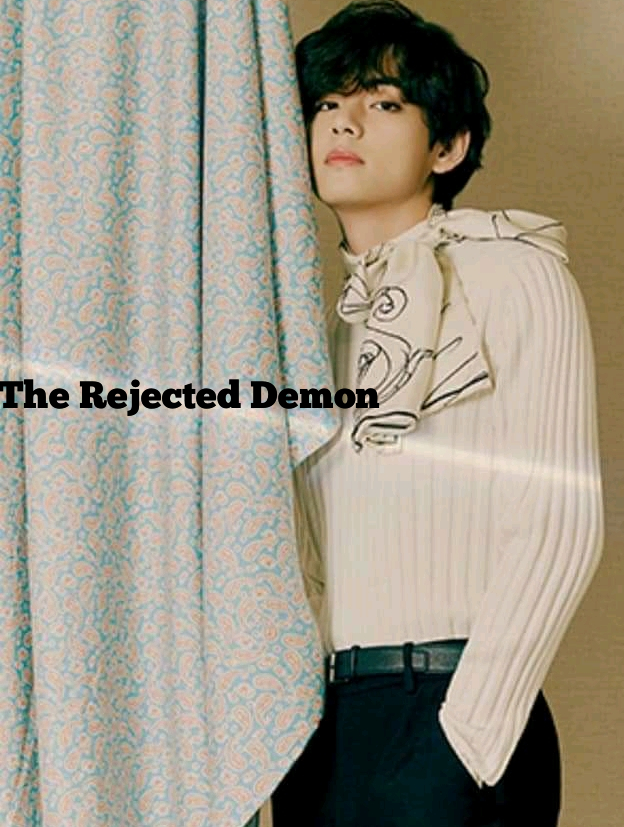 ⚔️????☠️The Rejected Demon ☠️????⚔️
……………❗????He's a Vampire ????❗
????????Chapter Seventy-Seven????????
Written By Chris Val ????
…… Dorothy POV ❣️
Continuation
It was at that point that I understand that life comes first
The way Jason and Bonny took to their heel was somehow funny tho
I stepped out from where I was hiding with my mind repeating what my Uncle had told me
I was busy watching him and was timing it, when I would call him by his name
Suddenly, his speed decreases
"David" as I called it, he fell down
I widened my eyes looking at him properly
He didn't make any move
I turned to face Jason and Bonny who were much far from me
"It works!" I shouted
"Are you sure!?" Bonny shouted back
I didn't reply that, I turned and walked closer to David
I touched him but he didn't make any move
"Are you sure that he is not playing with us?" Bonny asked as they walked closer
"Am sure it works" I said
"Remember, we don't have time and I don't know what Jenny is planning" Jason said
"How are we going to do about him?" Bonny asked referring to David
"He can't walk, we need to carry him" I replied
Jason nodded looking at Bonny
"Oh no, not me" Bonny said waving his hand
"You get to be serious dude, we don't have time" Jason said
He was really cool
I prayed he gets someone good for himself
"Let me confirm it" Bonny said walking closer to David
He pushed him and David turned over as he roared a little
Bonny almost ran
I couldn't help it but to smile
✓
We were able to take David out from the desert and put him inside the car
I thought he would be smelling but surprisedly, he wasn't
I don't know why
"You guys can wait for us at the George junction" Jason said
"You guys need to be fast as well" Bonny said
✓
We drove to my house and went inside for the last meeting
"You don't need to delay" my Uncle said immediately I got in
"Check the second cupboard" he added
I rushed to it and opened it
Tears was already forming
"Take that, it is called TP gum" he said while I nodded as I took it
It looks strange
"During the final operation, a demon will show up, as she walks, she will be changing from a demon face to a young lady face" he said
"Am not getting it" I said because I was confused
"You will get to understand it when the time comes" he said
"That demon was casted out of Lucy's womb after she died"
"She died with a baby in her womb?" I asked
"Yes, so as they casted her out, she was kept in a forest, after some days, a queen mother took her and also wanted to use her for her own work"
"So, she gave her a human body for her to be able to go around with other human being" he added
My mind ran to the demon that normally work with me before
She must be the one because she do transform into a lady
"So what am I supposed to do?"
"This TP gum is supposed to be given to her by someone who loves her and that will be when the Tomb began to seal, because during the sealing of the Tomb, every single demon will be gone and gone forever"
"This TP gum will have to kill the demon in her and she will be left with the human body" he added
"So, how can we find someone that loves her?" I asked
"Solution always come when the time comes, just be calculative" he replied
That was the third time he was telling me that
"Don't forget to take the book and the leaf, maybe when you guys get there, you will find a solution on how to overcome the demon in there" he added
"I will see to that" I replied
"Don't lock the gate" he said
"Why, it will be dangerous" I said really worried
"I just want people to be able to see my body when am dead" he replied as tears couldn't stop flowing down from my eyes
✓✓✓✓✓✓
…. Jenny POV ❣️
Jason had called me earlier and told me to wait for him
I didn't have any other option than to wait
I was still waiting for him when COP Kelly's call came in
"What's the information?" He asked immediately I picked up
"Jason is yet to come" I replied
"Aren't they playing you, they must have left" he said
"They can't, because no one can read that book except me" I assured him
"I will be waiting for your call" he said and hung up
I sighed and dropped the phone
I looked at the ceiling
Just then, someone began to horn from outside
I took my handbag and put another phone inside it, should in case
I walked out from the living room and met with Jason who just drove in
It was only him and his driver
I became confused
"Why only two of you?" I asked as I walked closer to the car
"Others are waiting for us at Dorothy's house" he replied
"Even David?" I asked, to be sure
"Yes" he replied
"You should have told me, so that I could go there myself" I said as I walked over to the other side
I got in and we drove off
As fast as I could, I sent a message to COP Kelly
Telling him that we were at Dorothy's house
✓✓✓✓✓✓
….. Jason POV ❣️
I was able to fool her and we drove off
Jenny started typing something on her phone and I smiled to myself
After some minutes of driving, I asked the driver to take us to George junction
"I thought you said that they are at Dorothy's house?" Jenny asked when I gave the instruction
"Yes but I want to get something there, it is really important for the journey" I lied
She just shrugged
I had to make another plan, concerning her phone
I waited until when we got closer to the George junction
"Please can I check something in your phone?" I asked
"What?" She asked back not feeling comfortable
"I have a network problem and I need to know the meaning of what Dorothy wants me to buy at the junction" I lied
It was a sweet lie ????
"Say it, so that I will type it for you" she suggested
"Am not running with your phone, am still here with you" I said
She looked at me for sometime before giving out her phone to me
I smiled collecting it
I saw a notification at the top of the screen and I scrolled it a little
It was COP Kelly
I smiled
"Aren't you checking again?" She asked
"Oh, I will, we are here already" I said pointing at the windscreen and the driver parked
"I thought you said that they were waiting for us at Dorothy's house?" She asked
"Let's meet them first" I said instead and opened the door
Jenny got down as well
I walked to where the driver was and gave him Jenny's phone
Meanwhile Jenny's mind was at what she saw
I instructed the driver to go and he drove off
"Why is he leaving?" Jenny asked really surprised
"We have to take one car" I replied and walked ahead of her
David was leaning his head on Dorothy's shoulder
That was love
Even in his condition
Bonny was sitting in the front leaving a space at the driver's seat and one at the back
"We are good to go guys" I said opening the front door
"No, I can't stay at the back" Jenny said
I looked at Bonny who understands what I was trying to say
"Okay, come and stay here" Bonny said getting down
He walked over to the back and got in
Jenny looked at us through the window before opening the door
She got in and closed the door
"Hope we are ready guys?" I asked looking at the back
"Yes," they chorused
"Your seatbelt" I said before turning on the ignition
I was able to learn the location through browsing
I had to spend the whole night browsing about the location of the place where Dorothy said we were going to
"Oh, Jason my phone" Jenny said on our way
"Oh my God, I forgot it in the other car" I replied
That was how I planned it, before concluding on taking two cars
I didn't know that I could make such plan
"I suspected it" Jenny said and hissed
✓✓✓✓✓✓
…… COP Kelly POV ❣️
Immediately I got the message from Jenny about them being at Dorothy's house with David
I drove straight there
I was with another policeman, should in case if the situation become worst
Immediately I got to the house, the gate was open
I got down and looked around before going inside
I brought out my gun because I don't know what would happen next
I walked gently inside the house because everywhere was already opened
I got to a room where I could hear a little noise
I couldn't drop down the gun as I walked inside
It was only Mr Ken lying on the bed with lots of marks on his face
I looked around the room but Mr Ken didn't say anything
"Where are they?" I asked him as I walked closer to him
"COP Kelly, you can never stop this from happening, otherwise, it will take your head" he said instead
"This old man is talking rubbish here" I said really angry
"Anyways, I don't have your time" I added
A message bumped into my phone and I didn't hesitate to check it
It was an unknown number
"This is Jenny's second number" it reads
"Jason lied to me and I don't know where exactly we are going to, just try finding out"
I looked at it again
That Jason of a guy keeps making mistake
"I need to track them" I said rushing out from the house with the other policeman
✓✓✓✓✓✓
….. Bonny POV ❣️
It was really a long journey
I was just thinking on how to tell Dorothy that I still love her
Just that the courage couldn't come but I didn't give up
"Dor-Dor" I called after some minutes
"Yes" she replied
"Am sorry but I didn't remember doing you wrong, I just want to tell you that I still love you" I said
"Let's not talk about this now, until we are done" she replied
It was obvious that she was in love with David
✓
It was getting to the afternoon time when we got to the area
It was wow
It looks like a beach but no one could near it
At the other side of the river was a building with a shining color
It was really great
We got down and carried David as usual and was walking closer to the big river
Dorothy and Jenny was carrying the bags that contains some food stuffs
"Hey!!!" We heard someone shouting from the back
We turned to look at the person and it was an old man with a small bag
"That river is dangerous, no one has ever be on it and come out alive" he said
I was already getting scared
"So, I will advise you all to go back" he added
"This is the same reason why we are here" Dorothy said
"I won't experience this again" the old man said as he walked out
"Let's continue guys" Dorothy said and we complied
We got closer to the river and Dorothy dropped a liquid into the river and a boat appeared from nowhere
We were able to get inside it
The boat started moving automatically
The more we move, the more the building kept shifting
✓✓✓✓✓✓
….. Jenny POV ❣️
After some hours in the boat
I wondered when we would reach there
I was able to send COP Kelly a message with my second phone
✓
We shared the food Dorothy brought for us but she only give David some liquid
✓
It was getting to evening time when we finally got to the Tomb
We got down and the boat disappeared
"Here we are" Dorothy said breathing out
"Take" she added, giving me the book
I reluctantly took it and opened it but it was blank
I turned to look at Dorothy
"Don't worry" she said and I returned my face to the book and everywhere was filled
The door looks dangerous and would take someone's life once it being opened
Who would I want dead apart from David
✓✓✓✓✓✓
…. Dorothy POV ❣️
I was just looking at Jenny, hoping that she would tell us something
She couldn't stop smiling
"We need to stand David up" Jenny said
"You know that he can't stand in this condition" I went against it
"It requires David's hand at the door, Jason on top and you on top of them all" Jenny said
"Okay,is there anything that you need to tell us about this door?" I asked to know if she will
"No, the only thing is to open it or are you doubting me?" she replied or rather asked
"Not at all" I replied
"Let's do it, we don't have time" Jason said
"I will hold David" Bonny said
I swallowed my saliva first
"Let's just be careful guys" I said as we positioned ourselves
There was a button on the gate
Bonny took David's hand and places on it
Jason places he's on top and I did mine
The door made a move and started opening
Everyone had to return to their positions
Jason and Bonny was busy carrying David to sit on the floor, so as to wait
Just then, an arrow flew out from the building
Before I could shout for them to watch out, the arrow has already find its way into Bonny's stomach
No one could believe it as we all gasped even Jenny
I wondered if she was planning on another person
"Dor-Dor" Bonny called and fell on the floor with bloods filled his mouth