The Rejected Demon. Chapter 90
10 min read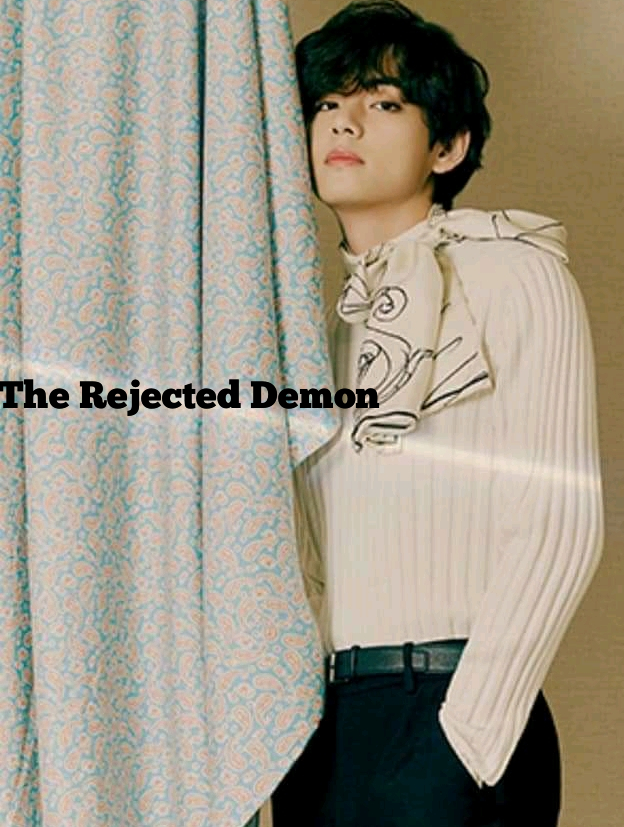 ⚔️????☠️The Rejected Demon ☠️????⚔️
……………❗????He's a Vampire ????❗
????????Chapter Ninety????????
Written By Chris Val ????
….. David POV ❣️
After so many weeks and months, I finally met my mother alive
The previous day when I got home but couldn't find her, I thought maybe she was among the victims during the time I was totally possessed
"Have you been eating?" My Mom never ran out of that question ????
"You don't have to worry Mom, am now a grown man" I replied
"You can't say that when it comes to hunger, you like skipping your meal" she said
"Is it true that you were possessed?" She asked
I wondered who could have told her
Maybe Jason, because he hated me before
I wondered why he still saved me from the bullet
"David" my Mom called as my mind comes back
I have been thinking
"What are you thinking?" She asked
"The truth is that I was possessed" I replied with my face down
"So you were the one who killed your father?" She asked and I was forced to raise up my head
What could be in her mind?
Will she disown me?
"Just tell me the truth" she added
"Yes, I was the one but I wasn't myself" I replied with an innocent face
"No problem, I just wish him to rest in peace" she said
I couldn't believe that
"I don't have to loose him and reject you as well" she added and hugged me
Mother's love ❤️
We chatted on how our days has been
After the chatting, I left to the doctor's office, since he asked me to meet him
I knocked on his door and he ordered me in
He gestured me to seat, while he rushed what he was doing
He arranged them in their position before facing me
"Welcome back David" he said while I smiled
"Thank you"
"Please, can you tell me why you asked my Mom to stay here instead of running her business?" I asked while he smiled
"I have known your family before you come into existence, am even your doctor" he said
"But that doesn't mean" I responded
"Your mother's business is still active, she doesn't need to be there before it will be moving well" he said
"Your mother's life is in danger out there" he added
"Right from time, when I was with her, she was never in danger, so why all of a sudden?" I asked
"Don't worry, you won't understand but as time goes on, you will definitely understand" he replied
"Let's talk about what we have on ground" he added
"What could that be?" I asked
"Jason don't have much day to live" he replied
"What?"
"It is just on his shoulder"
"Yes, but he had lost lots of blood and he needs blood transfusion" he replied
"I don't really know his parents but I will check on that" I responded
"You don't need to do that because we have someone here who can do that" he said
"Really? Who could that be?" I asked
"Your mother" he replied
I narrowed my eyes
"My mother?" I asked
"Yes, their bloods matched and we need to carry out this unless, his life will be in more danger than now" he replied
"But is my mother aware of it?" I asked
"No, I needed to tell you first before any other person" he replied
"Hope it won't endanger her life?" I asked
"Not at all" he replied
"Just look for a way to convince her" he added
✓✓✓✓✓✓
….. Faith POV ❣️
How twisted my life was
I wondered how I would cope with the fate that Jason was my blood brother and we had have encounters
It was surely a crime
Unknown crime tho
My wish of not loosing Jason was coming to past but destiny was something else
I couldn't stop thinking about it
Jason was also quiet
I guessed, he was thinking about the same thing
A knock on the door brought me back to life
"Come in" Jason said as the door got opened
David walked in
"You guys look dull, what happened?" He asked leaning on the wall, close to where Jason was
"Am just down" Jason replied
"Maybe you need blood" David said
Since I was his sister, I thought I needed to help with the blood transfusion
I stood up and walked out
David called me but I ignored him
I went straight to the doctor's office and knocked
I went in, when he ordered me
"Please doctor, I want to help out" I said looking at him
"How do you mean, sit down first"
"There is no need, I really want to help" I responded
"How?" He asked
"I want to help and transfer my blood to Jason, I heard that he needs blood" I replied
"We have gotten the denor" he said
"Really?"
"Yes but let me take your blood sample anyway" he said while I nodded
✓
I went back to Jason's ward
David was still there
"Jason, don't worry, you will be fine" I said sitting on the bed
"Where did you go?"
"I have to check if I could be of help" I replied
"You don't have to, the doctor said that my Mom will do that" David said
Talking about that, it sounds somehow
How can David's mother donate her blood to Jason?
I hoped it would be what my mind was telling me
"But I still need to talk to my mother now" David said before leaving
"Did you get to ask him about what the letter said?" I asked Jason
"I don't have to do it behind you, so I had to wait" he replied
✓
After some minutes, David came back with a smile on his face
"She has accepted" David said
"She will be here with the doctor very soon" he added
It was good hearing that
I thought
✓✓✓✓✓✓
….. Doc Henry POV ❣️
I had to plan things in a way that the truth will be straight up
If I should just tell them that they were family, it has to go into another process
Jason didn't need any blood but I was the doctor, they will surely believe what I said
That's why I lied about that
I collected the girl's blood sample because she said something about being Jason's sister
That was another confusing thing there
I had to take it for confirmation
David told me that his mother accepted to do the blood transfusion when she heard that it was that same boy that has been helping her
I have to make another plan
I went straight to Mrs Paul's ward and informed her that it was time
We both walked straight to Jason's ward
Mrs Paul was so happy to see him but felt sad about his condition
Even though it wasn't that bad
I informed the nurses to make everything available, in that same room
Mrs Paul had to lie down on the other bed that they brought in
"They will need to be alone as this goes on" I said referring to David and the other girl
Before I could start anything
"Faith, don't worry, I will be fine" Jason said
"I trust you, and I also need to shower" Faith responded
"I will take you to where you can shower" David said while Faith turned to look at him
"Don't get me wrong" David said
It was funny, I had to smile
"I will take you to Dorothy's house" David added
"I think it will be better" Jason supported
"But I don't really know her house" David said
Jason took his time to give the direction
"Kind of confusing but I will try my best" David said
I had to be patient until they are gone
"Please you two should be careful because of COP Kelly" Jason said
"I got that" David responded before walking out with Faith
"It is time" I said
I had to do it alone, even though I had lots of nurses working with me
I took a little blood from Mrs Paul
"That's too small for him, he needs blood, remember" Mrs Paul said
If she had known what I was trying to do, she wouldn't have complained
"I know but this blood will go a long way, he just needed to top up" I said
That was the first time of using such word in medical terms
Topping up of blood ????
"Just let him live" she said
"Sure" I responded
I first of all took Jason's own sample before injecting him with a sleeping pill
I did the same thing to Mrs Paul
I took the blood sample to my Lab
And brought back empty sack
I placed it on the hanger and puts it in Jason's arm before leaving
The sleeping injection will only take them one hour
✓✓✓✓✓✓
….. Dorothy POV ❣️
I was in front of the house with my Uncle
Chatting about lots of things
"When are we opening the store?" I asked
"We still have a long way to go first, let's put that one aside" he replied
"The savings might not be enough till then" I said
"I have made lots of saving, so don't worry" he replied
Just then, someone knocked at the gate
I looked very well and it was a familiar faces
I went to open the door for them
David and Faith walked in
I didn't know if I should feel jealous or not
"Jason is still in the hospital and Faith here doesn't have anywhere to go" David said
He seems to have read my mind
"She haven't bathed since we came back" he added while I gasped
"You would have taken her to your house" I said
"I couldn't, I have to bring her here"
"Let's go inside, David you have to stay with my Uncle" I said as we turned to walk in
They greeted my Uncle
"David, welcome back" my Uncle said
He recognized him
"Uncle, I want to help her with our bathroom, she needs to shower" I said
"She is the girl?" He asked
I understand who he meant
"Yes"
"Okay then, welcome dear" he said before we walked in
I took Faith to the bathroom
I first of all showed her the room she would come to change, after bathing
Before taking her to the bathroom
The bathroom was small but beautiful
I went back to my room and selected a better cloth for her
I dropped it in the room I showed her before walking out
Just as I got out, my Uncle excused himself and went inside
"How is Jason feeling now?" I asked David as I sat beside him
"Getting better, just that he needs blood transfusion" he replied
"So, how are you guys doing about it?" I asked
"The doctor said that my Mom has the same blood group with him" he replied
My thought seems to be coming to past
"I just wish everything will be alright" I said
"Me too but COP Kelly is my problem, why would he want to kill me, even when am normal?" He asked
"I guess, he wasn't aware" I replied even though I wasn't sure
COP Kelly was a police and I knew that they were fighting for the betterment of the country
"By the way, who show you my house?" I asked
"I think my heart was giving me directions" he replied smiling
✓✓✓✓✓✓
….. Jason POV ❣️
I woke up after some time
The sack for blood was already empty
Mrs Paul was also awake
"How are you feeling now?" She asked
"Am better" I replied, even though I didn't feel anything different but I had to use that word
Soon, someone knocked on the door and opened it
Faith was the first person to walk in
David and Dorothy followed
"How are you feeling now?" Faith asked
That same question
"I feel better" I replied
"Thank you ma'am" Faith said referring to Mrs Paul while she nodded
David went to sit beside her, likewise Dorothy
"Mom, you are strong" David said while they laughed
The door was pushed opened even without knocking
It was doc Henry
"Oh, everyone is complete" he said smiling
"David, can I see you in my office now?" He asked
"Sure" David said and stood up immediately
"Am coming Mom" he said before walking out
"Thank you very much ma'am" I appreciated
I almost forgot
"You don't need to thank me because you have helped me also, during my own time" she responded
"How about your Dad?" She asked
"He is not aware for now" I replied
✓
After some minutes, David knocked before walking in
Not too long after he walked in, another knock came
"This door will break down today" Faith said while we all laughed
The doctor walked in after opening the door
"Good that you are better now" the doctor said
"Thanks doctor" Faith said
"No problem, but good news" he responded
"Really?" I asked
"What is it" David asked
"Am actually here to inform you Jason, that David here is your twin brother"
"And Mrs Paul here is your mother" he said
"What!?" I asked with so much surprise
"Yes" he replied