My Bethroded. Season 2 Episode 7
4 min read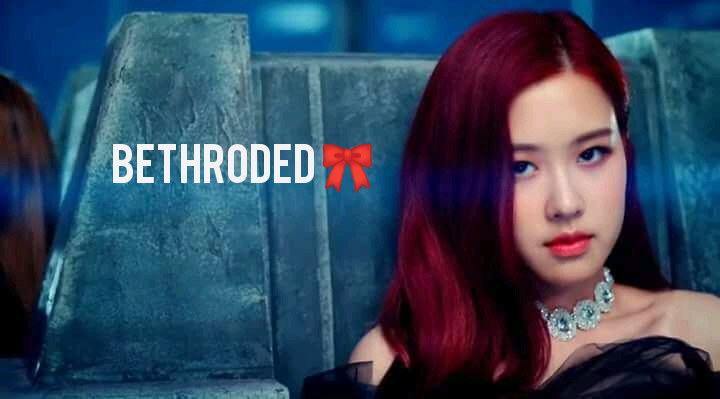 ???? My Betrothed ????
???? Our love story ????
Season 2
Episode 7
Semi final ….
✓ A short episode ✓
Rated ????????.
( Please don't read if you are below 18, this episode is super hot????)
???? Zach ????
" Baby " I called huskily kissing her neck.
I held her waist protectively and drew her closer to me.
" Can you at least wait let me put on this dress?" She asked avoiding my gaze….
" You don't have to worry, I will help you " I turned her around and pull down her zip while my hand caress her bare back…
She moaned softly reacting to my touch.
Her dress fell down leaving her with just her undies, a bra and panties.
Without doing anything else, I picked her up and pinned her to my bed. No, our bed….
The perverted part of me were screaming so loudly..
The tension began building up but that isn't going to stop me.
She's mine!
I kissed her tenderly trying hard not to let her know how much I fucking want her right now.
My hand reached her back ruthlessly unhooking her bra before grabbing her b**bs .
I broke the kiss with my other hand making its way into her panties.
I reached for her c**ts and pressed my mouth on it…
She gasped but stayed mute…
I set my d**k in her entrance before I slowly penetrated into her like the way I have wished to do all day long.
I felt her stiffened a bit, she's fucking so tight gosh! I am sure it's been ages since she had sex ..
I thrusted in and out of her trying to be as steady as I can.
" Zach" she moaned in pleasure mixed with a little pain.
I slid my hand in her hair and pushed it back ward just to have my kiss.
I lapped at her nipple and bite it while we moaned against each other.
I wish I can do this for ages, I won't get tired because this feels so good ..
" Zach…" She moaned my name..
" Yes baby , I will are fucking beautiful and sweet " I talked her head back ward running my hands through it while i increased the pace.
I brought out my d**k before penetrating again in full speed.
This feels so good, no feeling is compared to this.
She is different from those ladies I have fucked .
She's sweeter, sexier compared to them.
They are just shits that I will fucking stop pounding because I have gotten a sweeter fruit.
The one that will be there anytime I wish to and in the mood.
Alexa is mine!
My hands went to her butts and I pressed it…..
So soft and big…
My mouth landed on hers again ready to devour them.
So long she's Alexa, I can never get enough of her.
I don't mind fucking her everyday even if it means it will be the only thing I do.
Everything about her tastes like lollipop.
How can one girl take all the sweetness? This is the best sex I have enjoyed so far.
I groaned as I entered into her again.
I raised my head and pinned her back down spreading her legs wide to give ne more room to the get way of heaven.
Without giving any warning, my thrusts becomes harder which left her screaming.
Yes! That's what I want… The pleasure I am feeling right now is something i don't want it to ever stop.
I have never felt this good all my life….
This is a real love making, I only fuck those whores with no strings attached..
I wish I can do more right now but I don't want to cause her more pain.
???? Alexa ????
My hand slid around his neck burying my face in the crook of his neck.
This feeling is so great! It feels good to make love….
I have never felt this way before, not even with Eric.
" I fucking love you Alexa" he said kissing my lips while his hands was on my b**bs with him thrusting in so very fast.
The excitement in me knew no bound.
I just wish this shouldn't stop. I opened my legs widely while watching him have his way…
He's my husband and he have every right to have sex with me…
" You don't know how long I have waited for this baby "
" I love you so fucking and damn much. You are so sweet " he muttered biting my lower lip.
I gasped as his mouth licked every part of my tongue.
He bite my neck while fondling my b**bs…
Maybe this is the right time to tell him this for the very first time….
" I love you Zach " I muttered shyly.
This will bring us closer as couples and I don't regret my choice……
????????????….
Did you see anything?