Bad Boy Romance. Episode 19
3 min read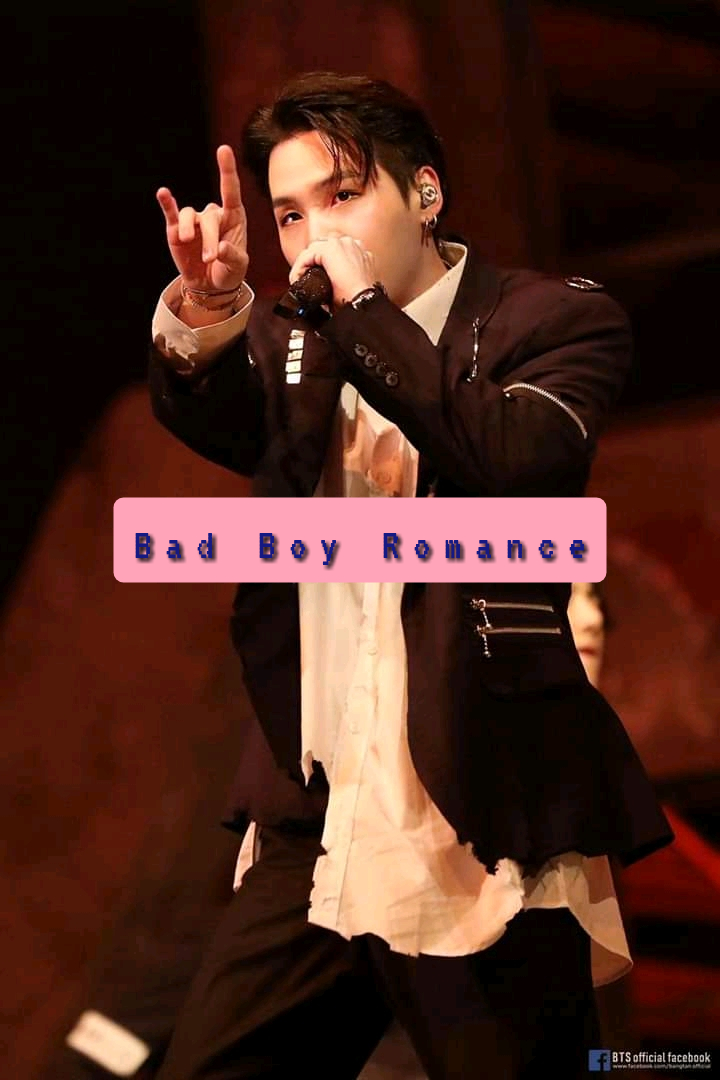 Bad Boy Romance
Episode 19
(A new friend)
.
.
Payton's POV
The Next Morning⛅
.
.
I lowered my head in shame as I walked down the school hallway.Everyone pointed at me,some even took pictures of me more and some chanted 'Nipple pooper'.I ignored them and went straight to my locker cause I'm used to their insults already..
Political money.
Toilet shredder..
And now nipple pooper…
It just doesn't end with the insults and demeaning comments…
'Don't pay attention to what they have to say babe'..Someone said from behind me and when I turned it was Serani,the black girl who was transferred to our school.Serani is the black girl who's famous for beating guys,a lot of students hate her guts but they don't have enough of it to say it to her face and now she's talking to me??…
'Uhhh thanks??'..I replied shutting my locker…
'Yeah I'm S…
'Serani I know,you're kinda famous actually and that's why I'm surprised you're talking to me'..I interjected and she chuckled softly..
'I'm not famous silly and the only reason I'm talking to you is because I've seen the way everyone treats you and it's not cool,you're a nice girl and intelligent too and uhh I would like you to be my study buddy for the month'..she said…
OMG!!!…
She's the first girl that's ever talked to me in school and asked me for a favor.The last person I talked to was bald jeff who just asked if I could help him with his math problem..
'Uhhh well Brody Anderson is my study buddy and to be honest he doesn't want me to tutor him so maybe we could ask Principal Terian if we could switch cause I don't want any trouble'..i replied and she smiled at me…
'Don't fret it too much Uncle Terian would take care of it'..
'Uncle Teri…
'Yeah Principal Terian is my uncle,we act like we don't know each other but anyway he can make a few changes and you'll be my study buddy'..she muttered..
Hmmm…
This may not be so bad after all…
Finally I can make a new friend…
Brody's POV
'Look Cooper it seems like Political money has made a new friend'..I blurted out and threw a paper at Payton who seemed to be in an engrossed conversation with that Serani.They both glanced at me and Serani said something which made the both of them laugh.I groaned loudly at the embarrassment they caused and faced the board..
'Jeez Brody why are you so worked up??'..Cooper asked with a quizzical look on his face…
'Nah it's nothing'..I replied.The whole class were busy talking and then an email notification popped up and when I tapped it I saw that it was from the school…
'What?!!'..I screamed and rose up from her chair…
'What's the problem??'..Cooper asked and all attention turned to me…
'My study buddy has been changed to sneezing Ted?? How did this happen?!!'..I cried out and turned over to Payton.I know she's the cause of this..
'You!!'..I yelled..
'Me??'..She protested raising her hands up..
'You stupid wench!! I know you asked the school to give you another study buddy and I'm sure it's your new friend right here!!! You guys fit each other cause you're both stupid girls!!!'…I screamed and the whole class gasped..
'Hey don't talk to her like that!!'..Serani spoke up as she rose up from her seat..
'Yeah??And what are you going to do about it??'..I asked and she scoffed and the next thing i knew she landed a hot slap on my face…