Bad Boy Romance. Episode 30
3 min read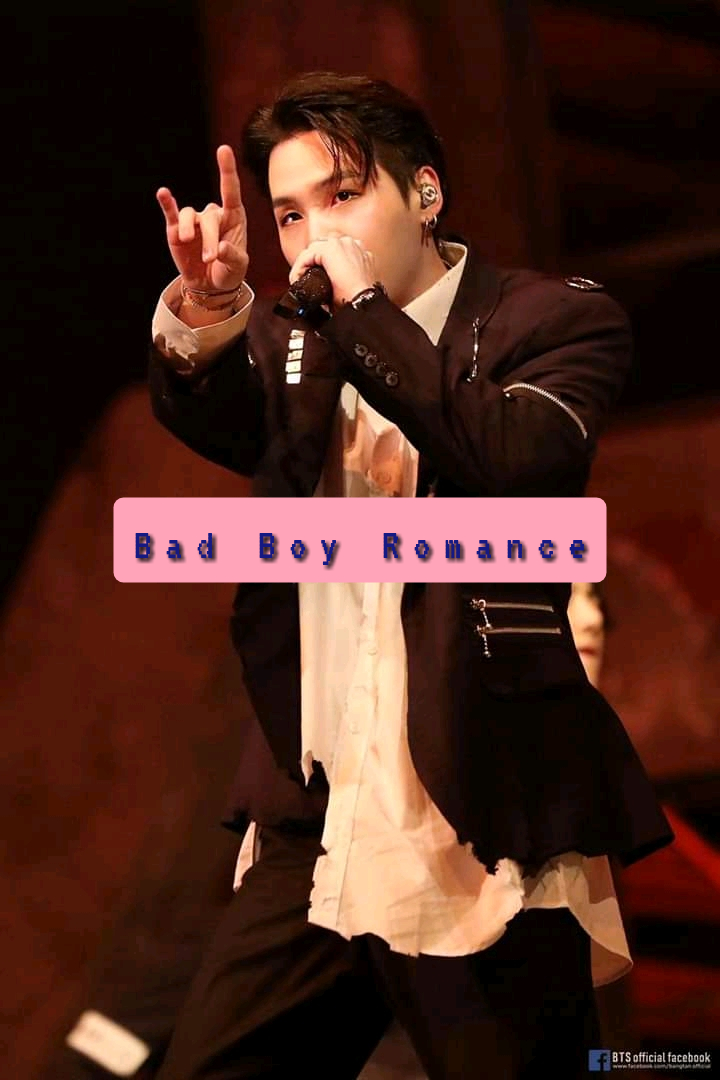 ????Bad Boy Romance????
Episode 30
(Lights out II)
.
.
Brody's POV
'Would you please shut up?!!'..I yelled at Payton who talked endlessly about the things she had to do…
'S..sorry I'm just not used to the dark..i..I'm scared actually'..she stuttered and i sighed.My hands wavered around the dark looking for her and when i found her i grabbed her hands and she let out a yelp…
'There's no need for a panic I'm the one holding you'..i muttered.Holding her soft hands sent chills down my spine and slowly I guided her to my large bed..
'Sit down'…i whispered and she did as she was told.I felt her hands shaking under mine but still she held onto me like she depended on me or something.A feeling of possession for her wavered through me but i ignored the it immediately…
Goddammit!!..
If i was alone then it would have been better but now she's here…
'Are you shivering??'..i asked with a frowned which she couldn't see..
'Y..yeah it's kinda chilly here'..she replied.I sighed deeply and took off my jacket and wrapped it around her shoulders…
'Here better now??'..i asked .
'Yeah i think t..thanks'..she replied and shifted a bit when she noticed our faces were almost touching bit.I tugged after her unwillingly and that's when i noticed that my locket was hooked on her shirt…
'Wait let me take it off'..i whispered as i breathed heavily trying to remove the locket from her neckline.She gulped hard as i used my teeth to separate it from her shirt and a dirty thought crept into my head i ignored it immediately…
She's not your type Brody…
There's a fine line between the both of you so just behave yourself..
'Is it off yet??'..She asked..
'No I guess we're stuck for a while'..i winced and withdrew from her neck..
????So lock the door and throw out the keys can fight this no more…
It's just and you and me and there's nothing i..nothing I'd ever do cause I'm stuck with you stuck with you…
????So go ahead and drive me insane baby run your mouth it's just you and me and there's nothing I'd nothing I'd ever do cause I'm stuck with you…
Payton's POV
I opened my mouth to ask Brody and closed it immediately but when i couldn't bear it anymore i opened my mouth…
'Brody can i ask you a question??'..i finally said..
'What??'..he asked irritably and i paused for a while before replying…
'I want to know why you hate me??'..
'I don't hate you'..he murmured blatantly..
'Yes you do Brody,not only do you hate me but you detest me and you always make me cry with your insults and….'..My voice trailed off as he grasped my waist and crushed his lips..
I was caught off guard but still i couldn't push him away as the kiss went in deeper.His tongue swiveled around mine and his hands rested in between my thighs…
I felt a tingling sensation inside my body and it increased as his lips delved in deeper while his hands reached to unbutton my dress and then all of a sudden he stopped…
'Brody??'..
'Stay away from me Payton please just go to bed'..he said in a rather shaggy voice..
'B..but..but..
'Please just go to bed and forget about what just happened just pretend this never happened'..He cut in and i climbed on the bed and curled up like a ball…
I felt his weight behind me and bit my lips so he wouldn't hear my sobbing..
Why did the lights have to go out??..