The Boss And The Maid. Chapter 3
5 min read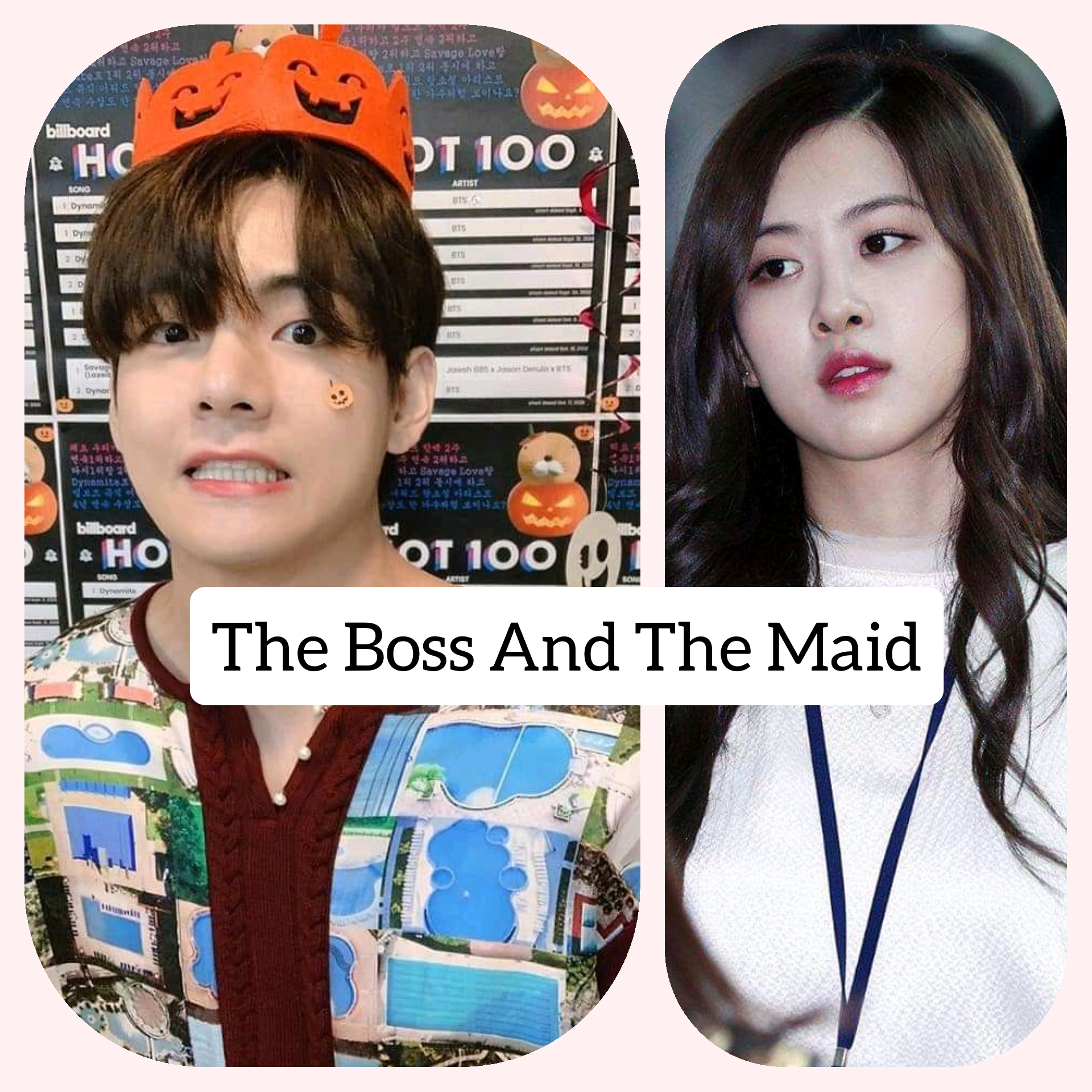 ❣️❣️❣️THE BOSS❣️❣️❣️
&
❣️❣️❣️THE MAID❣️❣️❣️
By: Author Donna
❣️❣️❣️ Chapter 3❣️❣️❣️
..
..
〰️ Miguel's POV 〰️
..
..
"I've gotten the maid sis,all she needs to do is to arrive here on time" I said over the phone, typing on my laptop.
"Okay,when is she resuming?" Violet asked as I itched my head. She's so inquisitive. Always demanding.
She always keeps me on my toes. "Tomorrow, hopefully by morning, she'll be here" I said and hung the call.
I walked out of my office as two guards followed immediately. It's time to see my guys. Alex and Max. "Sir,sir……there's a document you need to sign, and……" I cut Paisley short with the wave of my hand.
"Send it to my house,and if he complains,call the deal off" with that,I got into my car as the driver drove away.
..
..
〰️ Morena's POV〰️
..
..
Shortly after leaving the office building,a lady ran after me, saying the boss picked me for the job and I was more than thrilled because I needed it.
I sank into the leather chair, sipping the tea I prepared as……the door opened. "Morena, Morena?" Violet called, walking into the kitchen.
"Over here,the sitting room" I replied as she walked over to me. "Uhm…..I got a job in the Sanchez villa, I'll be working as a maid" I said as she gasped but quickly covered it up.
Was she surprised or what? "That's good to know,so when are you starting?" She asked. "Tomorrow,I'll be leaving, thanks for your hospitality and help" I said as she hugged me.
"Don't worry am pretty sure they're gonna give you the weekends off,so you can have this place,it's yours" she said as my face beamed with smile.
"Thanks Violet, thanks" I muttered.
..
..
I walked into the huge…..oh my goodness,it's really big. And the lawns are well maintained.
"Who are you?" A guy asked, looking at him,I knew he was a guard and Immediately I was tongue tied.
What if the boss didn't approve of my coming? Gosh am so stupid,I didn't even bother to ask for the boss contact.
"Uhmm…..am the new maid" I replied as he punched into his phone and began to walk away.
"Hey mister,I don't know my way around….can" he already disappeared out of sight before I finished my statement.
"Are you Morena?"an older lady asked as I nodded. "Yes,I am" I replied as her face brightened up.
"Alright this way,Mr Sanchez is waiting for you" she said as my heart began to race.
I wonder if he's cool,rude or nice. Oh my if he's rude,then am gonna have to teach him manners.
..
..
The lady knocked on the door…… and pushed it a little. "Go in, please don't talk back at him,he hates it and don't sit" she said as I frowned.
Was he some kind of god….or what??
"Good morning sir" I greeted, taking in his appearance. He's extremely handsome,with the look of things am sure he's got muscular chest and all.
"Morning,am sure you know why you're here, first and foremost I…..hate tardiness" he said, twirling the pen in between his fingers.
"Secondly, you don't talk back at me…… you obey all my instructions or you get punished severely" he said as I scoffed and roll my eyes.
He chuckled and narrowed his eyes at me.
"You seem to be a feisty girl,well you're no match for me,maid" he emphasized the maid as my heart sank low in my stomach.
He sure knows how to underestimate someone.
"Don't we have the right to justify ourselves?" I asked, fully ready for an argument.
"Of course you can,but you'll be out of this house the next minute and I bet you,no one's gonna employ you" with that,he faced his laptop with a devilish smirk on his face.
..
..
©️ Morning ©️
..
..
I yawned sleepily as the sun rays hit my eyes. Oh God I really feel like sleeping forever but too bad……I can't.
I hurried out of bed and got into the bathroom. By the time I came out,my uniform was lying neatly on the bed for me.
Am sure Mrs Mona must have placed it there. I quickly dressed up, tying the bonnet on my head and walked out.
I was given a tour earlier on yesterday so…..it's not new to me anymore. I walked through the halls made for the workers.
The boss is so full of himself. He actually divided the house into two equal halves, one part for his workers then the other for his family.
"Good morning Mrs Mona" I greeted as she smiled. "Morning Morena…..how was your night?" She asked as another maid walked in.
"Mrs Mona,Mr Sanchez wants you in his study" she said, adjusting her uniform. Gosh did she just screw the boss or what?
That'll be gross….. "So what's your name?" She asked, grabbing a mop and bucket.
"Am Morena and you're?" I asked, looking around for any cleaning agent. "Oh am Brenda….. come on,we have somewhere to clean" she said as we bumped into Mrs Mona.
"Try not to get close to the main office,he's busy" she said sternly as Brenda looked at me.
We began to mop the floor….. talking about random things until we got to the Bottom of the stairs.
"Uhm…… Morena wait over here, I'll be back" she said and walked away. I began my own wandering as I began to hear moans.
But where's that coming from? I placed my ear on the door and the moans increased. What!! I thought he just finished screwing Brenda,gosh he's something else.
I turned and saw a hurtful expression on Brenda's face. "He's a jerk,he's…….he just used me" she said as tears rolled out of her eyes.
..
..
I can't believe I let him get his way with me" she cried bitterly as the moans died down.
"Come on,we need to leave he'll be out very soon" she whispered, walking briskly but…..I wanted to see the whore who's not ashamed of screaming like that.
The door creaked open, revealing him and his brunette as…..he slid his hands into her blouse to cup her breast.
Since I was hiding,they couldn't see me. I covered my mouth to avoid puking on my body.
The sight of this is gross…….
He slid his hands lower until he pushed a finger into her opening. The Lady moaned as……I puked all over myself and on the floor.
He quickly removed his hands as his eyes landed on me.
"You're fired" with that,he walked away as……the lady gave me a sarcastic look.
Gosh what have I done? What should I do?
..
.
..
..
What should she do??????????????
..
..
Who else thinks Miguel is a brute??????????????