The Boss And The Maid. Chapter 4
8 min read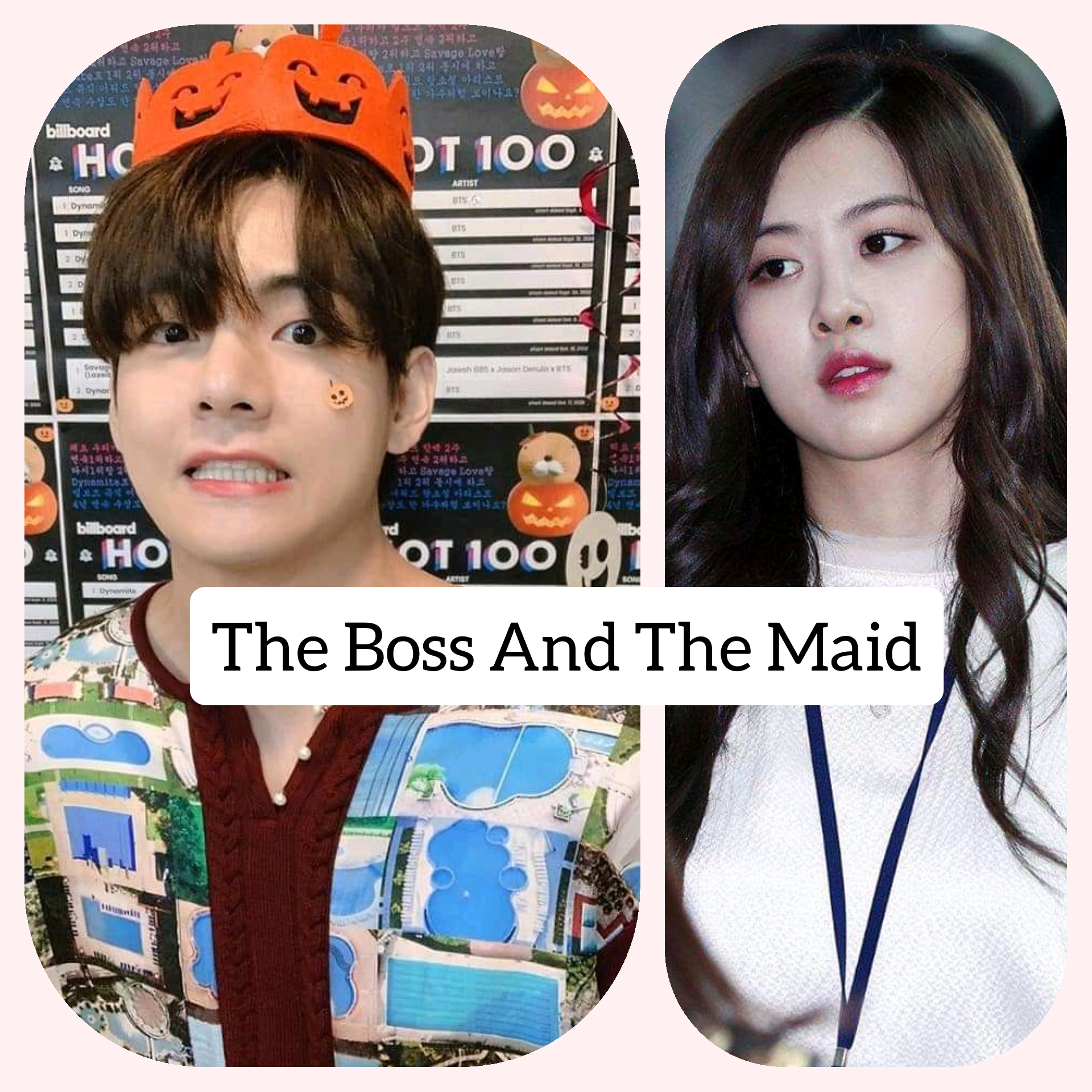 ❣️❣️❣️THE BOSS❣️❣️❣️
&
❣️❣️❣️THE MAID❣️❣️❣️
By: Author Donna
❣️❣️❣️ Chapter 4❣️❣️❣️
..
..
〰️ Miguel's POV 〰️
..
..
Now let's see where she'll get another job,she's stubborn but I'll show her that am made of iron.
I walked into my bedroom, peeling my clothes off before walking into the bathroom.
Tonight I have a gala to attend and Yola is gonna be my date. Actually, Yolanda is my girlfriend,but i don't love her but she accepted the relationship like that because of money.
She knows am a flirt…..but due to her weekly, monthly and yearly allowance she doesn't give a damn.
..
..
Slowly a plan crept into my mind……as I chuckled. That new maid she thinks she's feisty well,she's so wrong,am gonna teach her a lesson.
I walked out of the bathroom,got into my Armani suit before walking out.
..
..
"Good morning sir" Brenda greeted but of course I paid no attention to her, I've gotten what I want and….that's all that matters.
"Mrs Mona where's the new maid" I asked, looking around as she shrugged. "I don't know,I only saw her packing her things,I think she's in her bedroom" she replied as I smirked.
"Okay thanks" I replied and began walking towards the maid quarters…..I know I shouldn't be going to her bedroom but….. unfortunately that's what am gonna do.
I walked into her bedroom without knocking and saw her in only her lingerie. Gosh she's so old fashioned.
She didn't even notice my presence as she continued with her arrangements.
Well this is my house and I go into anywhere with or without their consent.
I cleared my throat, gaining her attention immediately. "What! What are you doing here?" She asked, pulling the duvet to cover herself.
I chuckled loudly as her cheeks grew red from embarrassment. "Usually I don't give a second chance,but am willing to do that for you" I said as her eyes fluttered.
"What's that?" She asked eagerly. "I'll give you another chance,but on one condition" I said as her face dropped.
"Oh come on Morena you don't expect me to take you back without a condition,do you?" I asked as she gulped hard, staring into my eyes.
"What's your condition?" She asked, looking intently at me. "You'll serve at tonight's gala, and you must not make any silly mistake" I said as she smiled.
"Of course,I won't" she replied as I turned and walked out of the room.
..
..
〰️ Morena's POV 〰️
..
..
"So you're serving for the annual gala?" Brenda asked as I nodded. I was already getting ready for the event. Miguel said he'll be sending a car to pick me up….. and am really curious what kind of party am gonna be serving in.
"You're so lucky, you know I've never gotten this opportunity,this gala is being organized by Alex and his family,it's gonna be grand" she said as Mrs Mona walked in.
"Your ride is here child,go on" she said as I sped off and got into the car.
..
..
The car rode into the huge hotel where several workers were cleaning or doing another thing.
"Who's she? She doesn't look like Mr Alex girl does she?" I heard some girls whisper as I chuckled to myself.
"Oh miss Dela Cruz you're here,Mr Sanchez has said a lot about you, things I'll prefer to keep secret" a chubby man said as I furrowed my brows.
Why will Miguel……tell him something about me,I just hope it isn't what I think it is.
He led me into a huge room where I met several other workers………."so you'll prep up for the event tonight,I don't want any mistake,no tardiness!" He exclaimed and walked out.
..
..
〰️ Miguel's POV 〰️
..
..
"You look beautiful sweetheart" I said, kissing Yola on her lips as she reciprocated the kiss and smiled.
"You also look handsome hunny, besides I already booked a room in Trinidad hotel,am sure you'll love it" she said as I smiled.
I just wanted her by my side in order to tell people am not single. That I can keep a woman, although all of them are nothing,they only know how to squander your money, leave you heart broken and move on to the next victim.
The ride to……the hotel was kinda weird cause Yola kept on bringing issues that weren't relevant and I wasn't ready for it.
We alighted the car as paparazzi began to take photos of us. I knew they'll be here,more of the reason why I brought Yola here.
Finally we walked into the grand hall…..where Max immediately came to say him. His eyes were all over the place……as I chuckled.
"Looking for someone?" I asked as he sighed. "Yeah …..am sure you know who am looking for" he replied brushing his hands on his hair.
Max,Alex and I have been friends from…… kindergarten and it's really hard to separate us.
Alex is a player…….cheat,flirt just like me,but Max has always been the relationship kinda guy but also a ruthless heart breaker.
We're all twenty three but the lady he loves is twenty five…… and she's my sister. At first when I heard about it,I was really pissed,I didn't want any of my friends to go close to her…..but I had to let go.
Violet has always been against the love he had for her……but he never seems to give up.
"She'll be here, remember Alex mom personally invited her" I said, trying to make him calm down.
..
..
The event started fully and all the waiters and waitresses filed out with several drinks in their…….trays.
Alex hates tardiness and stupidity…… and that's what she's gonna showcase here. I took a long swig from my champagne as…..she began to move amongst the people.
"Hunny do you know her, you've had your eyes on her all evening" Yola said,as Alex chuckled.
"Don't mind him,he's looking for a new fuck toy…..but that chic's not even attractive" he said, scrunching up his nose in disgust.
"Alex….am gonna punch your face" I threatened…..as everyone chuckled. Just then,a commotion was heard from the far end of the hall.
"Who employed this waitress? She's not fit to be here" Mrs Amador,Alex mom yelled as he stood on his feet immediately.
I smirked as Yola and Max looked at me. "Don't tell me….. you" max asked, breaking into an enstrangled laughter.
..
..
〰️Alex POV 〰️
..
..
I looked at the ugly duckling, crying her eyes out in front of I and my guests. Gosh she's just a pawn.
She practically spilled drink on the most valuable investor in the hall,that's apart from Miguel.
What am I gonna do? Dad will be so mad at me ….when he returns from Canada.
"Get lost" I yelled through gritted teeth as the crying duckling ran away. I don't care if it's night or…… anything,I just want her out of this place.
She's so immature am sure she's a teenager looking for quick way to earn money,too bad she losed it.
..
..
〰️ Morena's POV 〰️
..
..
I sat on a road side bench, crying my eyes out. I knew everything was a set up, the waitress at my back practically knocked the drink out of my tray.
But why's is that no one saw it…..I feel so alone right now. I know I already lost the job,but how will I get a new one.
Just then,a car parked in front of me as a charming guy came out. "Hey pretty girl,I saw everything that happened some minutes ago,……I know it's wrong and I saw everything" he said as I nodded.
At Least someone knows am not lying. He sat beside me, looking intently at me as I chuckled.
"What do you want?" I asked as he sighed. "You,I want you" he replied, taking my hands in his as he kissed my palms, sending tingles down my spine.
"But you can't own me…." I replied as he chuckled. "Of course I can, besides you work for Miguel right?" He asked as I nodded.
"Yeah but not anymore,this night was just a test….. and I failed woefully….am sure I lost the job" I said as he smirked.
"Am not sure,he can't resist a beauty like you" he whispered the last part and stood up.
"I'll be leaving miss….?" He asked "Morena" I replied as he slid a card into my hands and got into his car.
..
..
〰️ Violet's POV 〰️
..
..
Before I could say jack,I didn't see her….and Mrs Amador didn't want me to leave just yet.
I just hope she's safe,I still don't want her to know am her bosses sister. "Hey….. you've been avoiding me" max said as I gasped and turned to face him.
I don't know why he doesn't get that we can never be together…..he's younger and it's not right.
"I've not been avoiding you, I've just been busy with the restaurant and all" I replied as he sat next to me.
"Really? Because I know when you're lying" he said as I sighed. "Max….let's not argue tonight……. please" I said as he nodded.
"On one condition" he said as I frowned. "What's it?" I asked, getting pissed.
"Come away with me for the weekend" he said as I gasped. "I know where you're heading to Max there can never be an us, never" I emphasized it and saw the hurt in his eyes.
"You really think like that? I'll make you jealous……am sure you wouldn't be able to stand that" with that,he left me standing there as…..I held the tears in.
I love him but it just happens that…..he's like a brother to me……I can't think of being in a relationship with him.
..
..
〰️ Miguel's POV 〰️
..
..
"Did you see her?" I asked as Josh walked in. "Yes boss,she was talking to Hayden" he replied as my blood began to boil.
Hayden and I have never gotten along and now he's getting close to Morena.
"I need him on check,he must not come close to her and bring her back here, tell her she didn't lose the job" with that,he walked out of my office.
I've got another plan and that's to make her fall for my charms……she's so naive, she'll definitely fall.
..
..