The Boss And The Maid. Chapter 12
6 min read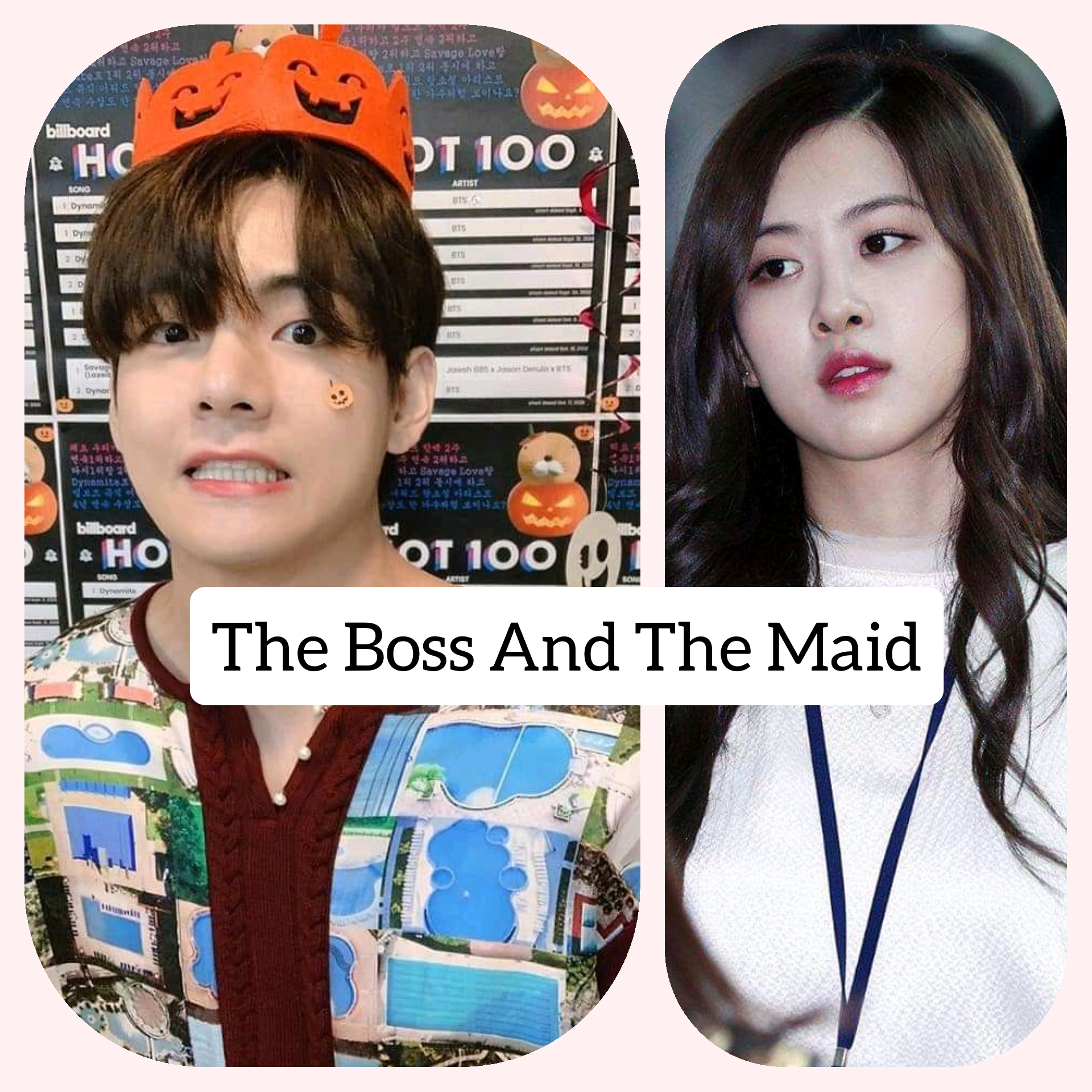 ❣️❣️❣️ THE BOSS❣️❣️❣️
&
❣️❣️❣️THE MAID❣️❣️❣️
By: Author Donna
❣️❣️❣️ Chapter 12❣️❣️❣️
..
..
〰️ Morena's POV 〰️
..
..
I couldn't concentrate on my assignment as thoughts of what happened today flooded my mind. Did he really think I'll put the flowers in the trash bin? Besides it came along with a note,where could the note be?
I checked the time and it was already one in the morning. Am sure he didn't come home last night.
I took my phone and dialed Violet's number. I just hope she picks. "Hey,what's up" her voice came through the line as I smiled.
"Uhmm….it's Mr Miguel" I responded as her voice became sober. "Did he fire you?" She asked and I almost laughed.
I couldn't blame her for thinking that way cause Mr Miguel is something else. "No…..it's just that we got into a misunderstanding and he didn't return home" I said as she gasped.
"What really happened?" She asked and I explained all that happened. She sighed and told me to rest that he'll be back by morning.
..
..
〰️ Blair's POV 〰️
..
..
I smiled, clutching the duvet to my exposed chest but he didn't notice it. He was picking his clothes and cursing under his breath.
You must be wondering what happened. Well mom just pretended to be sick in order for him to come over for the Meeting.
I think he was disturbed or something cause after that we began to talk about random things as a maid brought a bottle of champagne. We drank from it until the last sip and by then we were both drunk.
Mom and some guards assisted us to my bedroom where she put my face into a bowl of water, making me sober. She told me to seduce him….. and have sex with him.
You must also be wondering why she asked me to do this. Well Yolanda is my step sis from a different mom,no one is aware apart from the members of the family.
And this is to show her that I can be better than her and take her guy. Just watch me as the drama unfold.
"Gosh, she's going to be really angry,how could I?" He spoke to himself as he wore his clothes and without sparing me a glance,he walked out.
Well I don't care….. I've done the needful, I've gotten what I needed and it was blissful.
..
..
〰️ Miguel's POV 〰️
..
..
I drove out of the compound with speed as several thoughts ran through my mind. What was I thinking, talking and drinking with an highschool girl?
And not only that,we had sex!! Am really screwed. I drove into my mansion and got out of my car.
"Good morning Mrs Mona" I greeted as she frowned. "Where have you been?" She asked as I closed my eyes just then, Morena walked down the stairs in her flimsy night dress which did no good in hiding her erect nipples.
"I went for a meeting and……" I turned to face Morena as she scurried into the kitchen. "And I couldn't get back on time" I replied as she nodded.
"Child, you yelled at her yesterday for what she didn't do,do you believe she'll place such pretty flowers in the trash can?" She asked as…..I frowned.
"Look,the enemy is close just watch out" with that,she left me standing dumbstruck.
..
..
〰️ Morena's POV 〰️
..
..
As soon as Mrs Mona left,Mr Miguel came to stand behind me as my heart began to pound.
What does he want? Is he here to toy with my feelings? He turned me to face him as he kissed my cheeks.
"Come on go get dressed, I'll drop you off" he said as I nodded and began to move away but he pulled me back.
"Not so fast, look am really sorry about yesterday……it's just that I…." He was interrupted by the presence of Brenda as surprise registered on her face.
"Good morning sir" she greeted as he nodded. "Yeah….. I'll be eating my breakfast in Morena's bedroom bring it there" he said, pulling me out of the kitchen as she snarled at me.
..
..
〰️ Brenda's POV〰️
..
..
What's going on? Are they dating or what? They seem so attached. I groaned as I began to prepare the breakfast.
Can't bear to make him angry. His anger scares me.
"Brenda could you please tell Jerry not to start the car,Mr Miguel will be taking her to school today" Mrs Mona said as my smile siezed.
Gosh,she has really wrapped him around her finger….. well am prepared and ready so it'll be easier.
..
..
〰️ Morena's POV 〰️
..
..
I was placing my books in my bag when Mr Miguel walked in. Gosh he really needs to learn how to knock.
What if I was naked. He had a blue suit on and it made him more handsome. "Are you ready?" He asked as I nodded.
"Yeah….. besides I wanted to ask for something" I said as he turned to stare at me.
"What is it?" He asked as I fidgeted with my fingers. "Well I was wondering if I could contest as president in the school" I replied as he laughed.
"Of course, you don't need my permission to do that, just tell me what you need for it and it'll be granted"
..
..
The ride to the school was chatty I finally got to know that he prefers brunette to blonde, black to white,tea to coffee and marmalade to lemonade.
And I think I told him few of my likes and dislikes. The car stopped amongst other cars as he pulled me in for a kiss.
Thank goodness the students can't see what's going on in the car, same with the driver,he can't see or hear us. Mr Miguel decided to stay at the back with me,so yes a driver drove us.
He deepened the kiss, pressing my boobs through my shirt since I didn't wear my blazer.
"You better go,I don't want you to be late" he said, brushing my hair and squeezing my hands.
..
..
I got out of the car and walked towards the class…..but I noticed a commotion in the hallway as I remembered that Hayden Rutherford will be here.
Well that's not my problem,I smiled, recalling the kiss I just had with Mr Miguel. "Oh em gee she's blushing" Tia teased as I chuckled.
"Tia,what's going on there?" I asked as she smiled. "Hayden and Jessica are signing autographs just don't pay attention to that ….. besides we have to see Mr Blake due to the election" she said as I nodded.
..
..
"Good morning sir,uhmm….I'll like to contest for the presidency" I said as he frowned.
"You're a new student, you can't and you, you've lost to Jessica thrice am sorry you're no match for her" he said as Tia's face dropped.
"Sir why should you speak to her like that,most especially a girl…..why are you so cruel?" I asked furiously as his hard gaze pierced me.
"Miss Dela Cruz how dare you challenge me……I believe you were told the do's and dont's of this school but you've decided to breach it so you'll be under detention till Friday also I need to see your parents" he said as I frowned.
"But sir….I" he cut me off with the wave of his hands. "You may leave"
..
..
Tia has been quiet and I knew how she felt. We got into class and found some girls surrounding Blair as they all cheered.
"I wonder what's going on" Tia said as I shrugged. Just then, penny walked to our seats and sat on the locker.
"It seems you don't know,our president is dating the youngest agricultural Billionaire Miguel Sanchez,he even brought her to school" she said as Tia chuckled.
"So how's that our business?" She asked as Lisa laughed dryly. "It can't be your business pauper" she insulted Tia and walked away.
So they really believed Blair? Gosh she's such a liar…… it'll so easy to expose her.
Am gonna text Mr Miguel to come pick me up,let the fun begin.
..
..